Anthony Bourdain's ex-wife Ottavia posts message about their daughter after his death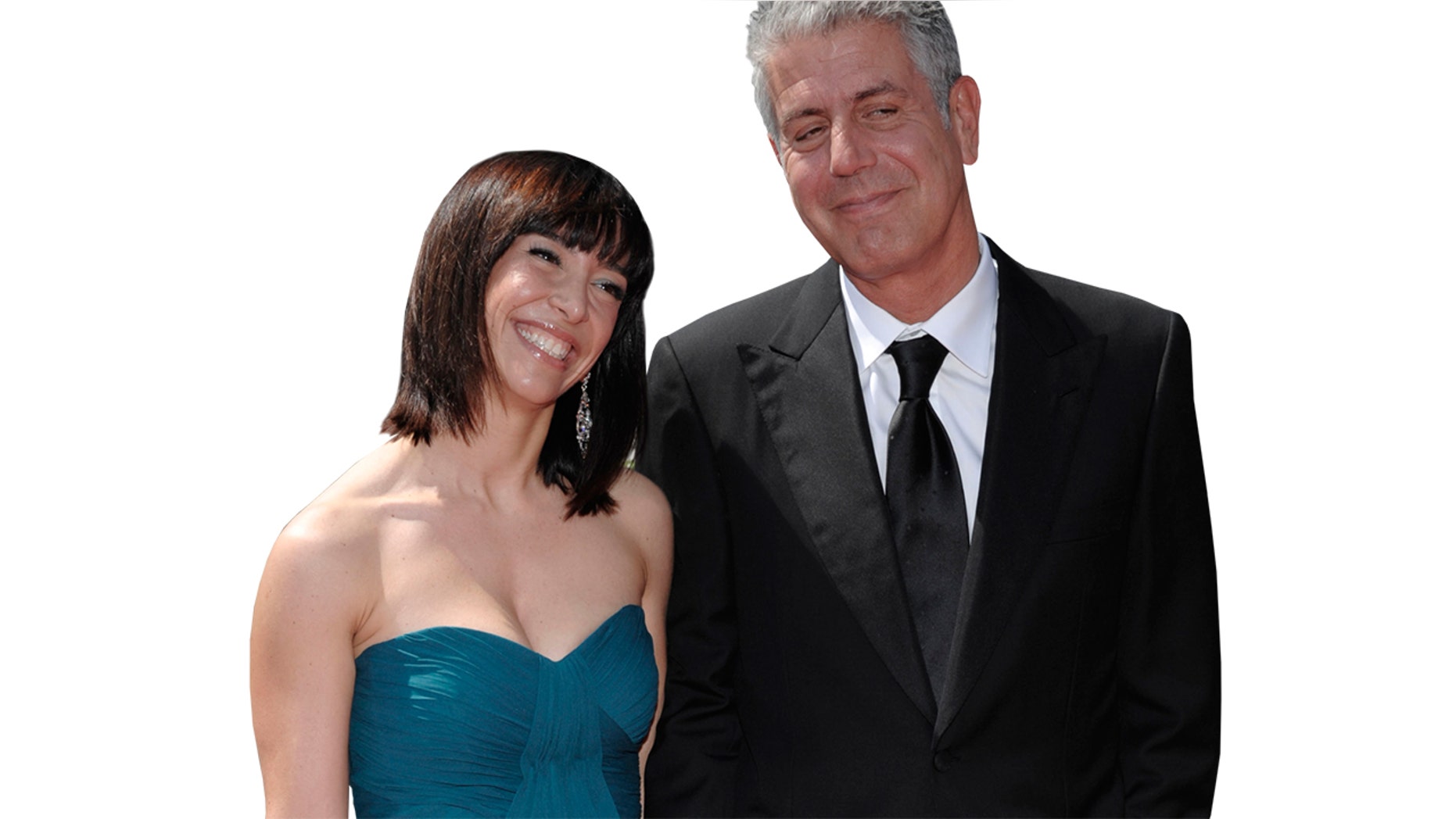 Anthony Bourdain's ex-wife Ottavia spoke out on social media for the first time since the famed chef committed suicide on Friday. She shared a photo of their daughter, 11-year-old Ariane, along with a message to her ex-husband.
The image showed Ariane performing a song on stage.
"Our little girl had her concert today. She was amazing. So strong and brave. She wore the boots you bought her," Busia wrote alongside the image. "I hope you are having a good trip, wherever you are."
Bourdain, 61, was found dead in France on Friday. His cause of death was revealed to be suicide by hanging.
The CNN host married MMA fighter Ottavia Busia in 2007. That same year, she gave birth to their daughter. The pair split in 2016 and officially divorced in 2017. He was dating Italian star Asia Argento at the time of his death.
On Friday, Argento mourned her boyfriend on social media.
"Anthony gave all of himself in everything that he did. His brilliant, fearless spirit touched and inspired so many, and his generosity knew no bounds. He was my love, my rock, my protector. I am beyond devastated. My thoughts are with his family. I would ask that you respect their privacy and mine," Argento tweeted.
CNN confirmed the news of Bourdain's death, saying the TV host was found unresponsive Friday morning by friend and chef Eric Ripert. Bourdain hosted "Parts Unknown" on the network.
CNN chief executive Jeff Zucker sent a company letter calling Bourdain "an exceptional talent. A storyteller. A gifted writer. A world traveler. An adventurer."
Bourdain's death came three days after fashion designer Kate Spade hanged herself in her Park Avenue apartment in New York. Spade's husband and business partner said the 55-year-old business mogul had suffered from depression and anxiety for many years.
Bourdain admitted he battled suicidal thoughts in the past, but he told People magazine his daughter gave him a reason to keep going.
"I also do feel I have things to live for," Bourdain told the magazine in February.
In a 2008 interview with the AP, Bourdain had said Ariane's birth had changed his outlook on life.
"I feel obliged to at least do the best I can and not do anything really stupidly self-destructive if I can avoid it," he said.
The Associated Press contributed to this report.