Anne Hathaway channels her inner Miley Cyrus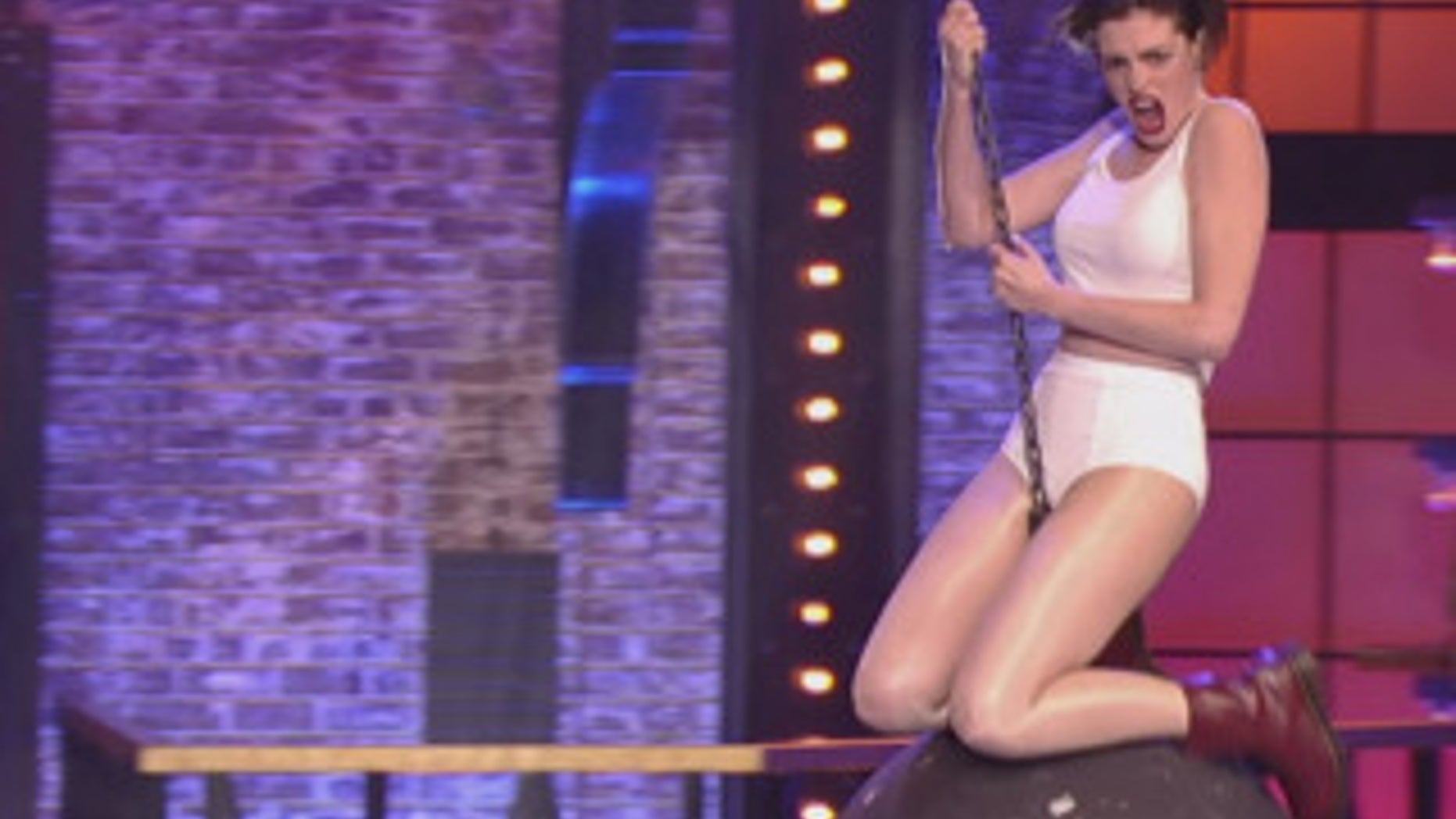 Sorry, folks. You won't be able to unsee this.
On this week's "Lip Sync Battle," the new Spike show hosted by LL Cool J and executive produced by Jimmy Fallon, Anne Hathaway puts on her best Miley Cyrus face, tank top, and briefs for a mighty rendition of "Wrecking Ball."
If you're a Hathaway fan you're in for quite a treat. (Prepare yourself for the giant wrecking ball launch).
The following video contains some offensive content: