Anne Hathaway apologizes for Kardashian dig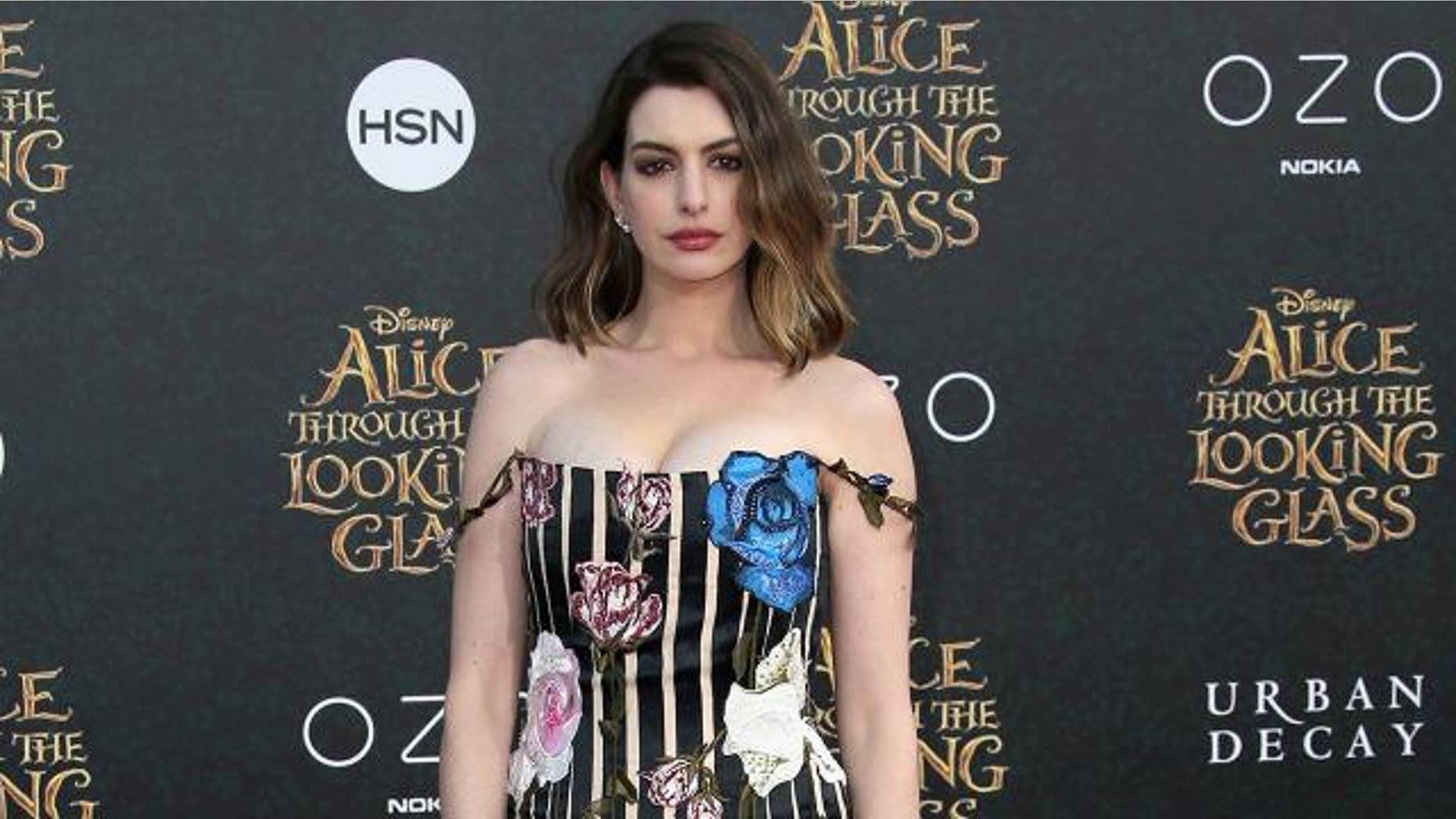 She may star in "Alice in Wonderland," but there's no tea here.
Anne Hathaway quickly apologized on Instagram after she posted a controversial meme that dissed the Kardashian clan. The original meme featured a photo of Hathaway's "Through the Looking Glass" co-star Helena Bonham Carter and read "In a world of Kardashians, be Helena Bonham Carter."
WATCH: EXCLUSIVE: Anne Hathaway Talks Shedding Her Pregnancy Weight, Says Husband Adam Shulman is a 'Spectacular' Dad
The Oscar-winning actress deleted the photo, and posted the message, "Post removed for unintended shade thrown."
She captioned the message, saying, "It never occurred to me I was pitting anyone against each other. Not my style. Peace x."
MORE: Anne Hathaway Looks Gorgeous at First Red Carpet Event Since Giving Birth to Son -- See the Pics!
After clarifying her intentions online, Hathaway attended the Hollywood premiere of her fantastical film wearing a flower-covered Christopher Kane dress.
"I've known Christopher for many years, and I love him," she told ET's Carly Steel. "When I think of a great English designer, I think of him, and he's so idiosyncratic and so talented. So I just reached out to him and said, 'Want to just let your imagination go wild?' And he made this!"