Andy Roddick talks life after tennis, says he's ready for more kids with Brooklyn Decker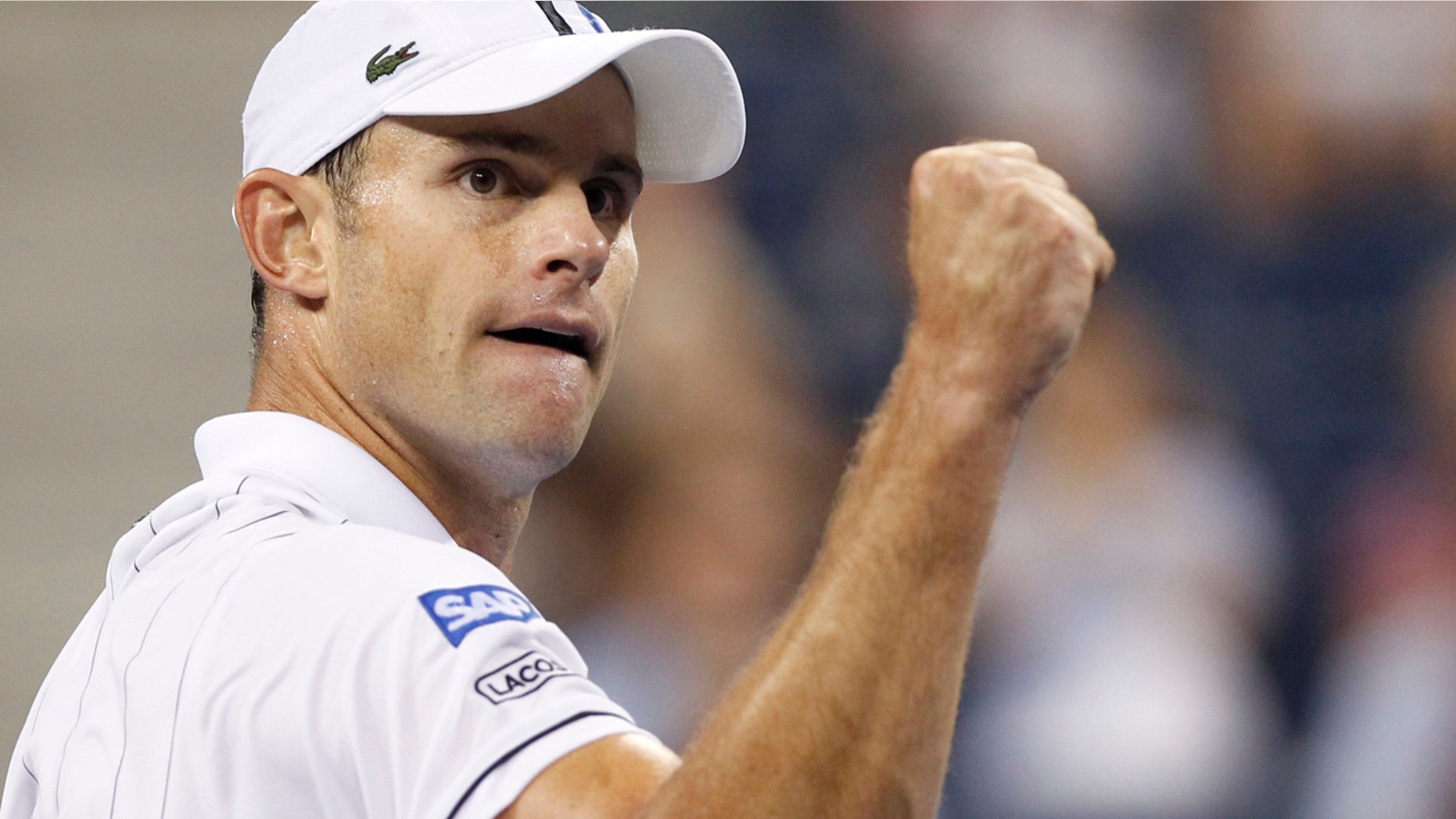 Tennis legend Andy Roddick and supermodel wife Brooklyn Decker have baby fever.
"I definitely think we want [more] kids. I know my wife she wants 18 dogs, 72 kids, she would take a whole farm if she could," he joked to Fox News. "How many? That's probably dictated on how it goes with each one. We definitely want more kids."
Roddick stopped playing professional tennis in 2012 and has since been enjoying his retirement.
"It's been great; I was lucky because when I left tennis I left to a life that was fulfilled away from the court," he said.
Roddick said he has been spending his free time with wife Decker and his 19-month-old son Hank.
"I follow him around every day," he said. "It's been great."
Roddick, 34, said he is not sure if his son will follow in his footsteps.
"I don't know… If he naturally gravitates towards [tennis] and enjoys it, I will kind of hold on with a little bit of anxiety," he said with a laugh. "I kind of want him to have his own path. Just because I did it and loved it doesn't mean that he needs to do it. I will expose him to tennis as much as I expose him to everything else."
These days, Roddick isn't done working altogether. He said he has been working on "different business ventures lately," and he recently partnered with Purina to celebrate the 20th anniversary of the Purina Pro Plan Incredible Dog Challenge.
"I still play probably 10 or 15 nights a year in public… I don't practice much tennis I play maybe one or two times a month but I still get to watch it," he said. "I run a foundation in Austin and that picks up a lot of my time."
The star added that things are "very busy but great."