Amy Winehouse's father slams Paul McCartney for saying he could have helped the singer: 'What would he have done?'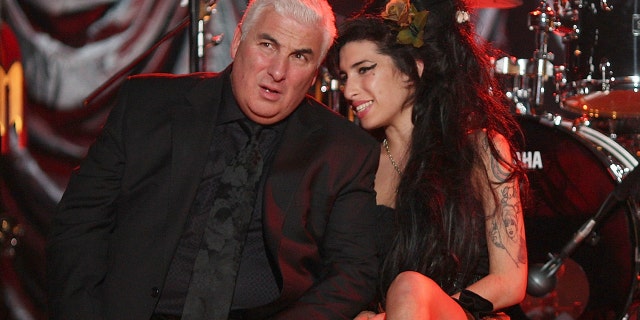 Amy Winehouse's father, Mitch Winehouse, has called out Beatles' legend Paul McCartney for his claim that he could have saved his daughter from her tragic death.
On Friday, on what would have been his daughter's 35th birthday, the father of the British singer appeared on ITV's "Loose Women" and revealed that he was shocked to read that McCartney regretted not being able to help Winehouse battle her addiction.
"What would he have done? It's up to the person in recovery and they have to want to get help. It's all about the person who is dealing with her addiction," Mitch said of McCartney's comments. "We've gone through the hurt and the pain and it's still painful and our way to deal with it is to help young people."
In an interview with GQ, the "Let It Be" singer recalled the time he met Winehouse in 2008, three years before death, and said that he was aware that the young star "had a problem," but regretted not saying or doing anything to help her.
"I knew she had a problem, but I ended up just saying hi, she said hi, but afterwards I thought I really should have just run after her — 'Hey, Amy, listen, you're really good, I really hope you…' — and say something that broke through the despair. And she'd remember and think, 'Oh yeah, I'm good, I've got a life to lead.' But you always have those little regrets."
Winehouse's father also clarified on the talk show that, although his daughter struggled with drugs, she did not die from an overdose.
"What people don't realize about Amy is she was clear of drugs for three years. A lot of people think she died of a drugs overdose, right? Well, she didn't, she was clear of drugs for three years. Some people say, "Well, what's the difference?" She died of alcohol poisoning."
Mitch added that despite what people claim to know about his daughter's struggles, the blues crooner was also working on her sobriety, but in the last two days of her life she heavily abused alcohol.
"The last year-and-a-half of her life there were large periods where she didn't drink. The last six weeks of her life, five weeks and five nights she didn't drink," he said. "And the last two days, she drank an awful lot and that is what caused the alcohol poisoning. She was dealing with her addictions, she was actively working with her addictions. She was moving towards sobriety."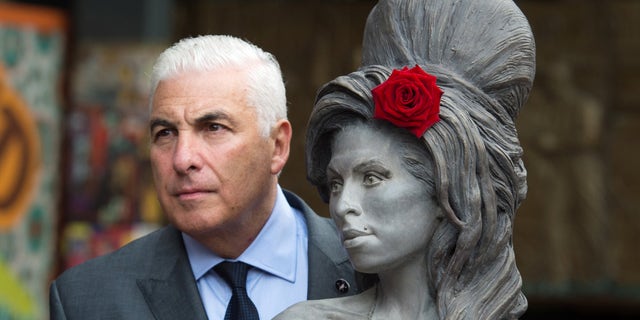 Mitch, who recently created the Amy Winehouse Foundation to help young people struggling with substance abuse, also revealed in the morning show interview that his daughter's ghost often visits him and is with him "all the time."
"She comes to me a lot and my mum and dad do. It's not an electrical shock because it's not shocking... It's the most wonderful feeling of knowing that somebody is there," he explained. "I say to Amy, 'Don't wake me up in the middle of the night, please.' It's a bit frightening because it's like an electric impulse in my body.'"
Winehouse's father then shared that his family will have an intimate dinner to honor his daughter's 35th birthday.
Mitch said, "I don't differentiate Amy as an adult and Amy as a child."