American Idol: Phillip Phillips Wins, Jessica Sanchez Runner-Up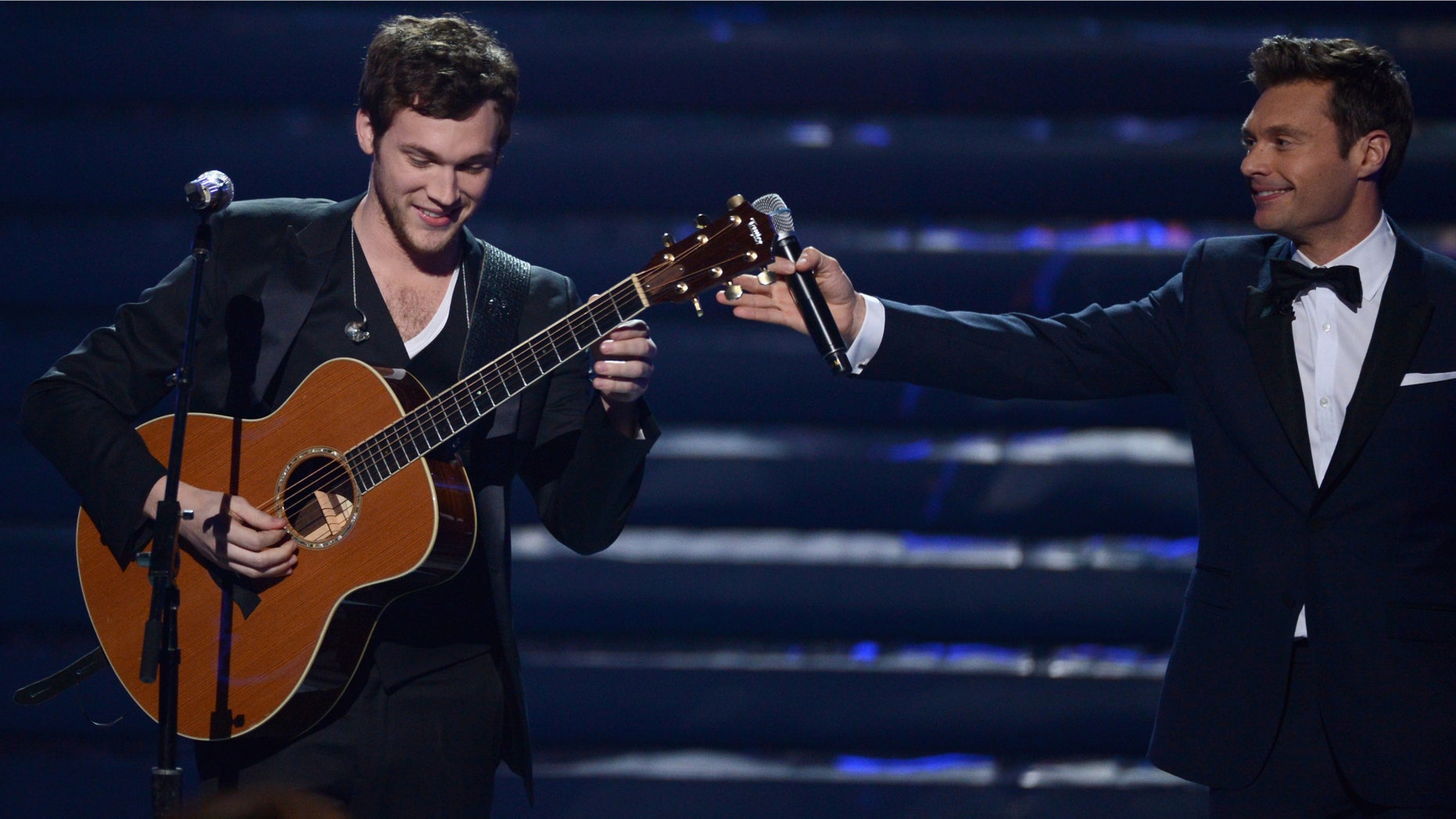 After a record-breaking 132 million votes, Jessica Sanchez became the runner-up on "American Idol," making Phillip Phillips the new Season 11 champ on Wednesday night.
The "Idol" finale was crowded with Hollywood stars and die-hard fans, who went ballistic upon hearing the 21-year-old pawn shop worker was their new "American Idol."
Phillips, a Georgia native, took the stage one last time after winning the singing competition to sing his new single "Home," but was not able to finish the song as he broke down in tears and left the stage to embrace his overjoyed family members in the front row.
Last year's "Idol" winner, part-Puerto Rican country singer Scotty McCreery presented Phillips with a trophy, as he symbolically passed on the torch from one winner to another.
"It's been such an honor," said Phillips. "And the fans! Thank you for voting for us."
When asked backstage what was going through his mind when he found out he won "American Idol," Phillips said it seemed surreal.
"I wasn't thinking about anything, not even the song," he told the press backstage, People magazine reported.
"I wasn't really wanting to sing or anything. I just started thinking about the whole journey and how far all of us have come, and how we've made it. It's so overwhelming."
Phillips' competition Jessica Sanchez didn't seem sad she lost the "Idol" title, but was happy for her friend Phillips and "the whole crew of American Idol" for supporting her. Like Phillips, she thanked the fans for voting.
The finale also featured multiple over-the-top performances by the top "American Idol" girls and guys, who paid tribute to Robin Gibbs.
Veteran artists such as Neil Diamond, Chaka Khan, Reba and "Idol" alums Jordin Sparks and Fantasia also performed.
Aerosmith and Rihanna also put on flashy productions, as the Barbados singer rocked out decked out in leather and neon lights.
JLO also took the stage, showing off her toned abs and slick dance moves as she sang with Flo Rida, Lil John and international reggaeton stars Wisin y Yandel their new track "Follow the Leader."
Former "America Idol" contestants Ace Young and Diana DeGarmo got engaged on the "Idol" stage as Young got down on one knee and told DeGarmo she's his "best friend" and that he loves her "to death."
Sanchez and Grammy-Award-winning singer Jennifer Holliday showed off their power lungs in an overpowering performance of "And I am Telling You, I'm Not Going," which had the judges and the audience clapping and cheering.
Sanchez, 16, also delivered an emotional rendition of Whitney Houston's "I Will Always Love You."
You can reach Alexandra Gratereaux at: Alexandra.Gratereaux@foxnewslatino.com or via Twitter:@GalexLatino
Follow us on twitter.com/foxnewslatino
Like us at facebook.com/foxnewslatino