American Idol: Philippine President Roots for Jessica Sanchez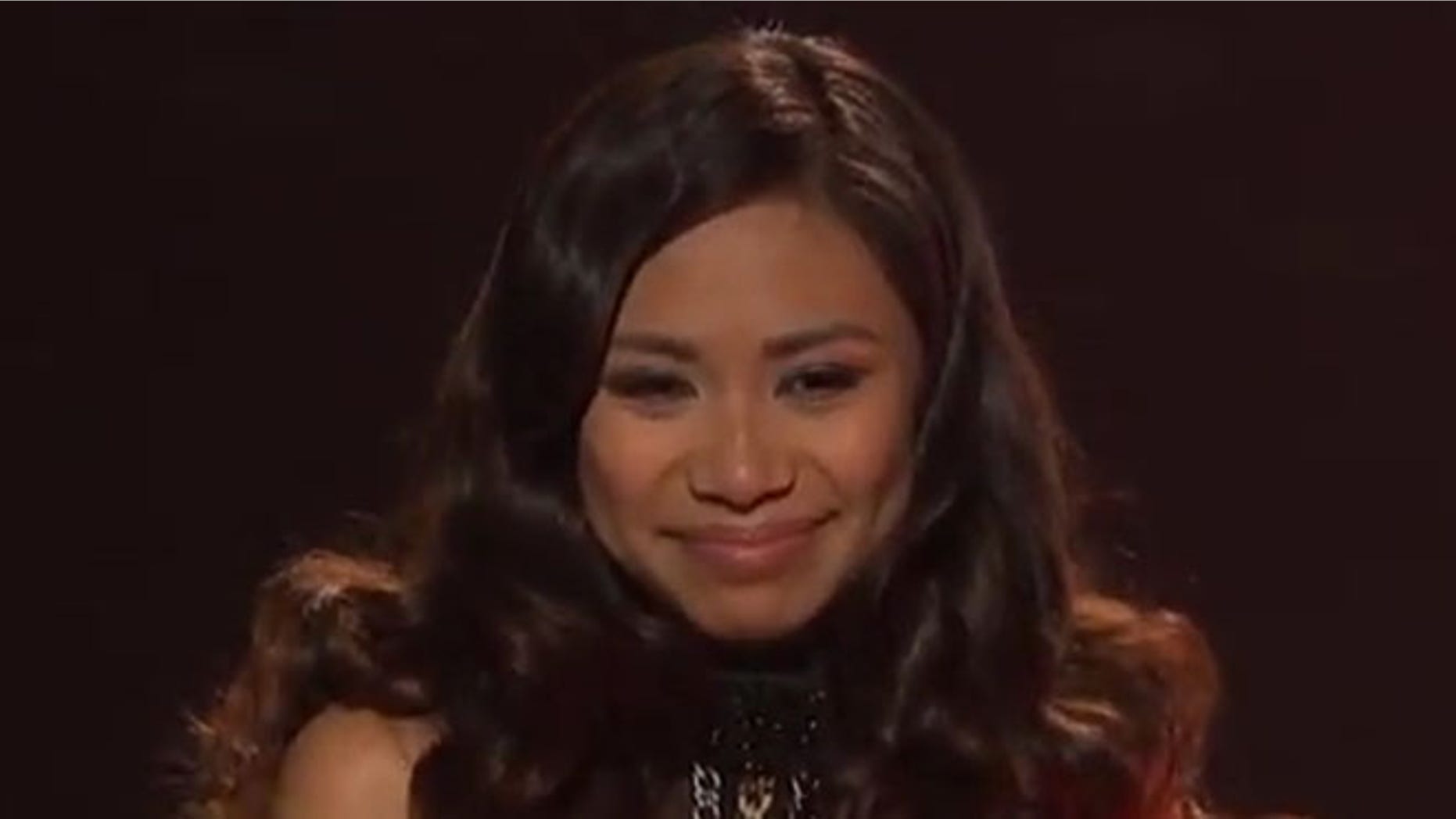 Even Philippine President Benigno Aquino III has "American Idol" fever as he is rooting for Filipino/Mexican contestant Jessica Sanchez.
The Philippines' leader says he is happy Jessica Sanchez is one of the singing contest's top three finalists and "hopefully she really reaches the top."
As Fox News Latino previously reported earlier this week, Sanchez was greeted warmly as she returned home for the show's 'heroes week,' causing a frenzy in her hometown of Chula Vista, Calif.
Thousands of fans excitedly waited for the 16-year-old's homecoming as she paraded the city with her two younger brothers and headed toward Eastlale High school on Saturday.
"I feel amazing," Sanchez was quoted by People magazine.
"I'm so happy to represent Chula Vista. It was the people," she added. "I missed the people so much. I love you guys. Thank you for all the support."
If Sanchez didn't feel the love then, she certainly felt it when Chula Vista officially declared May 12 as "Jessica Sanchez Day."
Sanchez did what she does best, showing once again that she has the lungs and voice to leave people speechless as she performed Whitney Houston's "I Will Always Love You."
The Filipino/Mexican singer then paid tribute to her father, singing an emotional rendition of Luther Vandross's "Dance with My Father" at the USS Midway Museum. On the show a few weeks back, Sanchez revealed her father, who is in the U.S. Navy, would be deployed to Singapore.
But if Sanchez doesn't win"American Idol" over contender Philip Phillips,viewers could be in for a serious case of déjà vu.
While the soulful strummer from Leesburg, Ga., has certainly proved he can be a risk-taking showman by transforming songs like Usher's "U Got It Bad" into searing acoustic covers, a victory for the 21-year-old would prove something that everyone has suspected for a while: "Idol" voters prefer humble Caucasian heartthrobs over, well, anyone else.
Since he first caught the judges' — and America's — attention with growly renditions of StevieWonder and Michael Jackson hits at his audition, Phillips has seamlessly moved up the ranks, never appearing as one of the show's low-vote getters.
That can't be said of his two final challengers — sassy 16-year-old Jessica Sanchez and booming 20-year-old Joshua Ledet.
And folks just seem to like Phillips, who has comfortably filled this season's reluctant heartthrob role. He's been silly, constantly flashing funny faces at the camera. He's been rebellious: When Tommy Hilfiger advised him not to wear grey on stage, he donned two shades of it. He's been sexy, even melting Ryan Seacrest's girlfriend.
Then there's the humility: Asked if he's confident of claiming "Idol" glory, Phillips said backstage last week, "Oh, gosh, no, I'm never confident. ... I'm so nervous when I get up there on stage. Josh and Jessica ... they're so much better at singing than I am."
It's also impossible to ignore the fact that the bluesy Phillips bears a striking resemblance to the past four champions.
While the musical styles of David Cook, Kris Allen, Lee DeWyze, Scotty McCreery and Phillips are varied, they're each young Caucasian male guitar players, or as they've become known by many "Idol" devotees: WGWGs — white guys with guitars.
There hasn't been a female or non-white winner since Jordin Sparks bested Blake Lewis in 2007.
The Associated Press contributed to this report.
You can reach Alexandra Gratereaux at: Alexandra.Gratereaux@foxnewslatino.com or via Twitter:@GalexLatino
Follow us on twitter.com/foxnewslatino
Like us at facebook.com/foxnewslatino