American Idol: Deandre Brackensick and His Golden Mane Are Sent Home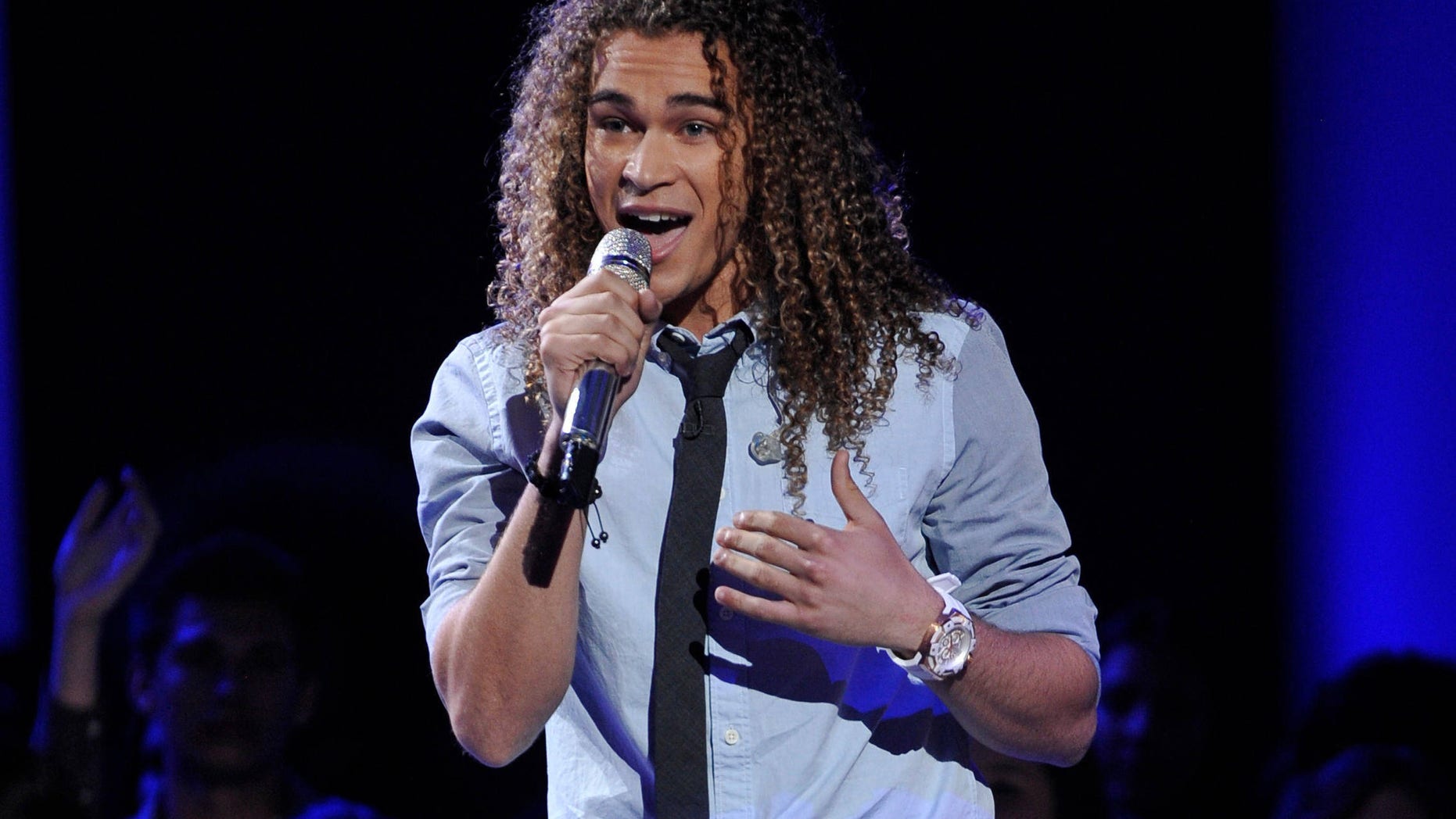 Deandre Brackensick won't be letting down his striking long golden curly hair anymore – he was eliminated from American Idol Thursday night.
The singer, who was known to rock his locks while performing, was sent home despite Jennifer Lopez's attempt to use the only 'save' opportunity each judge gets for the entire season.
"I only get one vote," Lopez said, speaking on behalf of all of the judges. "We are not saving you tonight. I'm sorry baby."
When American Idol host Ryan Seacrest asked Lopez if the decision was unanimous, she bluntly said that it was not.
"Are you saying that you voted yes [to save Brackensick] and the others didn't?" Seacrest asked.
Lopez replied, "That is exactly what I am saying."
It was no surprise that Lopez wanted to keep Brackensick around.
The "On the Floor Singer" said the previous evening that Brackensick was "her shining star" for nailing a solid performance of DeBarge's "I Like It."
The week before that, JLO had begged America to keep Brackensick in the competiton.
"America, pick up your phones and vote for DeAndre!" she pleaded.
Meet Jessica Sanchez's Alter Ego, Bebe Chez
Other contenders like Hollie Cavannagh, Skylar Laine and even Elise Testone were also at risk of being eliminated, despite performing well the past couple of weeks.
Powerhouse singers like Jessica Sanchez, Joshua Ledet and Phillip Phillips were declared safe by Seacrest and were lauded for their focus and their vocals throughout the evening by Interscope Records executive Jimmy Lovine.
Brackensick said the Idol experience had been a wild ride.
"American Idol is and always will be the highlight of my life," he said.
The audience then got to see a montage of "the lady killer," as he was called for his good looks and curly hair.
You can reach Alexandra Gratereaux at: Alexandra.Gratereaux@foxnewslatino.com or via Twitter:@GalexLatino
Follow us on twitter.com/foxnewslatino
Like us at facebook.com/foxnewslatino