American Apparel Caves to Plus-Size Protester, Flying Her Out for Meeting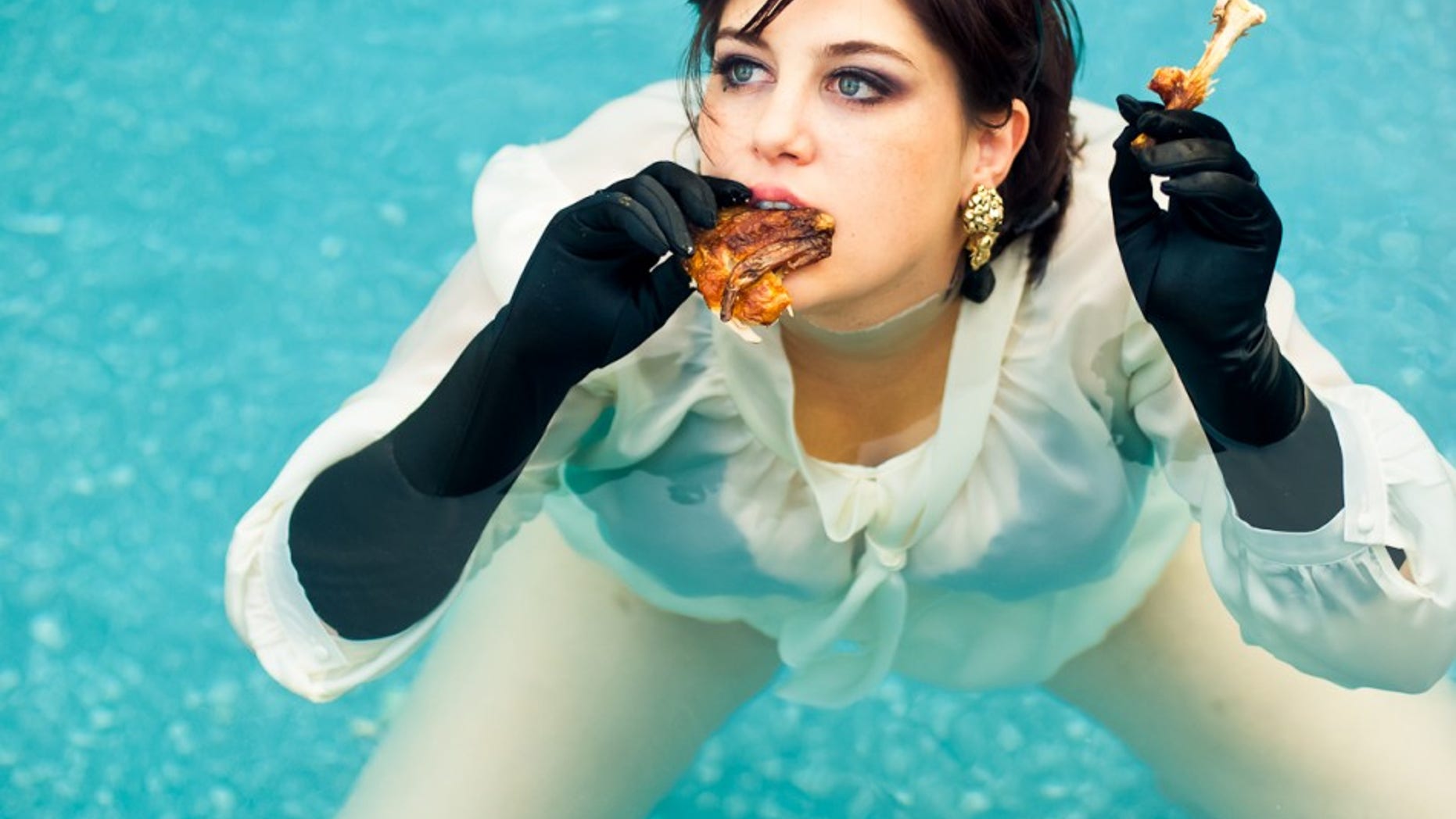 The plus-size woman that clothing company American Apparel rejected even after she won their recent modeling contest is heading out to Los Angeles to meet with the retailer and advise them on how not to alienate larger women.
"[American Apparel] extended an offer to tour the factory and sit with some of the creative directors to discuss what happened with the contest and have a dialogue about advertising to a different demographic," Nancy Upton tells Fox411 exclusively.
But Upton, 24, doubts that her upcoming visit, scheduled for later this month, will change her mind about the company's approach to bigger gals, and tells Fox411 that if they ask her, she will refuse an offer to model in an American Apparel ad.
"No I would not appear in an ad campaign," Upton said. "I have opinions about the company that won't be changed by my visit."
Upton entered American Apparel's plus sized models search in August as a joke. The "Next BIG Thing" contest was, according to the company, a search for "booty-ful" models who need "a little extra wiggle room.
Then a strange thing happened. She won.
"In my entry I said I'm a size 12 and I just can't stop eating. The idea was that here is a girl being as sexy as possible and she can't stop eating because she is plus size and plus size women love to eat," Upton explained. "I wanted to convey that size and beauty are not mutually exclusive. You can be beautiful and fat and that's not a problem."
The size 12 Texas student won the contest's popular vote after submitting pictures of herself eating an entire chicken and bathing in ranch dressing, among other food-based poses. Even though voters chose her as their ideal plus size woman, the company rejected her bid claiming they found her entry insulting.
"I entered the contest as a spoof and a satire because I felt it was being executed in a condescending manner," Upton tells Fox411. "They have been notorious for the size of their models, and I found the contest language pandering and condescending, and I couldn't get it out of my head and thought it would be funny if I entered. I guess people picked up on it and started voting for me."
But American Apparel, which has had prior problems with the plus sized community, namely a 2010 incident when plus-sized adult film star April Flores was told by an American Apparel representative that they did not carry clothes in her size because she was not their demographic, chose to reject Upton's win. In a letter to Upton, American Apparel creative director Iris Alonzo told her that she did not exemplify their idea of beauty inside and out.
"It's a shame that your project attempts to discredit the positive intentions of our challenge based on your personal distaste for our use of light-hearted language," Alonzo wrote in an open letter to Upton. " ... I wonder if you had taken just a moment to imagine that this campaign could actually be well intentioned, and that my team and I are not out to offend and insult women, would you have still behaved in the same way, mocking the confident and excited participants who put themselves out there?"
Alonzo must have had a change of heart, as she soon did an about face and reached out to Upton and offered to fly her to American Apparel headquarters.
Repeated calls and emails to Alonzo were not returned.