Amber Tamblyn writes scathing open letter to James Woods following Twitter feud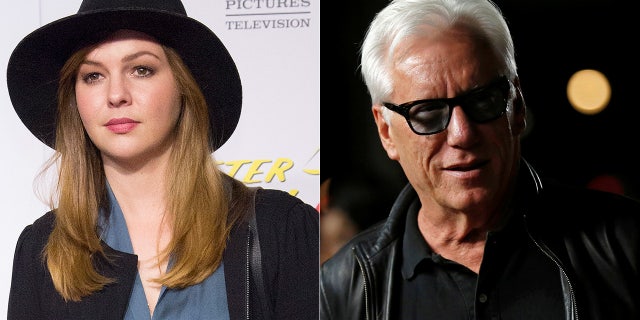 NEWYou can now listen to Fox News articles!
Amber Tamblyn is doubling down on her criticism of James Woods by penning an open letter to the star after they got into a scuffle on Twitter.
As previously reported, Tamblyn called out the 70-year-old star on Twitter to accuse him of hitting on her and a friend when she was just 16. Woods eventually responded to Tamblyn's claims by dismissing them as lies. Although Tamblyn then posted a text thread with her friend, Billy, in which both recalled the event in question - she went a step further, posting an open letter to Woods in Teen Vogue.
"What you are experiencing is called a teachable moment," she begins. "Since you've now called me a liar, I will now call you a silencer. I see your gaslight and now will raise you a scorched earth."
Tamblyn goes on to explain in great detail the events of the day in question. According to her account, her and a friend went to see a band and then went to a local diner to get burgers after. When they were leaving, Woods and a friend allegedly stopped them and began to discuss the idea of going to Vegas with the girls.
"You tried to make it sound innocent. This is something predatory men like to do, I've noticed. Make it sound innocent. Just a dollop of insinuation. Just a hair of persuasion. Just a pinch of suggestion."
Tamblyn ends the note saying that she hopes Mr. Woods will look inward with regards to his treatment of women in the past and future, but still takes one more dig.
"Go now and look in the mirror and ask yourself if this is true. Go on, I'll wait," she wrote. "But I won't hold my breath."
Woods has yet to respond to the letter, but previously mentioned on Twitter that he was disengaging from this discussion entirely.