Actress Rae Dawn Chong uses racial slur to rip former co-star Oprah Winfrey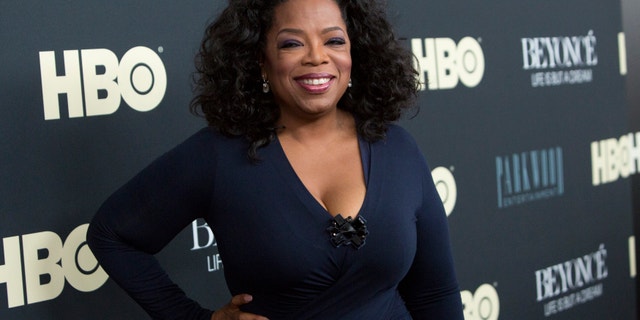 Rae Dawn Chong co-starred with Oprah Winfrey in "The Color Purple," and said the two were friends on set. But in a crude radio interview on Thursday filled with expletives and a racial slur, she said that soon changed.
Appearing on Matty P's Radio Happy Hour for a segment later published on TMZ, Chong said Winfrey was "lovely" on the film, but became jealous when Chong got a part on Arnold Schwarzenegger's action flick "Commando."
"That's when she was a total biotch," Chong said. "I starred in 'Commando.' And she just wasn't having me. She's competitive. She didn't like me."
But Chong was just getting started.
"The thing that's really great about Oprah that you can't take away from her is that she's a great brown-noser," she said."If you go into a room with her she will pick the most powerful person and will become best friends with them."
Then she went even further.
"She was that fat chick that was a cheerleader or the wannabe cheerleader in school that was the student council president that was the best friends with the principal," she said. "She was the fat chick in school that did everything and everyone loved her."
Then Chong really got down and dirty, even dropping the n-word.
"If you look at the way [Oprah] looks, she looks like 60 years ago she would have been a house keeper, luckily."
She then used the n-word and said had Winfrey been a slave, she would have been working in the field.
Chong wrapped things up with a compliment of sorts.
"This woman is a miracle and I respect her and I say kudos to you, and I don't give two cents about the other parts of it," she said. "She shifted the DNA in terms of our thinking of a woman of a certain size and a certain shade. I love her for that."
A rep for Winfrey's network, OWN, did not immediately return a request for comment.