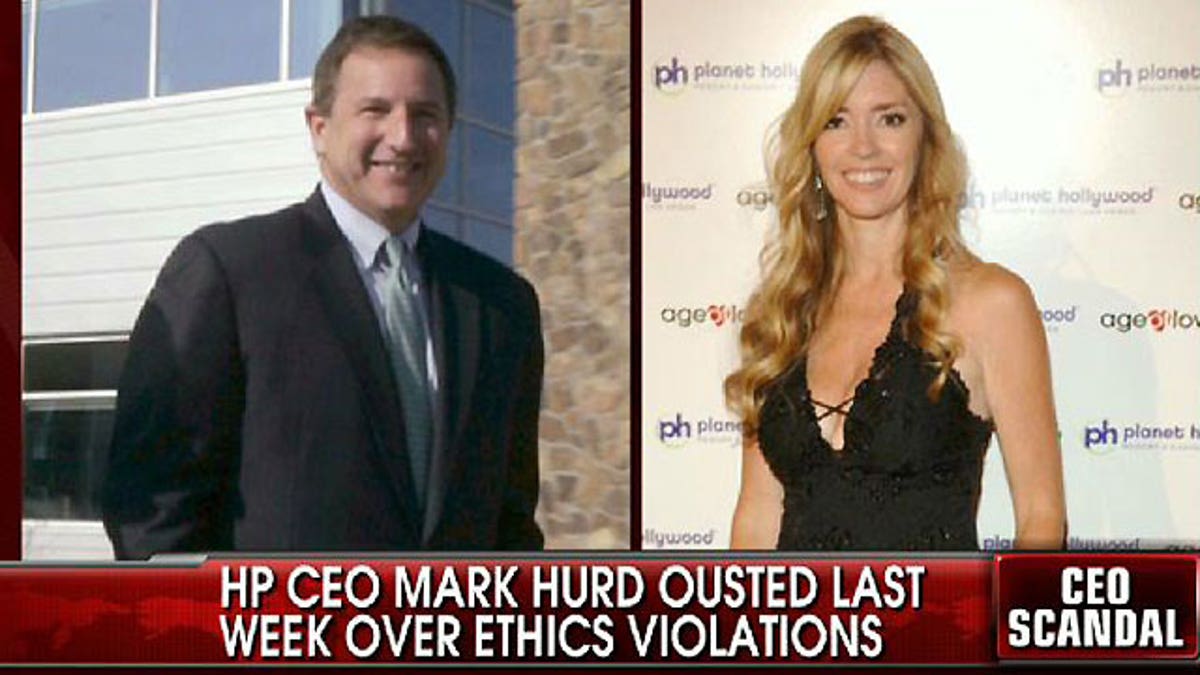 Actress Jodie Fisher, the woman at the center of an ethics scandal that led to the resignation of HP CEO Mark Hurd, is a former reality show contestant who has also appeared in soft-core films.
Fisher, 50, began her acting career in 1992, appearing in the racy film "Intimate Obsession." She later went on to play "Night Nurse #1" in "Little Big League" and the intimate thriller "Body of Influence 2" in 1996.
The trailer for that one leaves little to the imagination.
In 2007, she appeared in the NBC reality dating show called "Age of Love." The show featured a group of 40-somethings battling against a group of 20-somethings in a dating competition for the affection of tennis player Mark Philippoussis. According to IMDB, Fisher appeared in two episodes before her ultimate elimination.
Fisher also has a video reel posted on YouTube in 2008, which shows clips from her time on "Age of Love," as well as an infomercial for Instant Abs and stills from red carpet appearances.
Fisher joined HP's marketing department in 2007, where she organized functions and greeted executives at events. She is currently being represented by high-powered attorney Gloria Allred, whose clients include alleged Tiger Woods and David Boreanaz mistress Rachel Uchitel and Mel Gibson's alleged mistress Violet Kowal.