Actor Liam Neeson Returns to Work After Wife Natasha Richardson's Death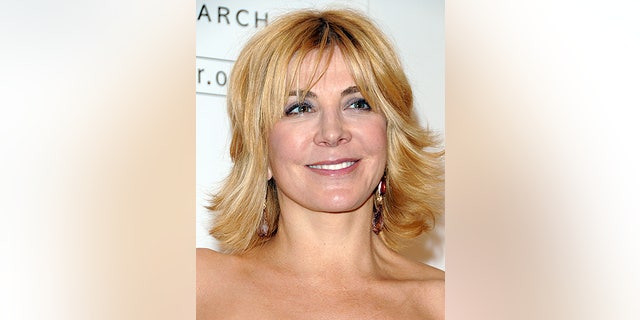 Family members of actress Natasha Richardson, who died March 18 following a skiing accident, returned to work late last week.
Richardson's grieving husband, actor Liam Neeson, completed filming on the movie "Chloe," which he was in the process of shooting when his wife took a fatal fall at the Mont Tremblant ski resort in Canada.
According to the New York Post, Neeson was seen sitting alone at the bar of the Hazelton Hotel in Toronto, where he had been shooting the film.
PHOTOS: Natasha Richardson and Liam Neeson were inseparable for 16 years.
"It was so sad," a source told the Post. " He looked like he was in an Edward Hopper print."
Richardson's sister, Joely, also returned to work last Thursday to the set of "The Day of Triffids."
PHOTOS: Highlights from Natasha Richardson's quirky career
Meanwhile, new details emerged on the final moments of Richardson's life Monday after Canada's Globe and Mail obtained a tape of the 911 call.
A few hours after her fall, Richardson reportedly appeared "disoriented, with signs of confusion, a concussion," a medic said. While she initially appeared to be lucid, by mid-afternoon, the dispatch received another emergency call from the hotel with a code 17-Delta-1, which means the patient was in danger.
LINK: Click here to read the transcript at GlobeandMail.com
Just 45 minutes later, medics rushed Richardson to a local hospital. According to the Globe and Mail, her orientation level deteriorated to a 0, meaning she was unaware of where she was or what had happened to her, indicating her brain injury was life-threatening.
RELATED: Could a helmet have saved Richardson?
RELATED: When do you turn off life support?
Richardson, 45, died March 18 at Lenox Hill Hospital in New York. The city's medical examiner's office ruled her death an accident.
She suffered from an epidural hematoma, which causes bleeding between the skull and the brain's covering, said Ellen Borakove, a spokeswoman for the New York City medical examiner's office.
Richardson was the daughter of actress Vanessa Redgrave and the late director Tony Richardson. She married Neeson in 1994 after they both appeared in the film "Nell." The couple had two sons – Michael, 13 and Daniel, 12.
The Associated Press contributed to this report.