Academy Award Winner Lupita Nyong'o: 'I Am Mexican-Kenyan And I Am Fascinated By Tacos With Roasted Meat'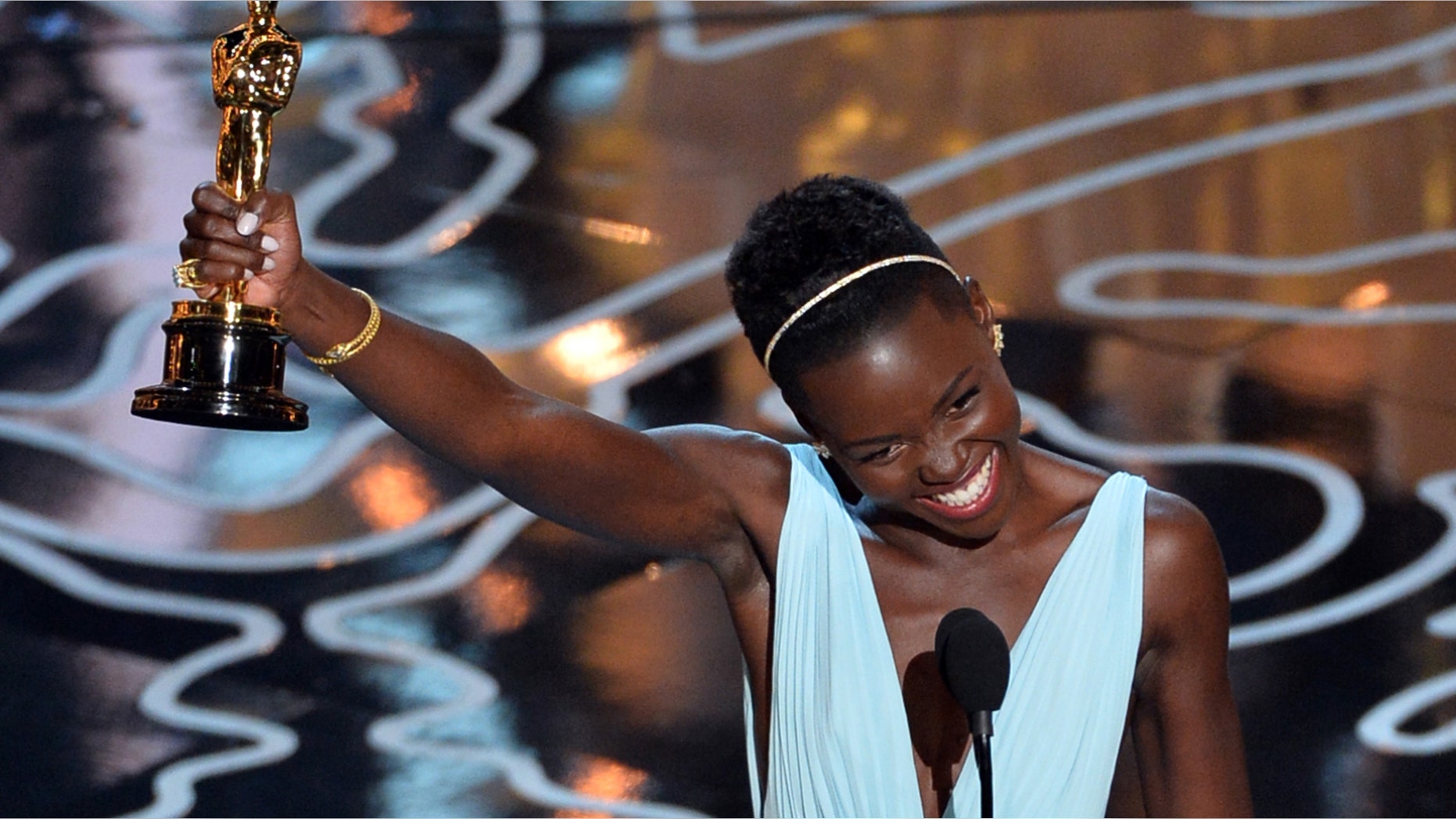 Lupita Nyong'o was just finishing up her degree at Yale when she was cast to play a slave who has caught the eye of her sadistic master in the critically acclaimed and now Oscar-winning "12 Years A Slave."
Over the last several months, Nyong'o has become a household name as an up-and-coming actress in Hollywood and she solidified her place in history by taking home the best supporting actress statute Sunday night at the 86th annual Academy Awards.
"It doesn't escape me for one moment that so much joy in my life is due to so much pain in someone else's," the 31-year-old said during her acceptance speech. "And so I want to salute the spirit of Patsey, for her guidance."
Nyongo's win is getting praise from fans around the world, including her native countries of Mexico and Kenya.
"You are the pride of Africa," Kenya's president Uhuru Kenyatta exclaimed on Twitter, celebrating Kenya's first major Oscar win.
At a conference at the United Nations headquarters in Nairobi, Wanjira Maathai — the daughter of the late Kenyan Nobel Prize winner Wangari Maathai — praised Nyong'o as a Kenyan who has reached great heights.
"She (Nyong'o) attributes to her success to a lot of other black actresses who made her believe she could be something and that she could make it in film," Maathai said. "And I think it's so important to have role models, so important to have people who you can say, 'Ah, if she made it, maybe I can too.'"
But she's just as highly regarded heroine in her adopted country, Mexico.
Mexican President Enrique Peña Nieto quickly tweeted his congratulations to Nyong'o, praising her "interpretative force."
The actress, who also appears in the new film "Non-Stop," was born in Mexico City when her father was a visiting lecturer in political science at El Colegio de Mexico.
While she only lived in the Latin American country for three years before moving back to Kenya, Nyong'o said Mexico is just a part of her as is the African nation that saw her grow up.
"I am Mexican and Kenyan at the same time," she said on the red carpet. "I have seen that they are fighting over my nationality, but I insist I am Mexican-Kenyan and I am fascinated by tacos with roasted meat."
In taking her statuette, Nyong'o beat out stiff competition from previous Oscar winners Jennifer Lawrence and Julia Roberts, as well as fellow first-time nominees Sally Hawkins and June Squibb.
Nyong'o is the sixth black actress to win in the supporting actress category, following Hattie McDaniel ("Gone with the Wind"), Whoopi Goldberg ("Ghost"), Jennifer Hudson ("Dreamgirls"), Mo'Nique ("Precious") and Octavia Spencer ("The Help").
At the end of her Oscar speech, Nyong'o asked that her win remind "every little child that no matter where you're from your dreams are valid."
The Associated Press contributed to this report.
Follow us on twitter.com/foxnewslatino
Like us at facebook.com/foxnewslatino