ABC star Jimmy Kimmel's 'divisive,' politically charged Oscars were lowest on record
Jimmy Kimmel claimed he was keeping this year's Oscars positive, but the ratings were anything but.
The politically charged 2018 Academy Awards were down 20 percent compared to the 2017 numbers, averaging 26.5 million viewers. It's the first time that the Oscars averaged fewer than 30 million people since at least 1974 when Nielsen started keeping track.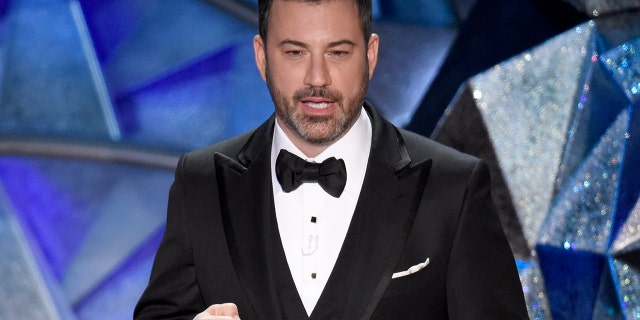 Last year's event drew 33 million sets of eyeballs and the sharp decline resulted in roughly 6.5 million lost viewers. Host Jimmy Kimmel and the crowd of Hollywood elite focused on diversity, feminism and political issues as much as they focused on the films being honored.
The lack of high-wattage stars in the major categories, as well as a ho-hum slate of films when it came to box office receipts, may also have been a factor.
Media Research Center Vice President Dan Gainor told Fox News viewers shouldn't be surprised that the show turned political and featured "divisive, left-wing politics" throughout the four-hour event.
"The Tinseltown elite genuinely hate the people they expect will pay to see their movies and watch their TV shows," Gainor said. "Why do we support them?"
Sunday night's awards were politically charged and loaded with mentions of the #MeToo and Time's Up movements. Kimmel took jabs at President Trump, Vice President Mike Pence and even Fox News viewers.
"We don't make films like 'Call Me By Your Name' for money," Kimmel quipped at one point. "We make them to upset Mike Pence."
The Pence joke prompted conservative commentator Ben Shapiro to sarcastically tweet, "I thought Hollywood wasn't biased against conservatives and only cares about the bottom line."
Prior to this year, the 2008 awards were the all-time low for an Oscars audience when 32 million tuned in to watch Jon Stewart host and "No Country for Old Men" pick up the Best Picture prize.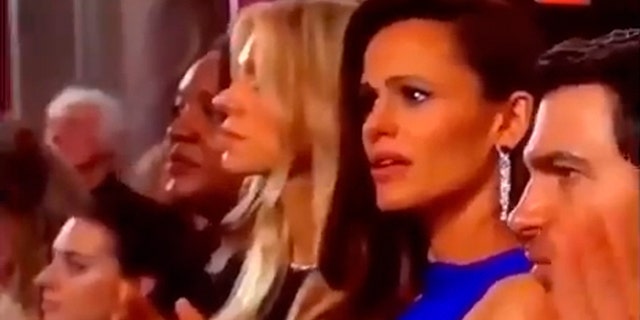 During the show, Kimmel lauded the actual Oscar statue, noting its age of 90 and taking a swipe at Fox News viewers in the process: "Oscar is 90 years old tonight, which means he's probably at home tonight watching Fox News."
Kimmel wasn't the only one getting political throughout the night. Stars Kumail Nanjiani and Lupita Nyong'o took the stage to share a message of support to Dreamers ahead of announcing "Shape of Water" as the winner of best production design.
A musical performance from Common and Andra Day of "Stand Up for Something" was an ode to American activism with politically charged lyrics about topics like the NRA, the Parkland shooting, immigration, feminism and Puerto Rico.
A variety of Hollywood stars spoke about diversity and the #MeToo movement when they were given a chance to speak.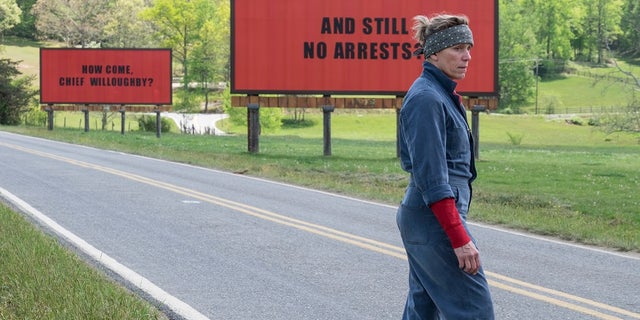 Frances McDormand, who was the "Best Actress" winner for "Three Billboards Outside Ebbing, Missouri," used her speech to call for inclusion riders after urging all females who were nominated in any category in 2018 to stand.
Other than potential viewers staying away because of the presumed barrage of politics, the Academy Awards could have also kept viewers away by celebrating movies that many people didn't see. Only two of the films nominated for Best Picture, "Dunkirk" and "Get Out," landed in the Top 15 highest-grossing films of 2017, according to Box Office Mojo.
Popular films such as Star Wars: The Last Jedi," "Beauty and the Beast," "Wonder Woman," Jumanji: Welcome to the Jungle," "It" and "Spider-Man: Homecoming" simply aren't the type of films that are honored by the Academy in non-technical categories.
The unique monster movie "The Shape of Water" took home the award for best picture.
Tyler McCarthy contributed to this report.