ABC News' mistake-prone Brian Ross doesn't return from suspension as planned after botching report on Trump, Russia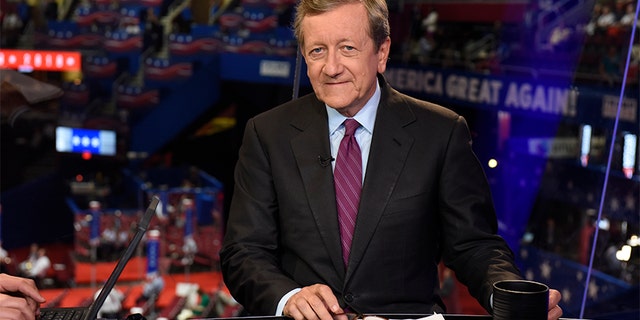 ABC News' embattled chief investigative correspondent, Brian Ross, has not returned to work as scheduled Thursday, despite the end of his suspension for botching an "exclusive" report on Donald Trump and Russia.
Ross was placed on a four-week, unpaid suspension after he reported incorrectly on live television that fired National Security Adviser Michael Flynn would testify that Trump had ordered him to make contact with Russians about foreign policy while Trump was still a candidate. The report raised the specter of Trump's impeachment and sent the stock market plummeting.
After ABC was forced to retract the report, ABC News President James Goldston said on a staff conference call that he'd never felt more "rage, disappointment and frustration" in his entire career, and that Ross would never cover Trump again.
Today, an ABC News spokesperson declined to comment on whether Ross will ever be returning to work at all.
"Sounds like separation negotiations," an industry insider told Fox News.
Just after Ross was suspended, President Trump told a crowd in Florida that Ross should have been fired.
"They took this fraudster from ABC," Trump said. "They suspended him for a month. They should have fired him for what he wrote. He drove the stock market down 350 points in minutes, which by the way, tells you they really like me, right? When you think of it, and you know what he cost people? And I said to everybody get yourself a lawyer and sue ABC News, sue them."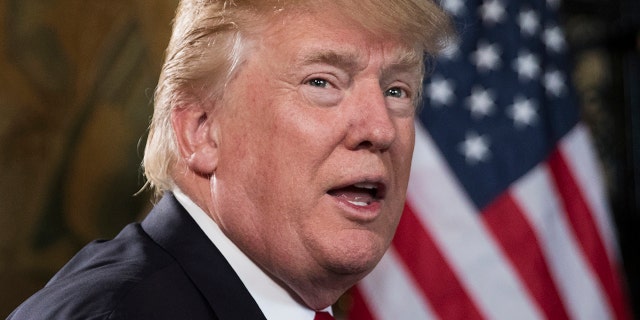 For his part, Ross wrote on Twitter that his job "is to hold people accountable" and noted, "That's why I agree with being held accountable myself."
Ross' gaffe was the latest in a series of black marks for the multi-award winning reporter, who has been at ABC News since 1994 after spending nearly two decades at NBC. He has not been sanctioned for past errors.
In 2001, Ross incorrectly reported that Saddam Hussein's Iraqi dictatorship may have been responsible for anthrax attacks that terrorized the United States in the months after 9/11. Then-White House press secretary Ari Fleischer tweeted last month that he "explicitly told ABC News not to go with the anthrax story because it was wrong. Brian Ross went with it anyway - and one week later issued a murky, hard to understand correction."
ABC News Chief Foreign Correspondent Terry Moran, who was the network's chief White House correspondent at the time, then slammed his own colleague with a terse tweet saying, of Fleischer's tweet, "This is correct."
In 2006, Ross reported that then-House Speaker Dennis Hastert was a target of a federal corruption probe involving former lobbyist Jack Abramoff. Despite the Justice Department's denial, Ross insisted that Hastert was "very much in the mix" of the investigation. Hastert was never approached by prosecutors.
In 2010, Ross fronted a report called "Taking on Toyota," which claimed that some of the Japanese automaker's cars contained a defect that caused "unintended acceleration." The report included footage of a tachometer shooting from 1,000 to 6,200 RPM in seconds while Ross sat behind the wheel. However, the same footage showed that the car Ross was inside was parked with the doors open at the time.
In a letter to ABC News at the time, Toyota complained that the work by a key expert Ross cited in his report was funded by "a paid advocate for trial lawyers involved in litigation against Toyota." The carmaker added that the expert's demonstrations were carried out "under conditions that are virtually impossible to occur in real-world conditions."
Perhaps most infamously, Ross reported in 2012 that Colorado movie theater shooter James Holmes may have had ties to the Tea Party movement.
"There is a Jim Holmes of Aurora, Colorado, page on the Colorado Tea Party site as well, talking about him joining the tea party last year," Ross reported on "Good Morning America." "Now, we don't know if this is the same Jim Holmes – but this is Jim Holmes of Aurora, Colorado."
Ross later apologized for the report, but received withering criticism — including being dubbed "America's Wrongest Reporter" by the now-defunct Gawker website.
"When there's breaking news, especially about terrorism and national security, ABC News' Brian Ross is there," John Cook wrote in a post on the gossip blog, before adding, "And under no circumstances should you listen to anything he says."
ABC's beleaguered investigative operation also took another hit last month when it acknowledged "reprimanding" its top investigative producer for leaking embargoed polling information to President Trump's campaign on Election Day.
ABC News, part of the reliably liberal Disney ABC Television Group, has been quietly undergoing a series of layoffs and demotions as it cuts costs amid perennially poor performance by the overall TV division. The possible exit of Ross, who is believed to make more than $1,000,000 a year, would help the struggling news division save money, both by eliminating his salary cost and also the cost of his producers and expensive productions.
Also adding to cost savings: ABC announced last month the planned departure of anchor Elizabeth Vargas, who draws a seven-figure income. More departures by high-paid talent and executives are expected to follow.
Frank Miles contributed to this report.