Abby Lee Miller explains how she dropped 8 dress sizes without diet or exercise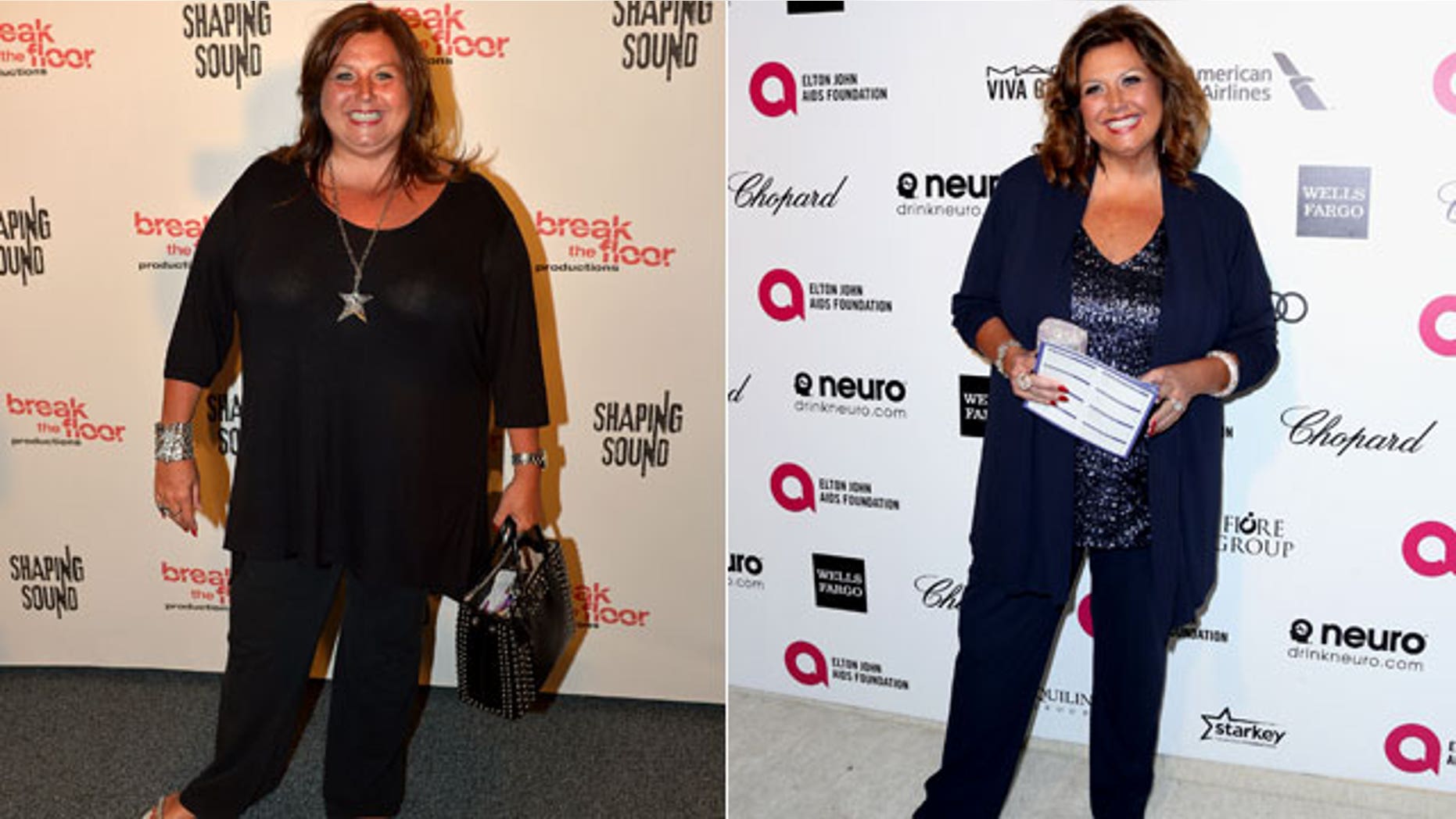 Abby Lee Miller has gone from a size 24 to a size 16 but it's not because she was trying to lose weight.
The "Dance Moms" star tells People that the weight loss occurred when she was put on prescription medication for her diabetes but noticed while shooting her Lifetime show in Australia last summer that their version of the drug was different.
PHOTOS: Shocking Celebrity Weight Loss 
"I had to get a prescription refilled -- lo and behold, there's something different about that prescription in Australia," Miller said. "I would take this medicine and within an hour, I was vomiting like I was in fourth grade and had the flu or like I had food poisoning. It was awful. After I would throw up, I couldn't even look at food for the rest of the day."
Needless to say, Miller's weight loss stories is different. "There's no diet, there's no exercise, there's no this, there's no that," she added.
WATCH: Abby Lee Miller Gets Feisty Before Court Appearance
While the loss of lbs. wasn't intentional, the TV star is embracing her smaller size, and the positive feedback she's received from her "Dance Moms" co-stars.
"Melissa [Gisoni] and Jill [Vertes] are friends so they're very happy, mainly health-wise for me," said Miller. "I'm not slim by any means. I have a long, long way to go."
"Dance Moms" returns to Lifetime on June 9.
Take a break with...Amy Schumer: 160 lbs and proud!