'40-Year-Old Virgin' actor Shelley Malil to be released from prison 8 years after attempted murder conviction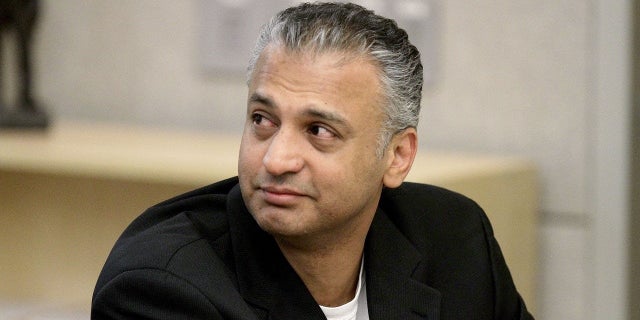 "The 40-Year-Old Virgin" actor, Shelley Malil, who was imprisoned for repeatedly stabbing his girlfriend in an attempt to kill her a decade ago, was granted parole on Tuesday.
Malil appeared before a panel at Chuckawalla Valley State Prison in California, where the commissioners unanimously agreed to grant him the parole he was offered earlier this year. He is expected to be released in two weeks and will remain on supervised parole of five years, the San Diego Tribune reported.
In 2008, Malil flew into a jealous rage and stabbed his then-girlfriend, Kendra Beebe, 23 times at her home in San Marcos. As Beebe's children were sleeping upstairs, Malil continued to slash her with a broken wine glass and a kitchen knife. He also tried to smother her with a pillow.
Beebe survived the attack and Malil was convicted of premeditated attempted murder and assault with a deadly weapon. He was sentenced in 2010 to 12 years to life in prison.
In January, a parole panel had granted Malil's release after evaluations found the 53-year-old former actor was deemed a low risk of committing future violence, the newspaper reported. During the hearing, Malil admitted he launched the attack on Beebe hoping to "annihilate" her.
He said alcoholism and jealously partly fueled the attack — but insisted that he has since changed due to self-help courses, a degree he earned from a correspondence college and attending Alcohol Anonymous.
His parole in January was blocked by Gov. Jerry Brown, who questioned Malil's rehabilitation and asked why his "rage escalated so far out of control, and resulted in such a prolonged horror."
Malil said on Tuesday that he was dedicated to his rehabilitation.
"I never want to create another victim again," he said.
Beebe also spoke at the hearing via video conference and said she's "still living in fear" after the attack.
"I have relieved this night hundreds of times," she said.
She told the San Diego Tribune she was "shocked" at the panel's decision to grant Malil's parole.
"Today, these men had a chance to take real action showing that we, as a society, value women and will protect them," Beebe said. "For this, I am sad. Because of their inaction, I will continue to live in fear."
Malil is known for his supporting role as Haziz in "The 40-Year-Old Virgin." He also appeared in several movies and TV shows, including "Holes," "Reba" and "Scrubs."