10 Things You Didn't Know About 'Seinfeld'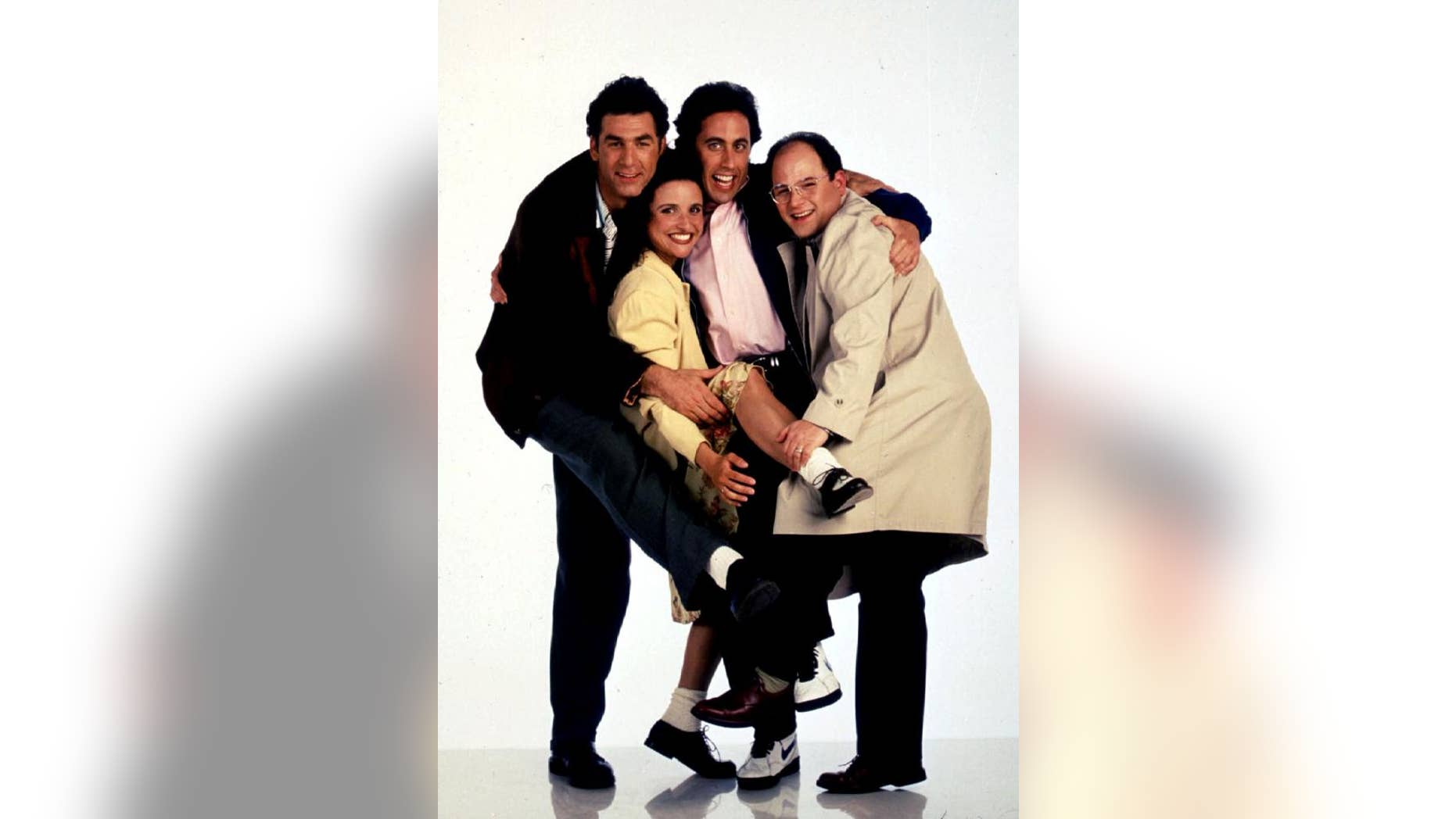 There's almost no such thing as a casual "Seinfeld" fan. Not only do most of its viewers devour reruns like Junior Mints from a hospital vending machine, but the majority obsess over the excruciating minutiae of every moment of show.
Not that there's anything wrong with that!
Now, more than 26 years after the pilot debuted on July 5, 1989, "Seinfeld" is still widely regarded as one of the best sitcoms of all time. It was the kind of show that hugged audiences with the warm, familiar embrace of a Gore-Tex coat and didn't let go until they were filled with unbridled enthusiasm — an impressive feat for any series, let alone a show about nothing.
In honor of the show's silver anniversary, we've gathered 10 little-known tidbits of "Seinfeld" trivia to internalize, ponder over, and then spew at friends like Kramer after a swig of Jerry's spoiled milk.
Yada yada yada, here's 10 thing you might not have known about "Seinfeld":
#1. Though he mistakenly believes it to have happened sometime in the first season, Jason Alexander claims he confronted series co-creator Larry David after his character was written out of the third-season episode called "The Pen." Panicky and worried that he might no longer be needed, Alexander approached David and said, "Larry, if you do it again, do it permanently." George Costanza appeared in every episode thereafter.
#2. An episode intended for the second season, titled "The Bet," was scrapped entirely during rehearsals. Written by Larry Charles, the storyline centered around Elaine — though by some accounts it was Jerry — trying to purchase a handgun. Production got as far as casting minor characters and building sets, but the cast and crew ultimately found the humor to be too dark. "Trying to make that funny ended up being no fun," explained Seinfeld in a January 2014 Reddit AMA.
#3. The premiere episode of the third season, "The Note," is the only episode to feature lyrics over the "Seinfeld" theme. At the specific request of Jerry Seinfeld, scat-like female vocals were added by composer Jonathan Wolff, who also scored the next two episodes in the same manner. But neither Seinfeld or Wolff alerted the production company beforehand, and the bosses at Castle Rock Entertainment weren't pleased when they heard the new song on the night of the episode's airing. ("It was not a favorable reaction," remembered Wolff.) Wolff was then made to edit out the jazzy lyrics in the following two episodes.
#4. Die-hard "Seinfeld" fans know that Jerry Stiller wasn't the first actor to portray Frank Costanza; John Randolph (below) played George's father in the character's first appearance (though his scenes were later re-shot with Stiller for syndication). When Stiller came on board, however, Larry David wanted him to play a more milquetoast husband (like Randolph did) to complement Estelle Harris' boisterous portrayal of George's mother. But fearing he'd get fired because he was contributing little more than his predecessor, he decided to start yelling right back at Estelle during the rehearsals, much to the delight of the show's crew.
#5. The last gag in "The Parking Garage," in which Kramer's car won't start after the foursome finally finds his parking space, was completely unintentional. "The original ending was that we were driving around, and we couldn't find the exit," remembered Julia Louis-Dreyfus. "We were supposed to climb into the car and go. And when we did, Michael [Richards] couldn't start the car. It actually wouldn't start. It was like God had actually given us a better ending to the script. We were laughing so damn hard that if you watch that episode, you can see — I think it's Jason and me in the back seat, and our heads are bobbing, trying to stop our hysterical laughter, trying to keep it under control while the camera's running."
#6. After "Seinfeld" became a hit, the show's producers had to ask the studio audiences to refrain from clapping when Kramer entered a scene because their sustained applause was ruining the pacing of the show.
#7. Alton Benes (Elaine's father) would have likely become a recurring character had actor Lawrence Tierney not scared the living heck out of everyone on set. At one point during the filming of "The Jacket," the cast and crew spotted him stealing a knife from the set of Jerry's apartment, and when confronted about it, Tierney tried to play it off as a joke by mock-stabbing Seinfeld while shrieking the score from "Psycho." Years later, Julia Louis-Dreyfus would remember Tierney as a "nut-job," while the episode's director, Tom Cherones, simply admitted, "Lawrence Tierney scared me to death."
#8. John O'Hurley, who played the eccentric clothing mogul J. Peterman in seasons six through nine, became a partner in the real-life J. Peterman Company after "Seinfeld" ended. The business had already existed for years prior to "Seinfeld," but thanks to the show's unauthorized characterization of J. Peterman, sales skyrocketed during the late '90s and the real-life Peterman became friends with O'Hurley. After the company went bankrupt sometime around the turn of the millennium (or "Newmannium," if you prefer), Peterman reached out to O'Hurley for help with resurrecting the brand, and O'Hurley has been sitting on the board of directors ever since.
#9. When Julia Louis-Dreyfus became pregnant with her second child, Jerry Seinfeld suggested that they incorporate her size into the story and work in a plotline about Elaine getting fat for the show's eighth season. Upon hearing this, Louis-Dreyfus "just burst into tears," and the idea was immediately scrapped in favor of just hiding her belly under baggy clothes and well-placed props.
#10. At the time of the finale, there were exactly one dozen cereals in Jerry's over-the-sink cabinet: Honeycomb, Frosted Shredded Wheat, Grape-Nuts, Honey-Nut Shredded Wheat, Waffle Crisps, Shredded Wheat (Spoon Size), Honey Bunches of Oats, another box of Frosted Shredded Wheat, Bits'N'Pieces, Blueberry Morning, Golden Multi-Grain Flakes and Froot Loops.