Worlds collide in autonomous 1965 Ford Mustang, but hopefully it won't

Ford plans to introduce a driverless car in a couple of years, but it won't be anything like this one.
Siemens is going way, way back to the future to demonstrate its autonomous driving technology. The German industrial giant and partner Cranfield University have outfitted a 1965 Ford Mustang with the equipment needed to give it self-driving capabilities, and plan to let it loose on a racing circuit this week.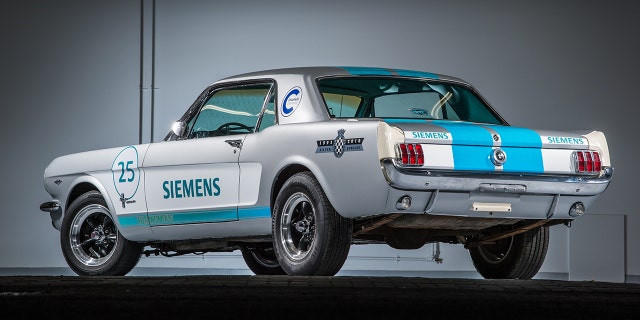 The silver 'Stang – complete with blue racing stripes decorated with the 0s and 1s of binary code – will be making runs at this week's Goodwood Festival of Speed in England, where it will attempt to navigate a 1.16-mile hillclimb course powered by a classic 289 V8.
The narrow track, which is lined with hay bales and stone walls, has been digitally mapped to help the car along the way. The team hasn't revealed details on what sensors are being used on the vehicle, but has seamlessly integrated them, aside from two small pods on the tops of the left side fenders.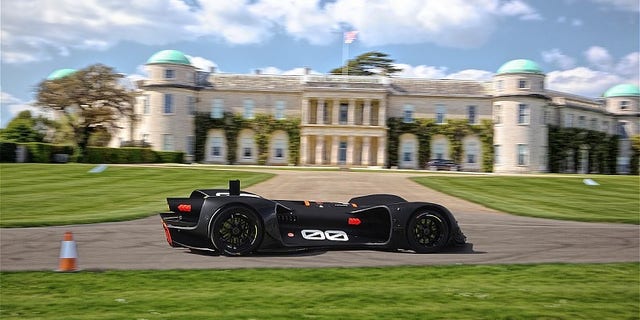 The Mustang won't be the only free-roaming vehicle at the event, either. A much more ultramodern-looking electric car designed for the proposed autonomous Roborace series will also be heading up the hill.