Will the Ferrari of the Future Be Korean?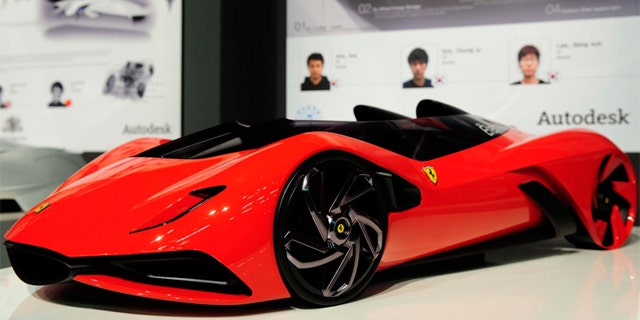 A team of students from a university in Seoul, Korea have won the Ferrari World Design Contest, a competition to create the hypercar of the future.
Contestants were tasked with envisioning a vehicle that uses next generation technologies and construction materials to increase fuel economy without giving up any of the performance Ferraris are known for.
The open-top Eternità beat out 50 other entries, including the runner up from Italian design school IED.
While its unlikely Ferrari will ever build the Eternità in full, Ferrari chairman Luca di Motezemolo said that he is "certain that some of these suggestions will come to light in the Ferraris of the future."
Fox Car Report is on Twitter. Follow us @foxcarreport