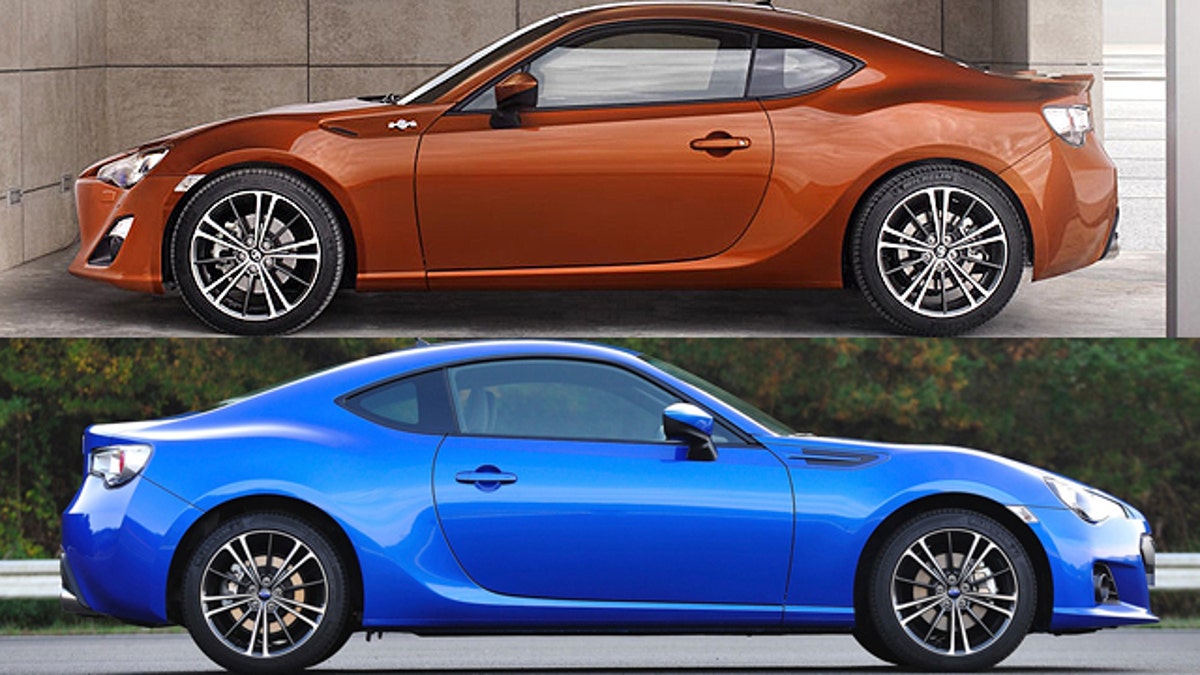 Toyota and Subaru each unveiled a new sports car this week at the 2011 Tokyo Motor Show. Funny thing is, they're the same car.
Jointly developed by the two Japanese automakers, the Toyota GT 86 and Subaru BRZ are almost entirely identical. Aside from some minor trim details and changes to the front end, the two cars are the same inside and out.
See: Crazy Concepts from the 2011 Tokyo Motor Show
Both of the lightweight 2+2 coupes are rear-wheel-drive and powered by a 197 hp 2.0-liter boxer four-cylinder engine positioned low in the chassis to provide what Subaru calls "pure handling delight." Six-speed manual transmission are standard, but automatics are also available.
The pair goes on sale next year in the United States where the GT 86 will be known as the Scion FR-S. Pricing has not been revealed, but it is expected to be in the $26,000 range.
So how exactly does one chose between them? You're guess is as good as ours, but we'd love to hear what you think, so click through the slideshow and let us know your choice in the poll below.