Vladimir Putin debuts Russia's new presidential limousine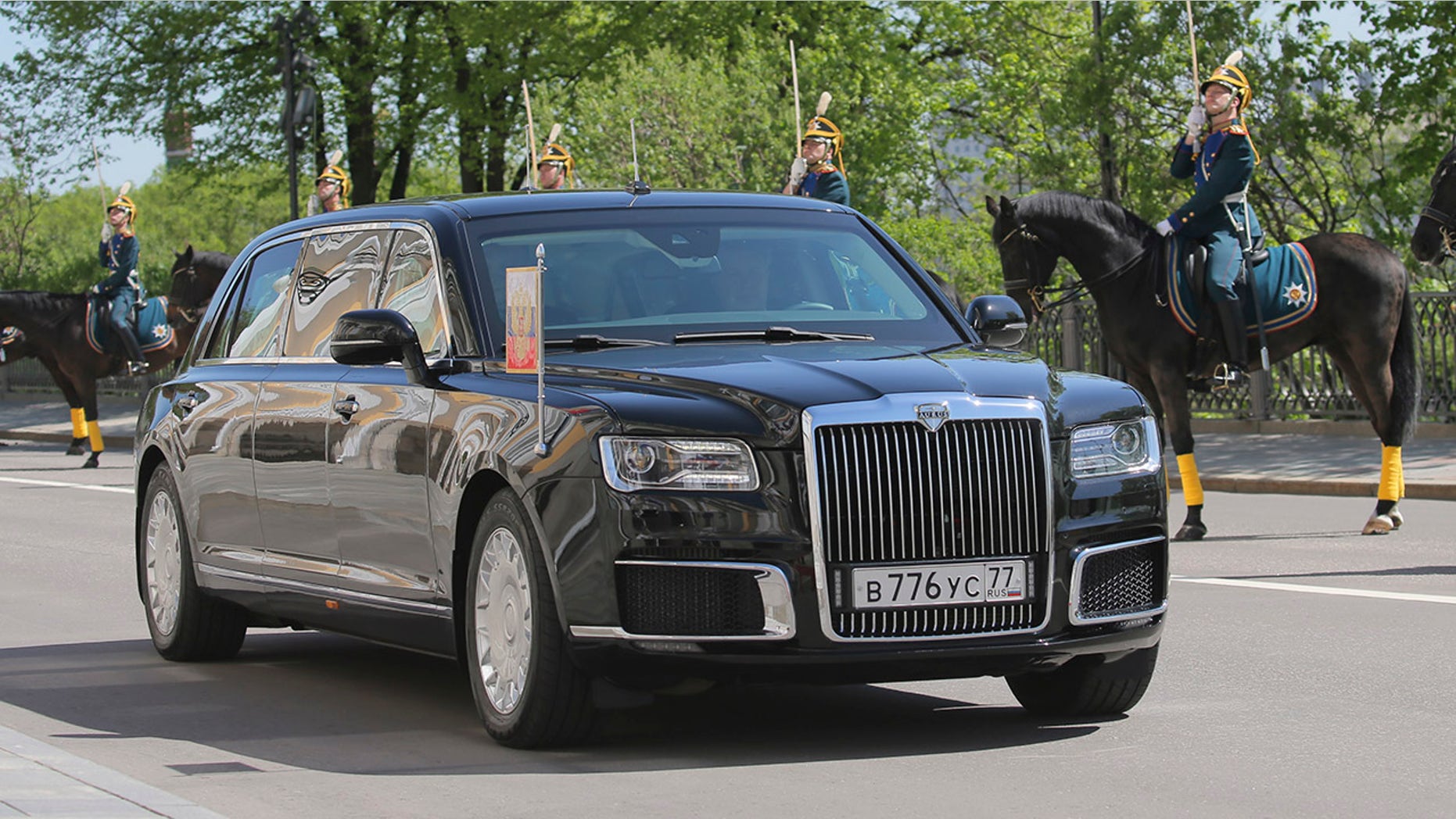 Russian President Vladimir Putin arrived at the Kremlin for his inaugural ceremony on Monday in a new limousine designed to rival President Trump's "Beast."
The massive vehicle is the first from the country's Kortezh (Russian for "cortege") project, which aims to develop a domestic luxury brand for government officials and private customers.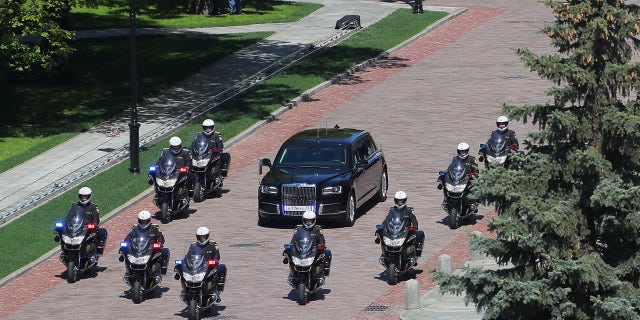 Expected to be sold under the Auris name, plans for the lineup include a standard size sedan, utility vehicle and van.
The limousine is the first Russian-made state car since the country's leaders started using Mercedes-built vehicles in 1997. Details on it are mostly secret, but it is believed to be equipped with various security features and powered by either a V8 or V12 engine that was designed with input from Porsche.
Putin won't have the newest car among world leaders for very long, however. The U.S. Secret Service is currently putting the finishing touches on the all-new truck-based, Cadillac-branded limousines that will replace the ones currently used to transport Trump and other government officials.
The agency told Fox News that the new vehicles will be put into service this summer.
KIM JONG UN'S LIMOUSINE IS A PORTABLE POTTY IN DISGUISE, REPORTS SAY