Toyota Extends Recall to Europe and China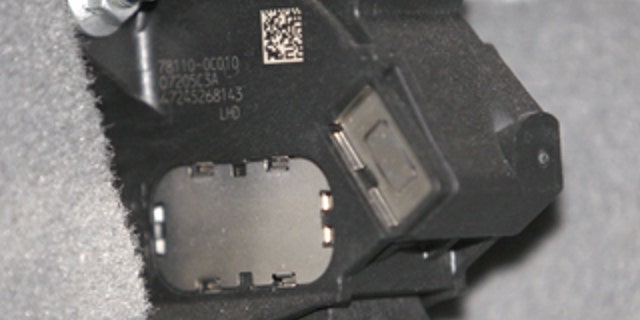 Toyota's massive recalls over problem gas pedals in the U.S. are being extended to China and Europe, the latest blow to the world's top automaker as it struggles to salvage its safety reputation.
The announcements Thursday come after the company earlier this week said it was suspending U.S. sales and production of eight models — including the Camry, America's top-selling car — to fix faulty pedals that could stick and cause acceleration without warning.
Toyota Motor Corp. also announced an additional recall of 1.09 million vehicles in the United States covering five models — 2008-2010 Highlander, 2009-2010 Corolla, 2009-2010 Venza, 2009-2010 Matrix, and 2009-2010 Pontiac Vibe.
House lawmakers, meanwhile, said they intend to hold a Feb. 25 hearing to review the complaints of sudden unintended acceleration in Toyota vehicles. "Like many consumers, I am concerned by the seriousness and scope of Toyota's recent recall announcements," said House Energy and Commerce Committee Chairman Henry Waxman, D-Calif.
Toyota dealers across the U.S. have been swamped with calls from concerned drivers but had few answers as the recalls snowballed.
A week before the sales suspension, Toyota issued a U.S. recall for the same eight models, affecting 2.3 million vehicles. In late 2009 it recalled 4.2 million vehicles amid concerns that floor mats could bend across gas pedals, causing sudden acceleration.
Toyota has insisted the problem of sudden, uncontrolled acceleration was "rare and infrequent" and said dealers should deal with customers "on a case-by-case basis." But drivers of Toyotas and those who share the road with them were left with uncertainty.
The automaker has informed Chinese authorities it will start a recall in February for 75,500 RAV4 sport utility vehicles that were manufactured in China between March 2009 and January 2010, said Toyota spokeswoman Ririko Takeuchi.
They use the same problem parts in accelerators that caused the recent spate of massive recalls in the U.S., she said.
In Europe, Toyota is still unsure how many vehicles are affected by the problem with pedals that are manufactured by CTS Corp., based in Elkhart, Indiana.
Colin Hensley, a manager at the car maker's European operations, said the company is checking how many European models use the parts involved in the latest U.S. recall.
"Toyota is making every effort to address this situation for our customers as quickly as possible," its European arm said in a statement.
The sales suspension in the U.S. — Toyota's biggest market — could endanger the company's fledgling earnings recovery. Toyota only returned to the black for the July-September quarter with net income of 21.8 billion yen ($241 million) after three straight losing quarters.
Investors continued to dump shares in the global auto giant Thursday. Toyota dropped 3.9 percent to 3,560 yen even as the benchmark Nikkei 225 stock average gained 1.6 percent to close at 10,414.29. Toyota tumbled 4.3 percent Wednesday.
"It is still uncertain how this recall problem will affect Toyota's profits. But investors are worried it could really pressure the company's overall earnings," said Masatoshi Sato, market analyst at Mizuho Investors Securities Co. Ltd.
Fitch Ratings warned Thursday the massive recalls and sales suspension could dent Toyota's recovery, especially in the vital U.S. market.
Fitch placed Toyota's credit rating of 'A+' on watch negative, meaning the rating could be downgraded. That could increase the interest rate Toyota pays on any debt.
"The recalls and sales and production suspension cast a negative light on Toyota's reputation for quality, just as the company emerges from an unprecedented downturn in the auto industry," Fitch said in a statement.
Toyota spokesman Hideaki Homma said Toyota decided to recall more vehicles in the U.S. due to the risk of accelerator pedals becoming stuck in floor mats.
Toyota said in a statement it will fix or replace the accelerator pedals for the recalled vehicles to avoid the risk of floor mat entrapment. The company said it will replace floor mats as well for the latest recalled vehicles.
In March of 2007, Toyota started getting reports of gas pedals being slow to rise after being depressed for acceleration. Engineers fixed the problem in the Tundra pickup early in 2008.
But troubles persisted in other models, eventually leading to last week's U.S. recall and the plans to suspend sales and shut down of six factories while Toyota tries to fix the problems.