The ultra-fast Audi R8 just got faster-and more exclusive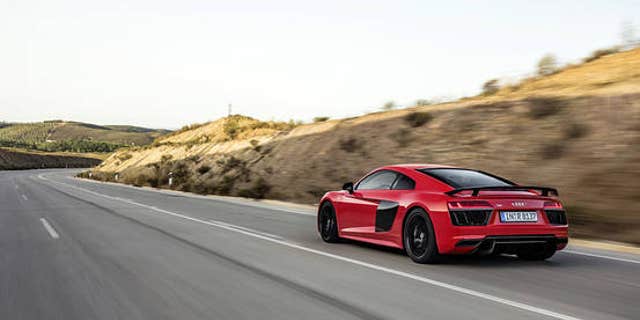 Automakers are finding that limited special editions are highly successful sales tools. For buyers who prize exclusivity—and love particular brands—they're sales magnets.
And although details are still hard to come by, Audi will build 44 limited-edition Performance Parts versions of its 2018 R8 V10 Plus super coupe, and some of them are coming to the U.S.
The R8 V10 Plus is the fastest production Audi ever. A standard 2018 R8 V10 produces 532 horsepower, reaches 60 miles per hour in 3.7 seconds, and starts at US$138,000. The V10 Plus ups the ante to 602 horsepower and an official 3.2 seconds to 60. (Some testers say it's even quicker than that.)

The special edition adds a number of lightweight carbon fiber parts to keep it on the ground. The aero kit includes a big wing on the tail, a big rear diffuser (managing the high-velocity air from under the car), side skirts with the Audi Sport logo, and larger air inlets.
FIND OUT HOW MUCH IT COSTS FROM BARRONS...