The Search for the Elusive Electric Beetle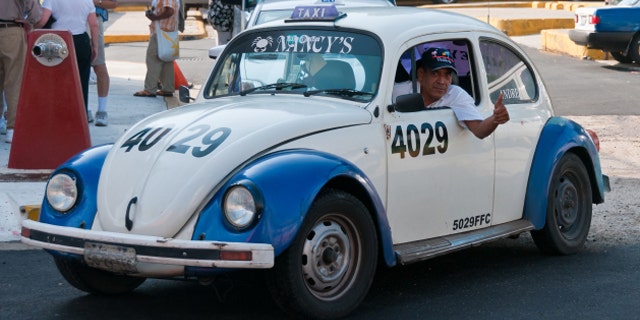 The newly formed iCon Electric Vehicle Group may be planning to live up to its name.
The "Con" part of it, that is.
On Sept. 5, the startup "'Made in USA' Brand" sent out an impressively detailed press release announcing its intention to sell brand-new electric versions of the classic Volkswagen Beetle for less than $20,000, built with the same tooling used to manufacture the original car in Mexico until 2003. Battery-powered replicas of a number of classic sports cars based on the Bug, including the Karman Ghia and Porsche 356, would follow.
Click here to read the press release
The story was picked up enthusiastically by many automotive, tech and environmental websites, often citing each other as the source, and quickly spread across the Web. Unfortunately, they all left out one important item in their reporting: It's hard to find evidence iCon Electric Vehicle Group actually exists.
The first clue is that the website listed on the release, www.iconev.com, doesn't work, making it difficult for people to contribute to the $1 Billion in Kickstarter.com-type "crowd-funding" the company solicits in the release. As it turns out, your money may be better spent on the web address itself, which is currently unregistered and available on GoDaddy.com for $11.99 per year.
Of course, iCon also says that you can also make donations at its Facebook page…if you can find it. We couldn't.
A message sent to the iCon's e-mail address, info@inconev.com, has gone unanswered. If we're wrong, and you're out there, we're waiting.
An exhaustive search of several U.S. business listing databases failed to turn up any entities that fit the iCon Electric Vehicle Group name. Then again, the use of a comma instead of a decimal point in a line from the release that reads "If every man, woman and child contributed to rebuilding the Made in USA brand through iCon Electric Vehicles as an example, the ticket is less than the price of a latte, or $3,20 per head," indicates that its writer, if not iCon itself, probably resides in a country where that is the style. There's also mention of a "USA 2,0" movement that iCon claims to be a part of, but no phone number or address for it or the company.
A Volkswagen spokesperson confirmed to FoxNews.com that the automaker has not yet been contacted by anyone looking to license or purchase the equipment that was used to build the Beetle, nor would the company be interested in doing so. It couldn't anyway, as it no longer exists in full.
So, those of you dreaming of owning what could be the ultimate hippie car, a zero-emissions Beetle, are left with one option: build it yourself.
Just make sure your website is live before you start asking other people to pay for it.
Click here for more from FoxNews.com Autos