The Lowest-Rated Cars in 10 Categories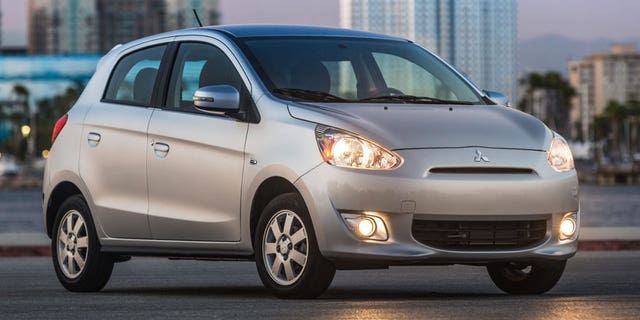 When shopping for a new car, the choices can be overwhelming, with each model looking much more appealing than the clunker you're eager to trade in. But new cars are most definitely not created equal, as our tests and surveys routinely show.
To steer you in the right direction, we present the 10 Bottom Picks for 2016—highlighting those models that have the lowest Overall Score in their respective categories. In other words, every other model in those categories is a better choice.
The Overall Score offers a complete perspective on each model, combining road-test score, reliability, owner satisfaction, and safety, including government and insurance industry crash-test results.
Several of these vehicles are due for replacement this year, and are likely to be carrying significant incentives, or at least have some generous negotiating room. As the maxim goes, great deals are rarely found on great cars. In these cases, falling for a smooth sales pitch and a swell cash-back offer could lead you to suffering years of buyer's remorse.
More From Consumer Reports
To avoid one of the worst cars of 2016 and other subpar vehicles, check all of our tested vehicles. Better yet, skip right to our 10 Top Picks of 2016 to see the truly exemplary models.

Reliability is presented on a scale from better () to worse (). Learn more about car ratings.

Lowest-Rated Subcompact: Mitsubishi Mirage
Its rock-bottom sticker price and thrifty fuel economy of 37 mpg overall conjures an inviting image of an economical runabout. But that mirage quickly dissipates when you drive this tiny, tinny car. Minor updates for 2017 promise a hint more power, Android Auto, upgraded brakes, and improved handling. Yet those enhancements won't mask the weak, vibrating three-cylinder engine that delivers sluggish acceleration and a raspy chorus of lament. Plus, the cabin is depressing, feeling drab, cheap, and insubstantial. A further demerit is its Poor score in the Insurance Institute for Highway Safety (IIHS) small-overlap crash test.
Read our complete Mitsubishi Mirage road test.
Lowest-Rated Compact: Fiat 500L
First things first: The 500L has the worst reliability of any new car in our latest survey of more than 740,000 vehicles. This Italian confection feels undercooked and has several significant flaws. It earned a dismal road test score, thanks in part to a stiff ride, flat seats, and an odd driving position. Don't just take our word for it. Even owner satisfaction is below average—meaning a strong percentage of owners wish they hadn't bought this hatchback. If that still isn't enough to dissuade you, it scored a Poor in the IIHS small-overlap frontal test.

Read our complete Fiat 500L road test.
Lowest-Rated Midsized Sedan: Chrysler 200
A mediocre car in a category overflowing with competent, and even excellent, alternatives, the 200 drives like it's from a previous era. Handling is clumsy, the ride is rough and unsettled, and the four-cylinder engine is underwhelming. Sitting in the tight rear seat feels claustrophobic. Not only is the transmission uncooperative, but it has proven to be a reliability albatross. A relatively quiet cabin is the only consolation. The 200 has the dubious distinction of carrying the lowest overall road test score in the class, as well as the lowest predicted reliability rating.
Read our complete Chrysler 200 road test.
Lowest-Rated Compact Luxury Car: Mercedes-Benz CLA250
Most mainstream sedans deliver a better driving experience than the CLA, let alone a typical Mercedes. The engine and transmission lack refinement. At times the powertrain feels unresponsive, and while the car is agile, the ride is punishingly stiff. Cabin access is difficult, and once you are inside, the interior is noisy and cramped. The heavily promoted base price is something of a tease; buyers need to spend a lot on options to get the luxury features expected on a premium model. Add to that, reliability and owner satisfaction are well below average.
Read our complete Mercedes-Benz CLA250 road test.
Lowest-Rated Midsized Luxury Car: Lincoln MKS
The aging Lincoln MKS feels out of step with the automaker's more impressive, recent models. This large, Ford Taurus-based sedan is outdated and outclassed. For its size, the cabin feels decidedly cave-like, exaggerated by the limited outward visibility. The ride—something a luxury car should be good at—is neither isolating enough nor adequately composed. And the base 3.7-liter V6 engine lacks refinement. Despite the trunk's size, a small opening limits its usefulness.
Read our complete Lincoln MKS road test.
Lowest-Rated Family SUV: Dodge Journey
On paper, the Journey may sound compelling, but in our tests, we found that the three-row SUV has a confining interior, lacks agility, and the V6 delivers the worst fuel economy in its class. Add to that, it suffers from well-below average reliability and poor performance in IIHS small-overlap frontal crash test. The Journey is late in its model run, with discounts commonplace. But don't be tempted. This crossover is a poor value anywhere outside of an airport rental lot.
Read our complete Dodge Journey road test.
Lowest-Rated Luxury Compact SUV: Land Rover Discovery Sport
From the storied Land Rover brand, one would expect a more regal entry into this hot market segment. Instead, the Discovery Sport struggles in comparisons against even mass-market small SUVs. Power delivery from the turbo four-cylinder is spiky, with either too little or too much acceleration, and the transmission is neither smooth nor responsive. The ride is stiff-legged and handling is far from sporty. The austere cabin is rather plain for a model from a boutique luxury brand. Based on Land Rover's history, we predict reliability for this pricey, underachieving crossover will be well below average.

Read our complete Land Rover Discovery Sport road test.
Lowest-Rated Large Luxury SUV: Cadillac Escalade
The Escalade falls down on the fundamentals as a luxury SUV; It rides too stiffly and can't stop or handle with the grace of its peers. The Escalade simply floundered in our tests. Despite casting a massive shadow, the hulking Cadillac is not even that roomy inside. The second-row seats aren't very comfortable, and the third row is cramped. The Cue infotainment system is confounding. Reliability of the redesign has been well below average, ranking worst in class. All this for an as-tested price of $87,360.

Read our complete Cadillac Escalade road test.
Lowest-Rated Minivan: Chrysler Town & Country
While the Town & Country has a few good points, both it and the Dodge Grand Caravan sibling fall short of the best minivans—with notable shortcomings in areas that are key to a family road-trip machine. For instance, the second-row seats are thin, low, and uncomfortable. Fuel economy is lousy at just 17 mpg overall—the worst among all minivans. And the van scored a Poor in the IIHS small-overlap frontal crash test. This year the Chrysler is being replaced by the new Pacifica van, and the Dodge is being discontinued. Don't be swayed by the massive incentives that will likely be available on these two minivans.

Read our complete Chrysler Town & Country road test.
Lowest-Rated Green Car: Mitsubishi i-MiEV
One stint behind the wheel demonstrates why the i-MiEV is one of the cheapest all-electric cars available. This half-step up from a golf cart is slow, clumsy, and stiff riding. With a barebones cabin, the i-MiEV is an elbow-rubbing transportation pod, subjecting snuggled occupants to constant noise. The as-tested 56-mile range brings new definition to range anxiety. But at least that mediocre range limits the time spent in this subpar automobile. The i-MiEV hurts the electric car movement even more than $2-a-gallon gasoline.

Read our complete Mitsubishi i-MiEV road test.
Copyright © 2005-2016 Consumers Union of U.S., Inc. No reproduction, in whole or in part, without written permission. Consumer Reports has no relationship with any advertisers on this site.