The GMC Sierra's carbon fiber bed was built for bikers
The 2019 GMC Sierra features the world's first carbon fiber pickup bed, but they didn't just replace the existing steel panels with the lightweight material and call it a day.
GMC design director Helen Emsley says her team got very involved in the design of the new box floor and sides, which will be available as an option on Sierra AT4 and Denali models.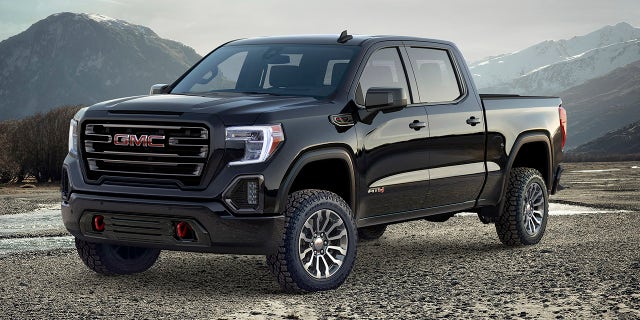 Instead of a weave like many carbon fiber components, it uses one-inch threads that are molded into forms. Mark Voss, the engineering lead on the project, says this makes it affordable to produce and offers even more flexibility than metal in how it can be shaped.
An avid motorcycle rider on Emsley's design team put this to good use, by adding a number of useful features you won't find on the standard steel bed.
The ridges are textured like a bedliner to offer more grip for securing items, but the bottom of the grooves between them are smoother to make the whole thing easier to clean. This is handy for a lot of uses, but the next innovation is for bikers only.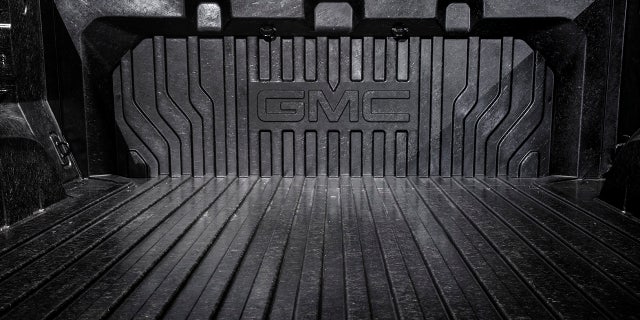 At the top of the front bed wall there are three notches, the center one wider than the other two. They're the perfect size for the front tires of either two dirt bikes, or one fat hog. Surely someone will think of other uses for them, but that's what they're inteded for.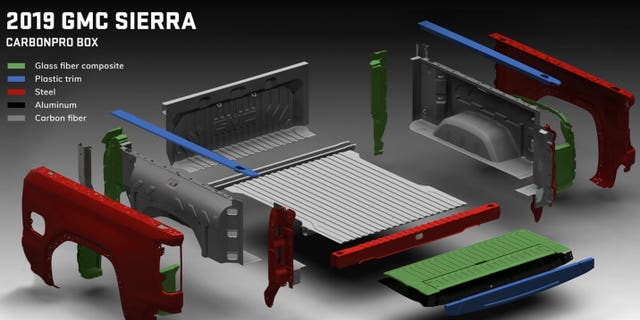 Voss says the carbon bed is stronger and more dent and scratch resistant than the steel version, and that it can be spot-repaired if you do manage to crack it. It's also comprised of six parts, so it can be replaced in sections if necessary and won't be terribly expensive to fix, but pricing for it and the rest of the all-new truck won't be announced closer to its launch this fall.