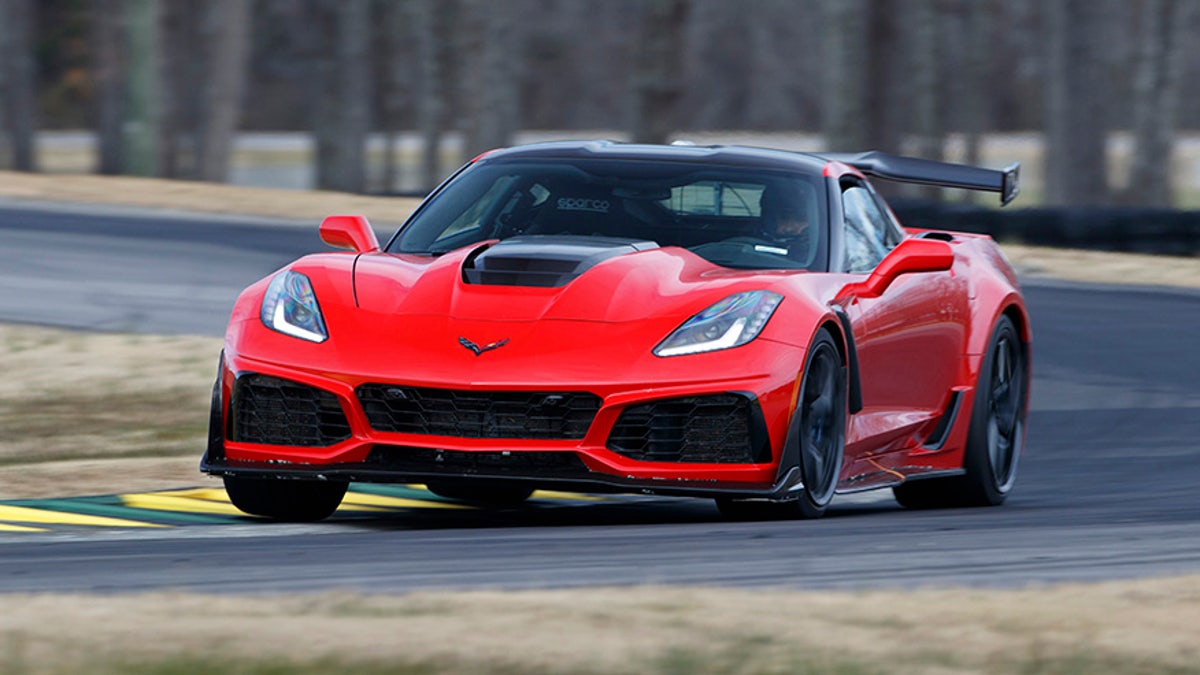 Chevy's new "King of the Hill" Corvette truly rules.
The upcoming 2019 Corvette ZR1 has claimed the production car lap record at Virginia International Speedway, annihilating a time set last year by the Ford GT supercar.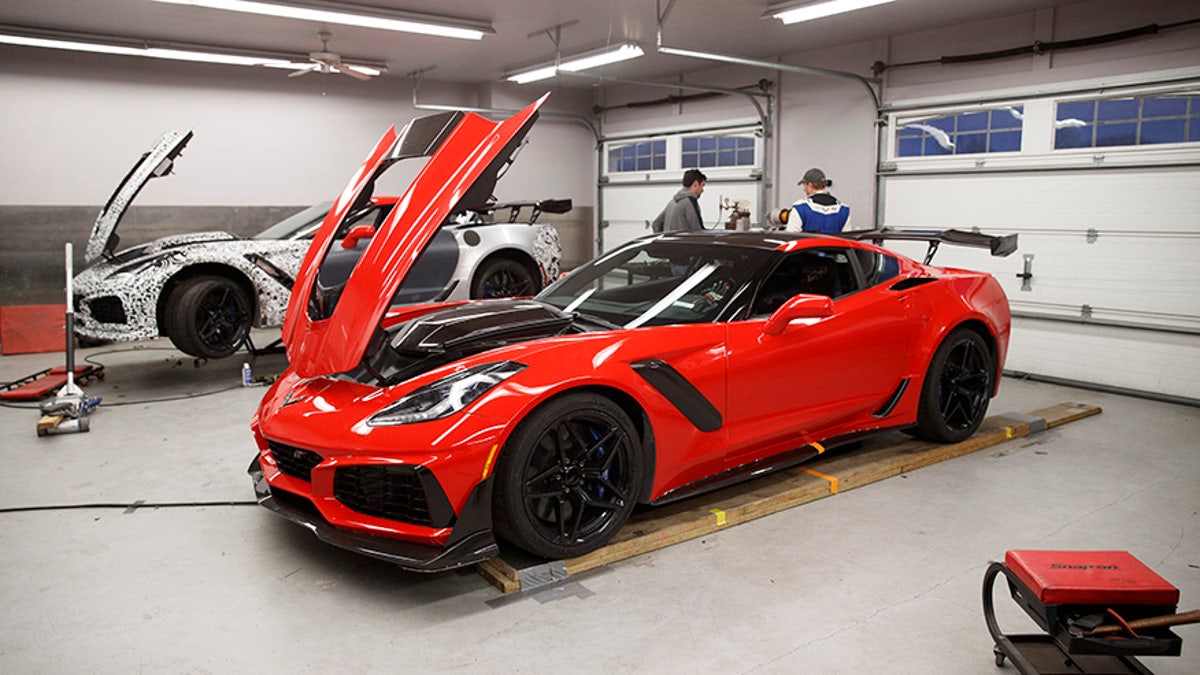 The long, challenging track has become a performance benchmark in recent years. Car and Driver holds its annual Lightning Lap shootout there, and manufacturers often use it for testing.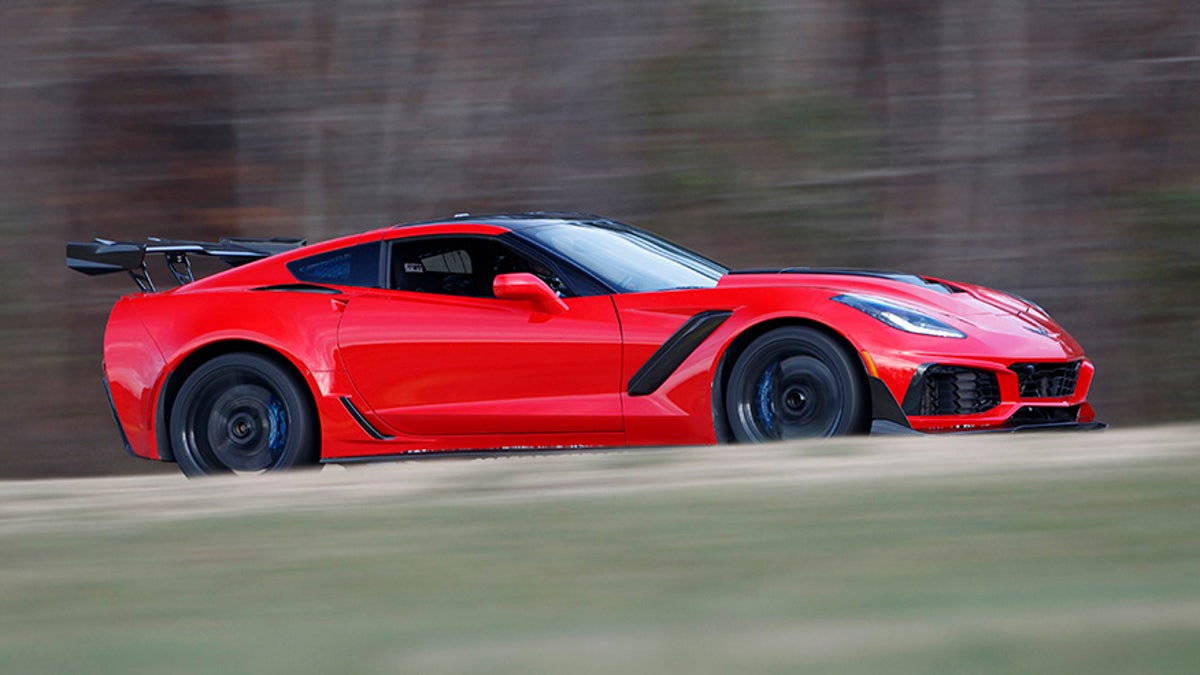 Chevy was wringing out the ZR1, and its 755 hp 6.2-liter supercharged V8, one last time before it starts selling it in the spring, when company test driver Jim Mero laid down a time of 2:37.25 over the 4.1-mile circuit. That's 1.37 seconds quicker than the best lap a GT has recorded there, so far.
General Motors VP of Product Development Mark Reuss tweeted afterwards "dang our engineers are the BEST."
The Chevy and Ford were both showroom spec cars with no unique performance enhancements. However, the $119,995 ZR1 was equipped with its optional $2,995 ZTK Performance Package, which includes sticky summer-only tires, a downforce-producing aero kit and a track-focused suspension tune.
ARE YOU FOLLOWING FOX NEWS AUTOS ON FACEBOOK YET?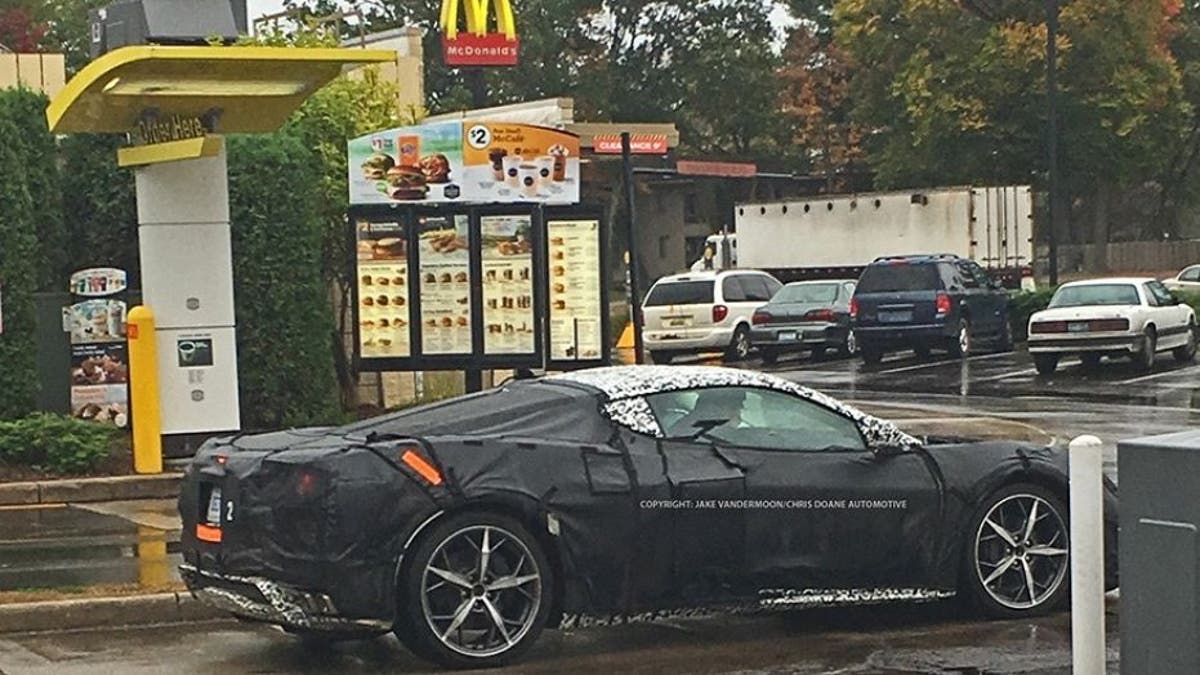 The feat is doubly (or quadruply?) impressive considering the GT costs $450,000. The Corvette also left the $845,000 Porsche 918 Spyder and every Dodge Viper, Porsche 911, Ferrari, Lamborghini, etc. that's been to the track in the wake created by its enormous rear wing.
Interestingly, although it hasn't officially confirmed it, GM is known to be working on a mid-engine supercar that may replace the Corvette next year. It's doing this because it thinks that it's reached the limits of performance for a front-engine design. Based on what the ZR1 can do, it's almost scary to imagine how fast that one will be on the track.
But we can't wait to find out.
FORD GT TEST DRIVE: