Tesla semi-truck debuts in September, pickup by 2019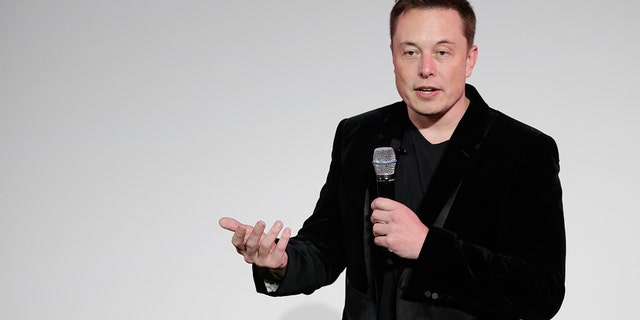 NEWYou can now listen to Fox News articles!
Tesla just keeps on trucking. Literally.
The company whose stock has reached new highs in recent weeks will be unveiling its electric semi-truck this September and a battery-powered pickup within two years.
Tesla CEO Elon Musk announced the news via Twitter on Thursday:
Musk previously revealed Tesla was working on both products, along with a new Roadster sports car, which is a couple of years further off, but will definitely have one feature, according to Musk:
Several existing automakers and startups are developing electrified semi-trucks, while commercial truck builder Workhorse is taking the wraps off of a plug-in hybrid pickup with an 80-mile battery-powered range on May 2.
In last summer's Tesla Master Plan, Part Deux, Musk described the pickup as a "new kind of" truck and said the semi would reduce shipping costs, improve safety and be "really fun to operate."
There's no word yet on when the trucks will go on sale.
As for Tesla's upcoming Model 3 compact sedan, Musk also confirmed when the production version will be officially revealed:
Tesla plans to begin low volume Model 3 production this year before ramping up to have the capability to build 500,000 units or more annually by the end of 2018.