Teen crashes into exam building during her driver's test, police say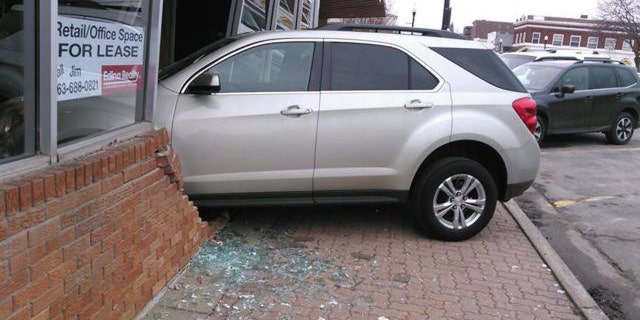 A teen in Minnesota hit a bit of a snag during her driving test Wednesday afternoon when she accidentally crashed into the building of the exam office, police said.
The collision occurred after the 17-year-old girl put the car in drive when she really meant to put it in reverse, the Buffalo Police Department said in a Facebook post.
DASHCAM VIDEO OF DEADLY SELF-DRIVING UBER CRASH RELEASED
"This led to the vehicle lurching forward when she accelerated," police said, sending the car "over the curb, striking the building housing the exam station."
A photo shared by authorities showed the vehicle sitting within the wall of the building and glass scattered on the sidewalk.
POTATO TRUCK TOPPLES IN TRAFFIC CIRCLE
The 60-year-old woman who was administering the driving test was taken to the hospital for treatment of non-life threatening injuries, police said. Neither the teen nor anyone inside the building was reportedly hurt.
But police said there was "significant damage" to the car and the building.
"No charges are pending," police said.