SUV impaled by guardrail in crash, but its drunken driver survives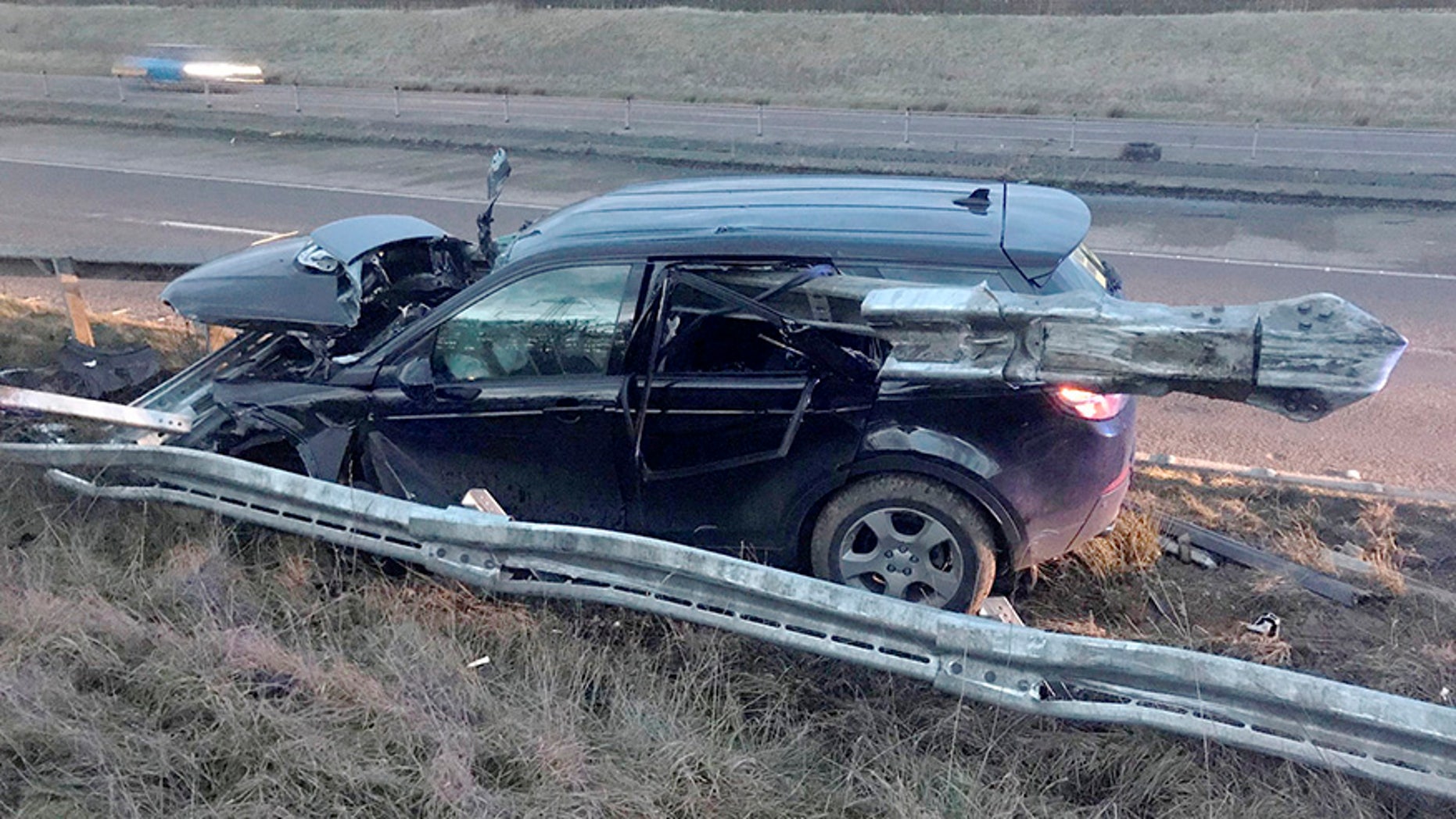 A suspected drunken driver is twice lucky to be alive after crashing his SUV and then having it impaled by a guardrail that missed his head by inches.
The single-car accident happened on Friday in Linslade, England, where the unidentified, intoxicated driver failed to negotiate a curve on a four-lane highway.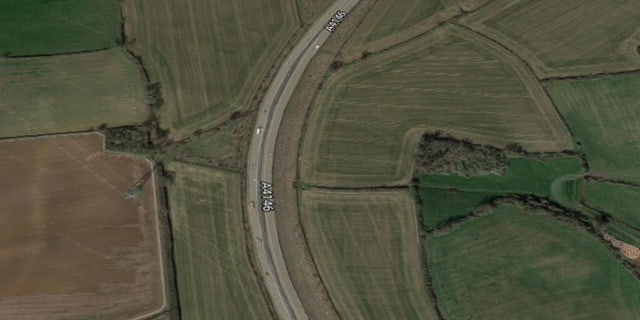 Incredibly, the Yorkshire Post reports that he escaped from the Land Rover Discovery without a scratch, but the Bedfordshire police were quick to arrive an administer a breathalyzer test, which the driver failed.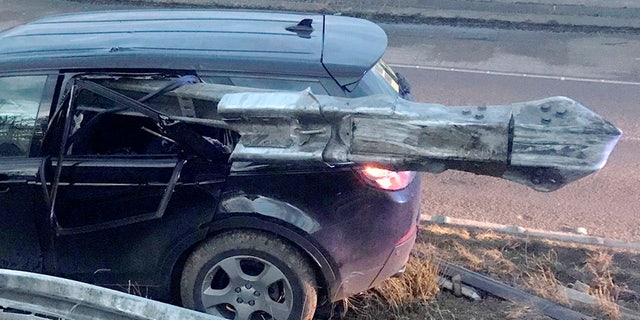 He's since officially been charged with drunken driving and police say it's fortunate that no one else was injured as he was alone in the car. Had anyone been in the passenger's seat, or behind the driver, the guardrail would've hit them straight on.
ARE YOU FOLLOWING FOX NEWS AUTOS ON FACEBOOK YET?
The accident is eerily reminiscent of one that happened last year in Idaho where a stolen pickup truck was discovered impaled by a guardrail going through it at roughly the same trajectory and the driver was nowhere to be found.