Striking taxi drivers clog Spain's streets to protest growth of ride-hailing apps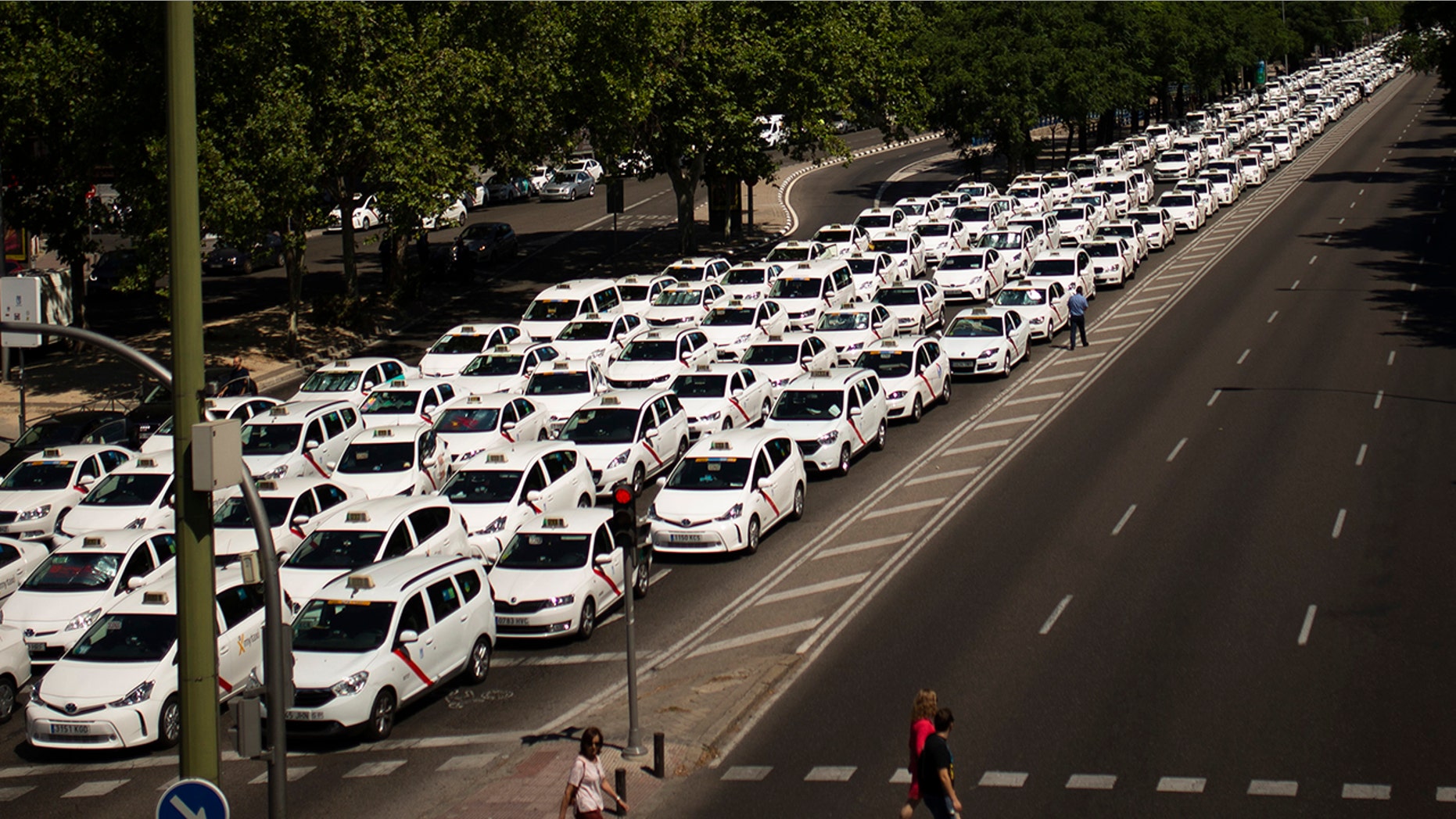 The Real Madrid soccer team may be known as Los Blancos, but it was the streets of Spain's capital that turned white on Monday as taxi drivers staged a protest against the growth of ride-hailing apps like Uber by parking their cars in the middle of the road.
The Madrid cabbies joined their counterparts in other major cities across the nation in a union action that began in Barcelona last week.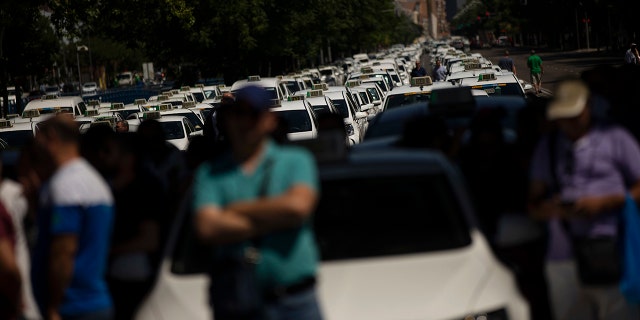 The drivers are upset about a national court ruling that has temporarily prevented Barcelona from enacting limits on licenses for private firms based on previous negotiations that set the ratio of public taxis to private ride-hailing cars at 30 to 1. In Catalonia, the ratio currently stands at 6.7 to one. The concern is that the ride-hailing services are leading to lower wages for taxi drivers.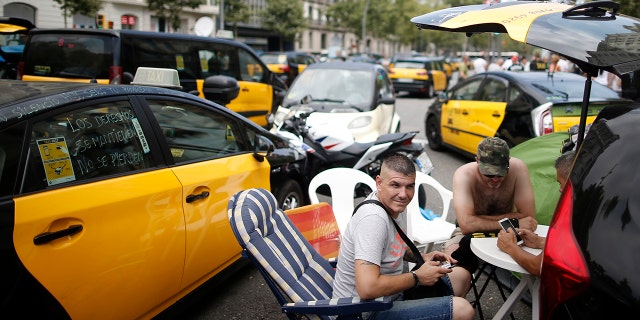 The strike is expected to continue on Tuesday after talks between the taxi unions and Ministry of Development failed to come to an agreement on Monday. Talks between the government and Uber and Cabify are also planned.
With AP