Stash of classic car parts worth millions found in shipping containers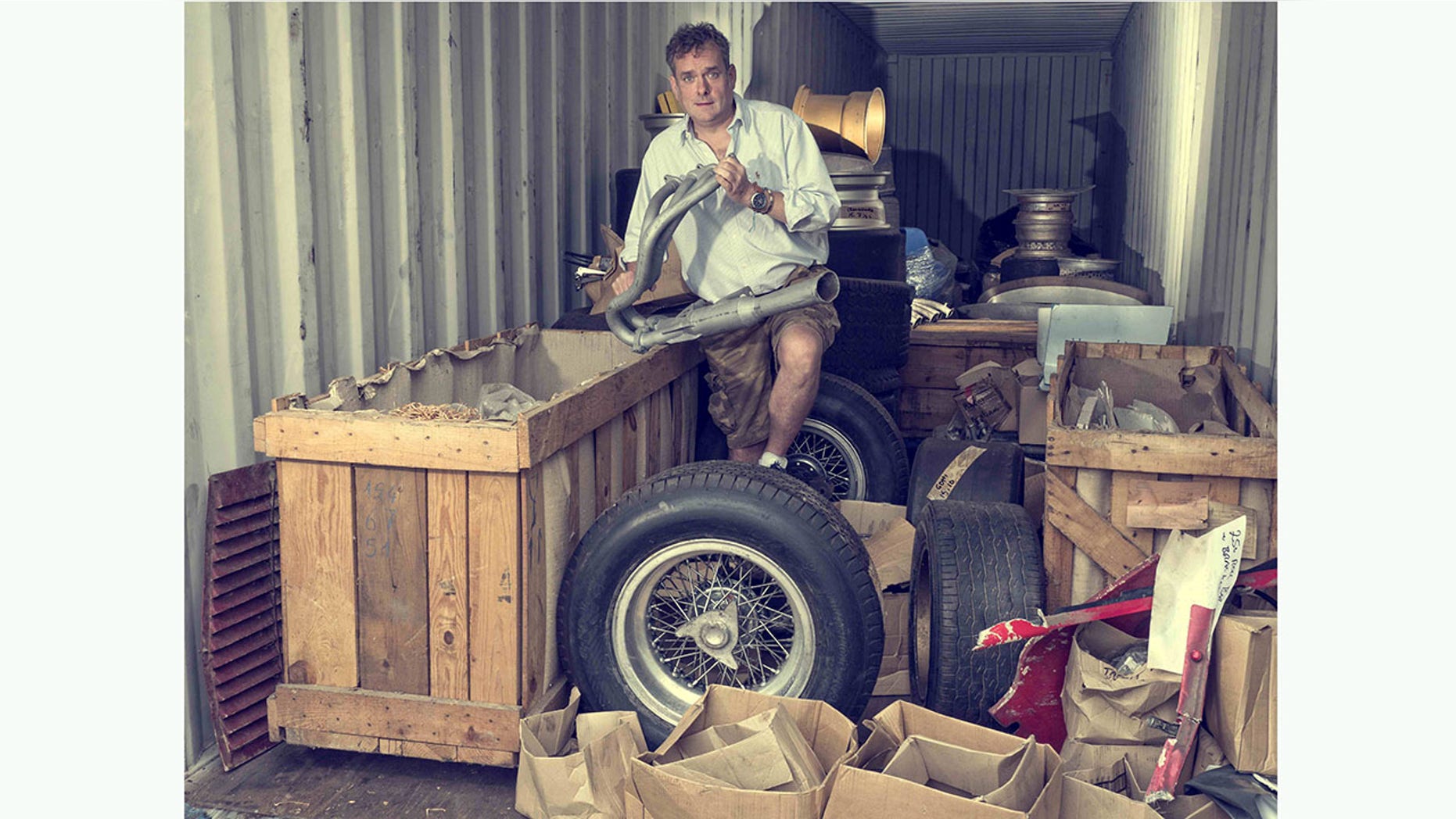 A treasure trove of classic car parts uncovered in the U.K. is being compared to the discovery of King Tut's Tomb, and it could be worth millions.
The collection was stored in shipping containers that belonged to a British man who died several years ago, and is being cataloged ahead of an auction by Coys of Kensington later this month.
Its exact location is being kept secret, but it is somewhere in southwest England. It includes unused parts for some of the world's most valuable collector cars, including the Ferrari 512 LM and Ferrari 250 GTO, one of which was recently sold for $70 million.
1963 FERRARI 250 GTO SOLD FOR RECORD $70 MILLION
"There are wire wheels in their original wooden boxes, carburetors in their original oiled wrapping paper, exhaust pipes, radiator grills, dashboards, the list just goes on and on, Coys CEO Chris Routledge told SWNS.
"I feel a bit like Howard Carter uncovering Tutankhamun's tomb in 1922, every time we remove one box or item there is something else of huge interest hiding behind."
Along with the Ferrari parts, Routledge said there are components for Maseratis and Abarths.
A full list of items will be published ahead of the auction, which is scheduled to take place in Woodstock, U.K., on June 29.