Startup Thor Trucks drops the hammer on Tesla with wild-looking electric semi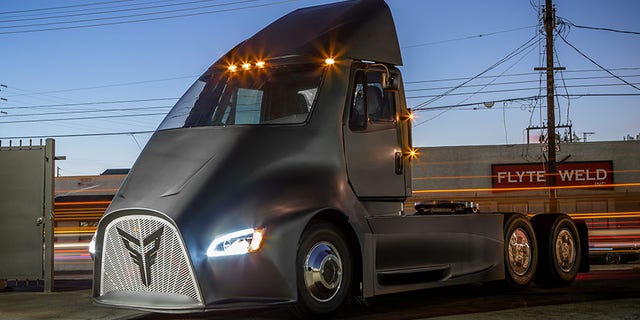 Nikola Tesla may have harnessed electricity, but Thor is the god of lightning and thunder.
That may explain why a California startup looking to make some noise in the battery-powered semi business has assumed the Asgardian's name.
Thor Trucks is the brainchild of Dakota Semler, the scion of a family that used to run a trucking company comprised of a fleet of diesel semis, but had to walk away from it under the weight of increasing EPA regulations and the economic downturn of the Great Recession.
With that in mind, he's had his eye on the growing electric truck business ever since, and the pieces came together last year to move forward with a vision to build Class 8 semis for the short haul vocational segment.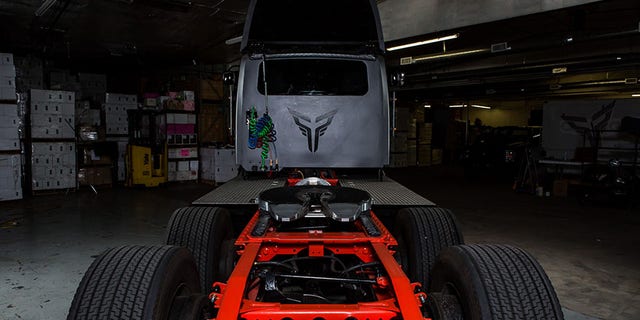 Thor's first effort is a curated prototype that's built on a conventional chassis that's been fitted with an electric motor from TM4 between the cab and the fifth wheel hitch, is powered by a pack of commodity 21700 battery cells and is dressed in streamlined bodywork fronted by a bold, shark nose grille.
The grille makes a statement, and is used for cooling drivetrain components, but the truck is a work in progress and it may not be needed on a production version. However, the rest of the aerodynamic styling is sure to stay.
The business plan is to work with established suppliers and manufacturers -- not necessarily the ones behind the prototype -- to develop and build the truck with proven technologies under contract, while Thor focuses on designing its unique power management system. He says discussions are underway with several fleet partners interested in getting on board and scaling up their electrified operations with Thor, which only has 18 employees today but has nearly as many job openings as it gains momentum.
The goal is to offer trucks with ranges from 100 to 300 miles hauling a full load at prices starting at $150,000 in 2019. That's around the time Tesla will launch its recently unveiled semi, which is priced at $150,000 with a claimed 300 mile range, and will also be available with a 500-mile battery pack for $200,000. The vehicles from both companies should qualify for up to $110,000 in vouchers from California's zero-emissions incentive program for heavy duty trucks.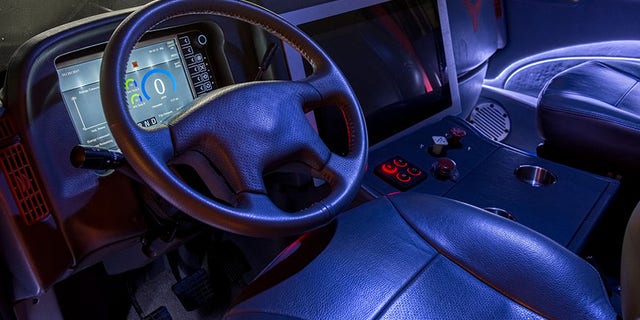 Despite the looming competition from Tesla and other major truck makers moving into the battery-powered space, Semler is confident there's enough room for Thor to muscle its way in and is planning demonstration drives for potential customers next year.
You may not hear them coming down the road when it does, but they'll be hard to miss.