Stan the robotic parking valet gets to work at Paris airport
Hate giving your keys to a parking valet? Move to France.
That's where a new robotic parking system is being tested. Its name is Stan.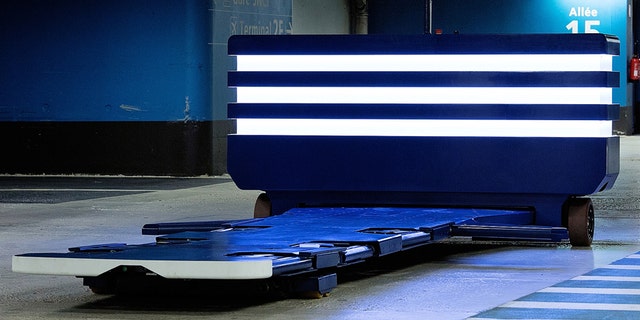 That's short for Stanley Robotics, the Parisian startup that developed the technology and installed it at Paris-Charles de Gaulle airport for its first public trial.
Here's how it works:
First you pull your car into a drop-off area, enter your payment and return flight information into a kiosk, and lock the vehicle.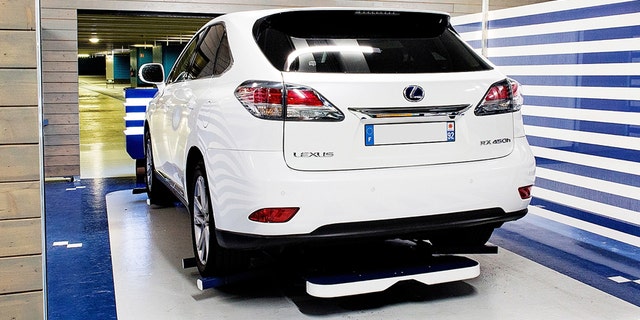 Then, a wheeled electric robot -- basically an oversized pallet jack – rolls around and literally picks up your car by the all four tires with the type of cradles a modern tow truck uses.
After that, it simply wheels it away to an open space, gently places it down, and comes back for another.
Since doors don't need to be open for a driver, the cars can be parked more closely together, which increases a lot or garage's capacity by up to 50 percent.
One robot can manage up to 400 vehicles at a time, and will shuffle them into the most efficient positions based on the return times of their owners.
Possibly the best part is that you don't even have to give Stan your keys.
Another part of the company's pitch is that along with replacing humans, all of the stuff they need (lights, elevators, signage, etc.) can also be eliminated from a facility, saving additional money for its operator.
Here's a mind-boggler for you: one day Stan may park a fully-autonomous car.
But will it have to tip?