Self-driving Smart wants to set you up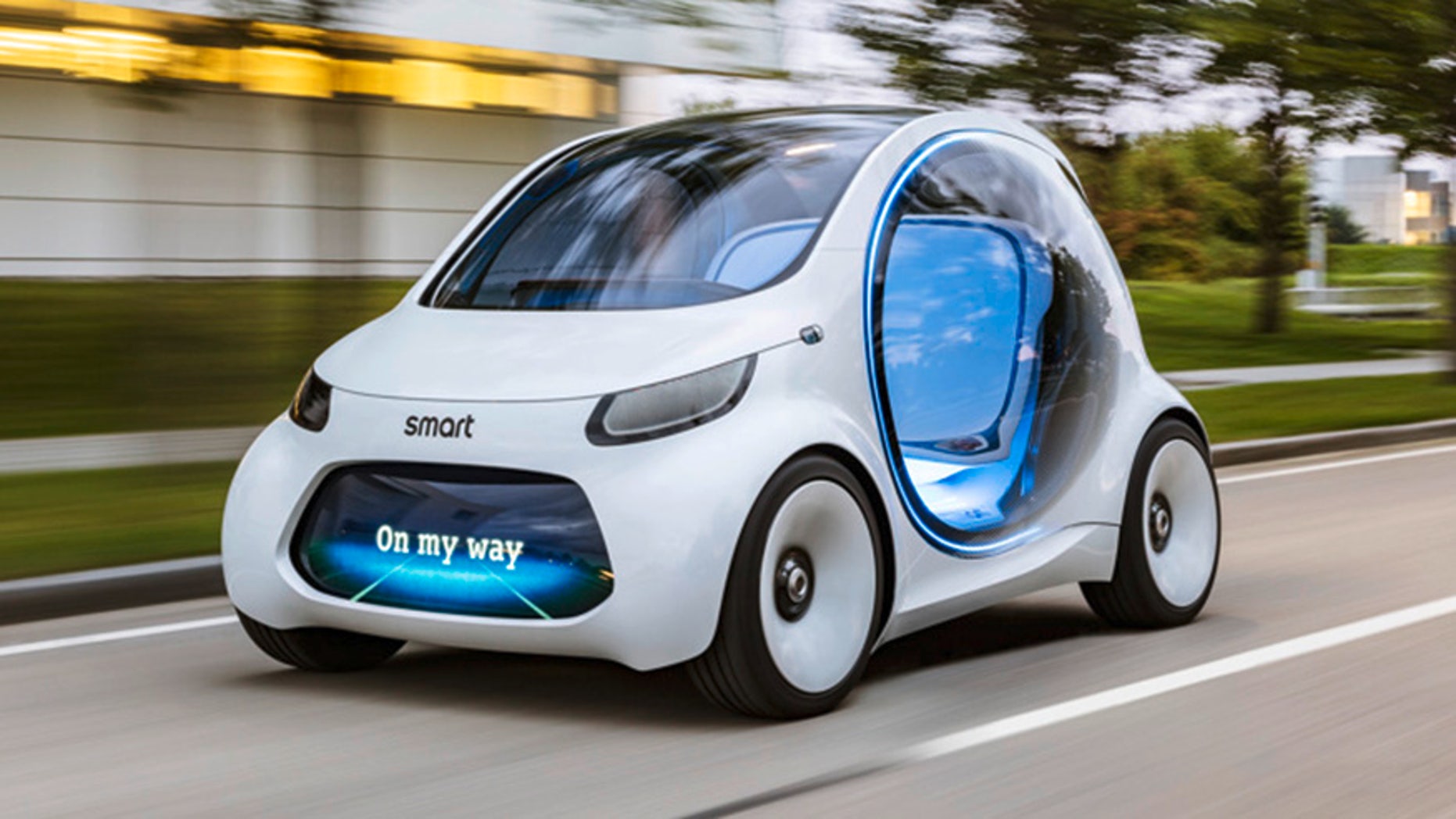 The Smart Fortwo has finally evolved into its ultimate form: an electric autonomous urban people moving pod.
The minicar maker has created a self-driving Fortwo concept that it suggests would be a perfect fit for parent company Daimler's car2go car sharing operation.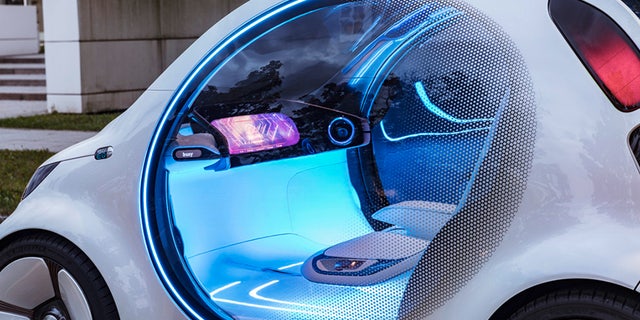 The Smart Vision EQ Fortwo doesn't have a steering wheel, just a bench seat for two passengers with storage underneath. A screen on the front of the car where a grille would normally be can display messages, such as the name of the person who hailed it or "on my way" for when it's zipping through town with no one aboard.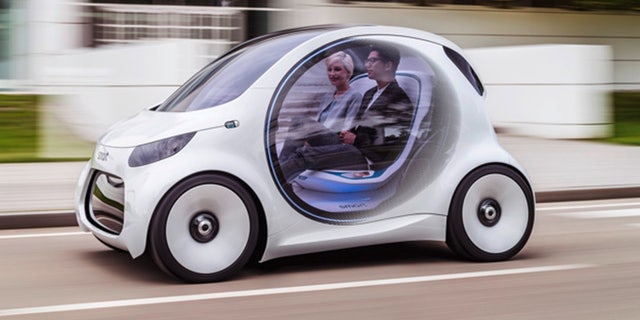 Its transparent doors open by pivoting upward over the rear wheels where they can't smack into pedestrians and passing cyclists, and they have embedded screens that can turn partially opaque to display information and advertising.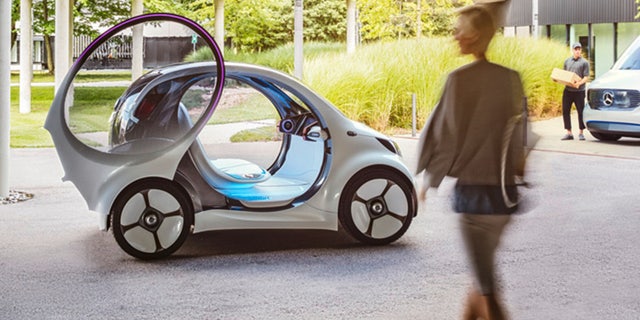 Smart doesn't say how far it can go on its 30 kWh battery pack, but if its battery is low, or it's not busy it can find solar powered charging station and to up on its own.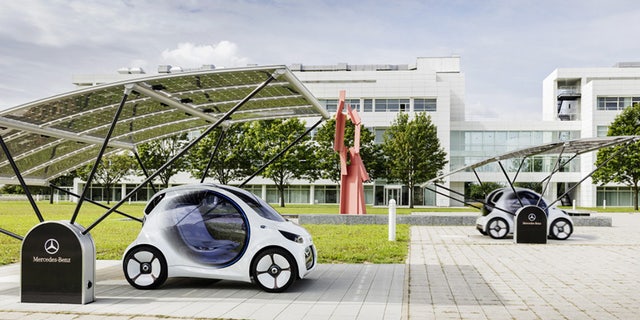 When it's on the job, car2go users would summon one via an app than can also match them with other users with similar interests who are heading the same way, displaying their profiles on the dashboard to help start up a conversation.
Perhaps Smart should've named it "Dolly" instead.
Whatever it's called, there are no plans for production, yet, but the vehicle will make its public debut at the Frankfurt Motor Show in September.