Rocket-powered Tesla Roadster may fly, Elon Musk says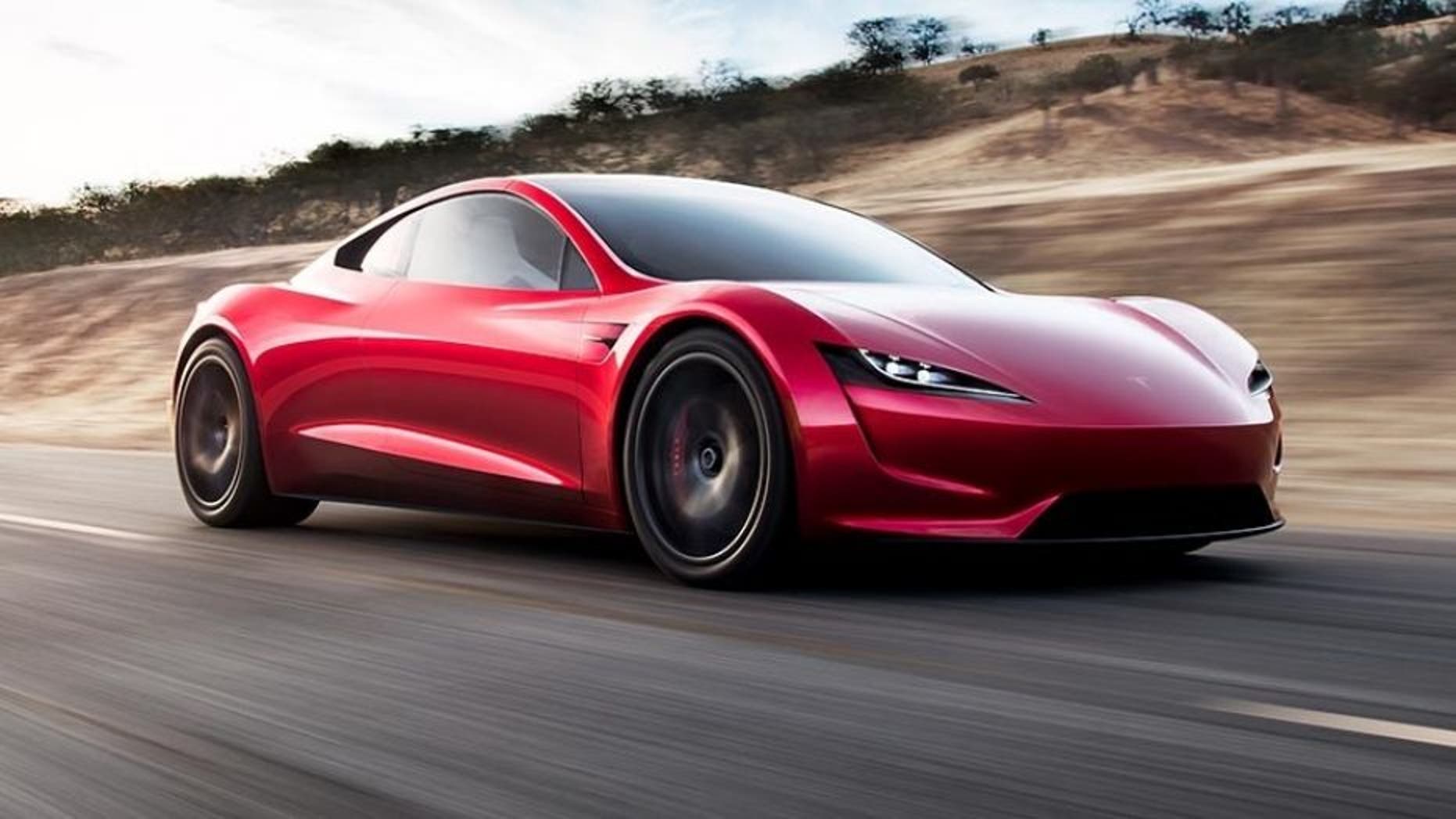 Elon Musk says Tesla's upcoming supercar will fly, possibly in a literal way.
The automaker's CEO tweeted over the weekend that the all-electric $200,000 Roadster will be offered with a SpaceX option package that includes approximately "10 small rocket thrusters" installed around the car that will improve its performance and "maybe will even allow a Tesla to fly."
The statement elaborates on previous ones that he made last November following the reveal of the Roadster prototype.
Follow-up tweets on Sunday suggest that the technology Musk has in mind is a cold gas thruster powered by a pressurized gas canister. The canister could be filled by an electric pump run off the car's battery pack when the Roadster's drive motors don't need full power, although Musk said that they "are going to go a lot further," than that with the design.
The spaceships made by Musk-run SpaceX use a related thruster design that's powered by nitrogen stored in composite canisters for maneuvering, and the lightweight containers could be adopted for automotive use with atmospheric air.
This kind of system would allow for short bursts of power to help accelerate, brake or turn a vehicle. Musk has previously claimed the Roadster will be able to hit 60 mph from rest in 1.9 seconds and reach a top speed of over 250 mph in its standard configuration.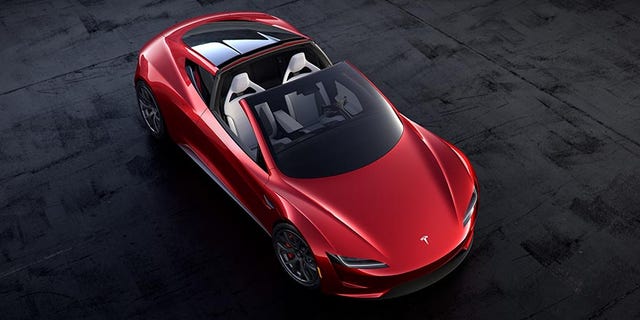 Tesla isn't the only company looking into this type of technology. Automotive supplier Bosch recently revealed plans to equip a motorcycle with compressed air jets that would fire to keep it upright if sensors detect that it is about to lose grip and slide.
As for the flying bit, while the Roadster may be capable of small jumps, Musk has previously spoken against the idea of true flying cars, saying they'd be too noisy and dangerous.
"Inevitably, somebody's not going to service their car properly and they're going to drop a hubcap and it's going to guillotine somebody," Musk recently said at an event discussing his Boring Company's plans to build car-carrying tunnels under Los Angeles and other cities.
But don't worry about being blown away by one of Tesla's rocket-powered Roadsters anytime soon, however. During last week's shareholder meeting, Musk said the new supercar isn't scheduled to go on sale until sometime in 2020.