Rare Ferrari Sells for $4.3 Million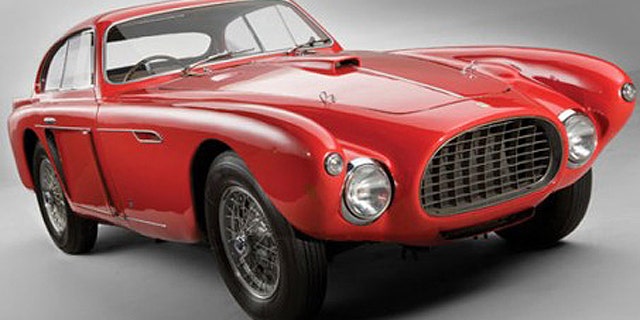 The 2011 Amelia Island vehicle auction in Florida has come and gone and this year's event has proven to be a record breaker, with more than $24.3 million going under the hammer for an assortment of classic performance and luxury cars. A sizeable chunk of that $24.3 million total was courtesy of a single car, this 1952 Ferrari 340 Mexico Vignale Coupe, which fetched $4.3 million.

Boasting chassis number 0224 AT, the classic Ferrari was one of only three ever built and has a number of race wins under its belt. The car belonged to Ferrari enthusiast and FCA co-founder Larry Nicklin and competed in the Carrera Panamericana Mexican road races, managing a third placing in the 1952 race.

Under its hood sits a 280 horsepower 4.1-liter V-12, which is matched to a five-speed manual. This sits in a chassis with independent front suspension and a rear live axle.

Also offered from Nicklin's collection was a highly original 1953 Ferrari 212 Inter Vignale Coupe, chassis number 0267 EU, which went for $660,000. Both classic Ferraris were offered for the first time in 30 years.

Other notable mentions were a 1930 Alfa Romeo 6C 1750 GS Spider selling for $990,000, a 1933 Duesenberg Model J Torpedo Victoria that fetched $962,500, and a 1955 Mercedes-Benz 300 SL Coupe that sold for $627,000.