President Trump's old Cadillac limousine is going in a museum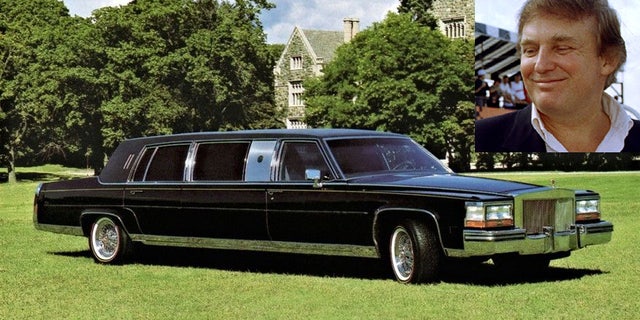 We're still waiting for the next generation of "The Beast" presidential limousine to arrive in Washington, but a stretch with ties to President Trump will soon be on display near Chicago.
The Volo Auto Museum in Illinois has purchased one of two known "Trump Edition" prototype limousines that were commissioned in 1987. The stillborn project was a joint effort between Cadillac, Trump and the now defunct Dillinger-Gaines Coachbuilders with the intent of building a 50-strong fleet that would be used primarily for VIP service at Trump's hotel properties.
According to sales literature, "the limousine was designed, built and accoutered for those with the most exacting standards." The Cadillac Brougham-based limos were equipped with the highest technology available, including built-in car phones, VCRs, Fax Machines and paper shredders.
PRESIDENT TRUMP'S NEW LIMOUSINE LOOKS ALMOST READY FOR THE ROAD
Volo's "Trump Executive Series" car has been privately owned in Maine for the past 20 years, and was recently listed on Craigslist for $36,000, but the price paid has not been revealed. The second, even more lavishly-appointed "Golden Series" model is apparently in the hands of a collector in the United Kingdom.
Museum director Brian Grams told FoxNews.com that the car arrived last week and was in better condition than expected. It has 20,000 miles on the odometer and runs fine. Grams said it just needs to be detailed and should be on display in about two weeks.
When it is, he would like to make it clear that it doesn't reflect the political views of the museum and is only being presented for its historic significance.