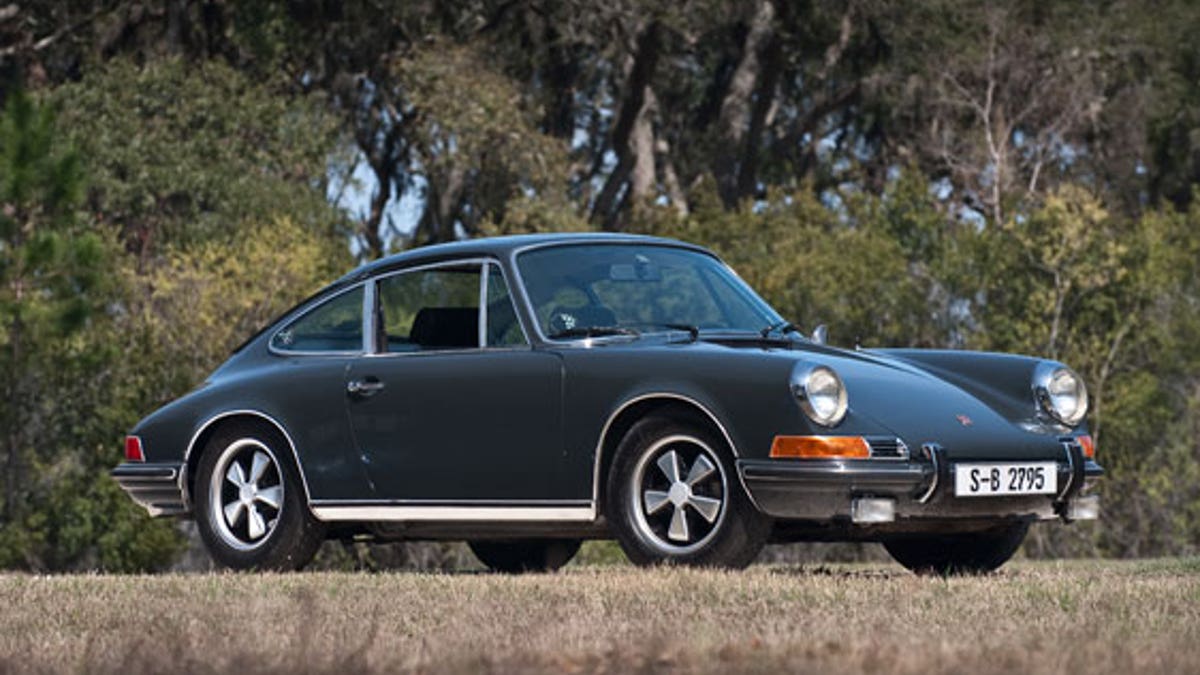 A Porsche once owned by Hollywood legend Steve McQueen has been sold for a record-breaking $1.375 million.
The slate grey 1970 911 S was owned by the star during the filming of the movie "Le Mans," in which he plays a racing driver competing in the famous 24 Hours of Le Mans event. The car appears in the prologue of the film being driven through the French countryside by McQueen.
According to RM Auctions, who handled the sale at its Monterey, California event on August 19th, it was the highest price ever paid for a Porsche 911. Similar cars without the celebrity pedigree typically trade in the $50,000 range.
Nevertheless, it was far from a record for a car from the noted automobile enthusiast's extensive stable. In 2007, an ex-McQueen 1963 Ferrari 250 was sold for $2.3 million, nearly five times the amount of what similar cars were going for at the time.
Click here for more from Fox Car Report