Porsche offers a peek at Tesla-fighting Mission E production car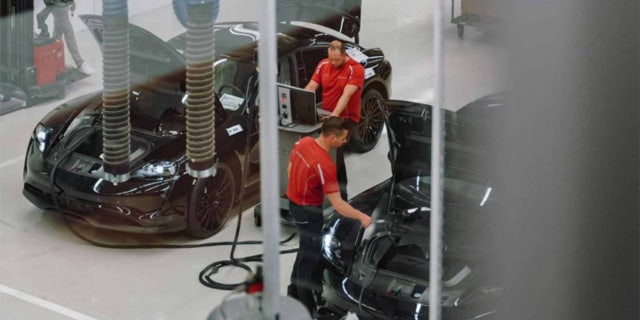 It's been more than two years since Porsche made the announcement to put its Mission E electric sedan concept into production. In that time we've managed to glean very little information regarding the production version.
That changed Thursday when the German automaker released the first photos of the production model, albeit in prototype form and still with some disguise. It looks like the designers have retained most of the lines of the stunning concept, though the roofline is higher toward the rear to provide more headroom for rear-seat passengers.
MUST SEE: 2020 Porsche Mission E spy shots and video
Speaking of interior room, efficient packaging made possible by a flat battery design will mean space will be comparable to a mid-size car even though the Mission E will be a small car. Think BMW 3-Series for size. A low center of gravity, air suspension, and track-honed steering should result in class-leading handling, too.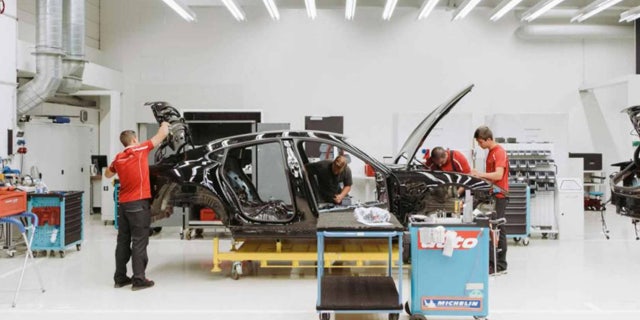 The only specs Porsche is willing to confirm is an output of over 600 horsepower from a pair of electric motors (one at each axle), a 0-60 mph time of less than 3.5 seconds, a range approaching 300 miles, and the potential for an 80 percent charge in 15 minutes. The latter is made possible by the car's 800-volt electrical system.
Note, these specs are expected to be for the range-topping Mission E. Below this are expected to be two versions with outputs close to 400 and 500 hp. The three outputs are expected to correspond with the automaker's base, S and Turbo designations.
A 2-speed automatic transmission is expected to be fitted across the range and at launch all-wheel drive will be standard. A rear-wheel drive option may be offered later in the product cycle. Another option that will likely be offered will be a limited-slip differential at the rear.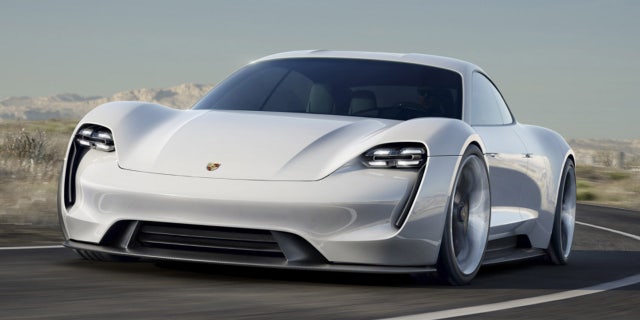 Porsche says the Mission E will arrive in late 2019. A debut at that year's Frankfurt auto show is a strong possibility (the concept debuted at the 2015 Frankfurt show). And how much can one expect to pay for a Mission E? Porsche is expected to position the car between the Cayenne and Panamera, so a base price close to to $80,000 is reasonable.
Porsche is looking to build 20,000 examples per year, though there's the capacity to increase this to meet strong demand. And there will be more electric Porsches to follow. One we know is coming is a Mission E derivative based on the Mission E Cross Turismo concept unveiled at this month's 2018 Geneva auto show. Another is likely to be an electric version of the next-generation Macan.