Porsche 911 Soft Top Stiffens Up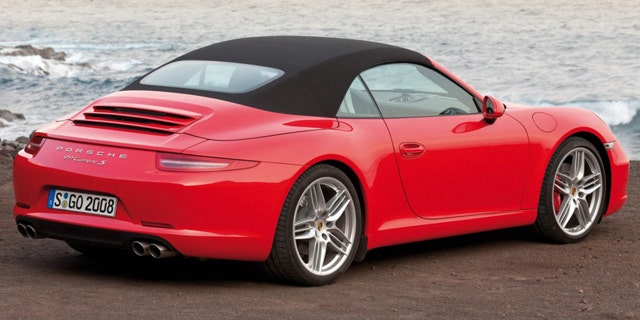 Porsche might need to get itself a new calendar.
After debuting its all-new 911 Carrera coupe at the Los Angeles Auto Show in sunny California the automaker has released photos of the convertible version of the car, which will be unveiled to the public at the upcoming Detroit Auto Show…in January.
Check out the new 911 in our Los Angeles Auto Show Special
The new 911 Cabriolet features a unique new roof design that uses stiff, fabric-covered composite panels for the top and rear sections that better preserve the roofline of the coupe. Suspended on a magnesium frame, the power top can be raised or lowered in a quick 11 seconds at speeds up to 37 mph.
When it goes on sale next spring, the 911 Cabriolet will initially be available with the same powertrains as the 2012 Carrera and Carrera S coupe: six-cylinder boxer engines of 3.4 and 3.8-liters putting out 350 and 400 hp, respectively.
Prices for the 911 Cabriolet and Cabriolet S start at $97,300 and $108,000, $15,200 and $11,600 more than the hard top versions.
Click here for more from FoxNews.com Autos