Otto's self-driving semi-truck made a beer run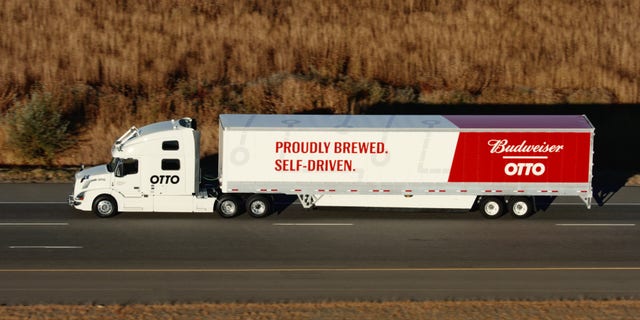 Otto should think about changing its name to Cledus.
The Uber-owned, self-driving semi-truck developer last week completed a 120-mile Budweiser beer delivery across Colorado without a driver behind the wheel. In fact, he was hanging out in the sleeper cabin of his tractor.
He slipped back there after loading the truck, pulling it onto the highway and engaging its self-driving system. The big rig, equipped with an array of camera, radar and LIDAR sensing technology, then proceeded to drive itself along I-25 between Fort Collins and Colorado Springs at an average speed of 55 mph, using GPS and hyper-accurate digital maps created on a scouting run to guide the way.
Like the daredevil run from Georgia to Texarkana and back by Jerry Reed's "Cledus" character in "Smoky and the Bandit," the truck was followed by troopers, the state govenment having approved the early morning trek.
Yee-haw! "Bandit" Trans Am resurrected
Uber, which recently announced plans to enter the on-demand shipping business with a new division called Uber Freight, also has been testing a semi-autonomous cars in Pittsburgh that are currently able to drive themselves about 70 percent of the time as the technology undergoes development.
Uber robotaxis struggle with "Pittsburgh Left"
Budweiser makes more than 1.2 million shipments by truck each year and its head of logistics told Reuters that "we can see a future where this type of equipment is standard on all trucks."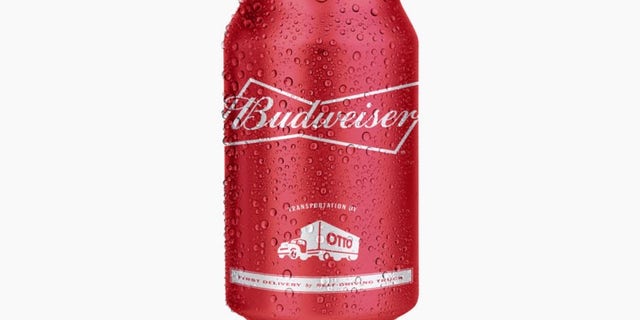 As for this first autonomous delivery, Budweiser created 45,000 specially-designed cans to commemorate the event and put them on sale in local stores.
No doubt some of the empties will be popping up on Ebay soon.
Hands off! New Mercedes-Benz steers itself: