NYPD cops using illegal license plate covers to thwart traffic cameras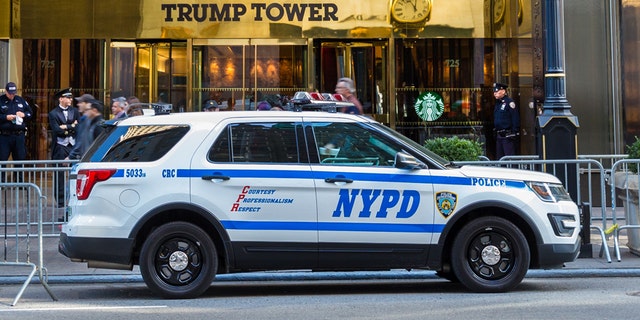 Scores of NYPD cops have installed illegal flash-reflecting plastic covers on their personal-vehicle license plates that can thwart toll and traffic cameras — and officials said a crackdown is under way.
An "Inside Edition" investigation shared exclusively with The Post before its airing Thursday found covers on the plates of more than 100 cars displaying NYPD placards parked outside station houses and courthouses around the city.
The covers, which can be purchased online for as little as $6, ­allow the plates to remain visible but hide plate numbers on pics taken by toll and red-light cameras.
TROOPERS SAY MAN TRIED TO HIDE LICENSE PLATE TO GET THROUGH TOLLS
NYPD officials admitted the covers have been an issue and said they're "working to address" it.
"The department has instructed precinct commanders to ensure officers in their commands are complying with traffic laws and internal guidelines on license-plate covers," NYPD spokesman Peter Donald said.
"Just this week, there were several spot inspections in lower Manhattan to ensure personal ­vehicles of police officers are following traffic laws."
Donald added that earlier this week, about a dozen cops were ticketed for having the covers on their plates.
Read more on this story from The New York Post