Nissan's futuristic three-seat BladeGlider hits the road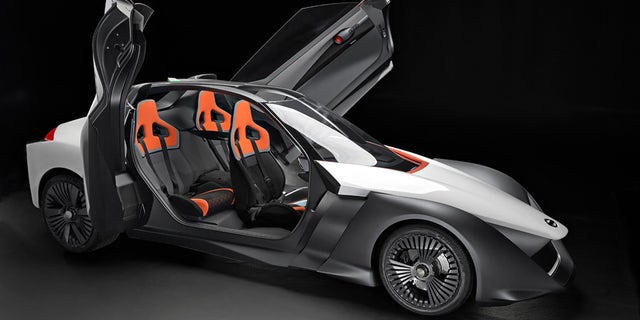 Nissan has spent the past three years perfecting a three-seat electric sports car.
Its new BladeGlider concept is a closer-to-production version of a design study that it first unveiled in 2013.
Inspired by the needle-nose DeltaWing that it sponsored in the 2012 24 Hours of Le Mans and the Zeod RC hybrid it ran there in 2014, the BladeGlider features a footprint that's much narrower in the front than the rear to improve its aerodynamics and efficiency.
From above, the latest BladeGlider has a less dramatic triangle shape than the original, but still features a 1+2 seating layout, which is accessed through scissors-style doors. The driver sits in the center in front of a steering wheel equipped with a digital display and flanked by side view camera screens that replace external mirrors to further reduce aerodynamic drag.
Unlike the original BladeGlider, this one's a runner and Nissan will be demonstrating it in Rio de Janeiro during the Olympics. Individual electric motors power the rear wheels with a combined 268 hp and 521 lb-ft of torque, and can shift power side to side to enhance the car's handling. There's even a Drift Mode that enhances tail-out cornering.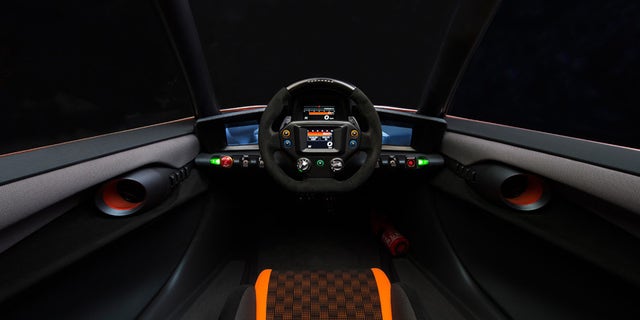 Nissan claims the 2900-pound BladeGlider can sprint to 60 mph in less than five seconds, and has a top speed restricted to 115 mph. Its per-charge range and battery pack size have not been revealed.
There's still no confirmation that the BladeGlider will go on sale anytime soon, if ever, but Nissan's continued efforts with the vehicle suggest it's seriously under consideration.