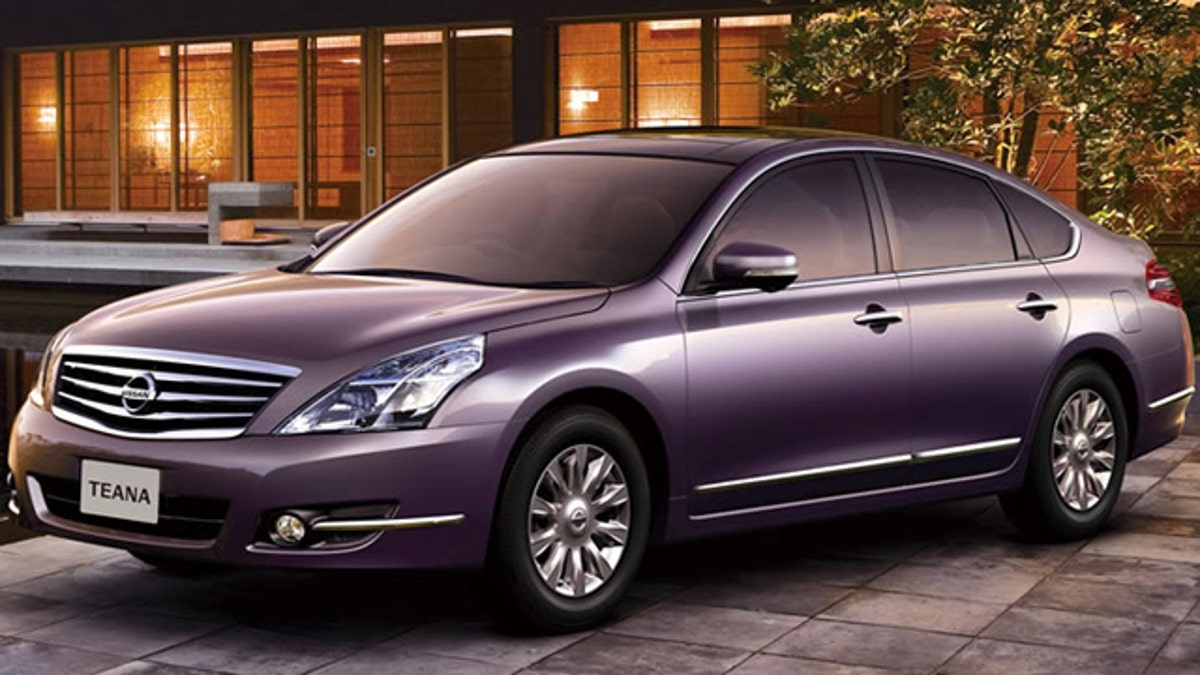 Japanese carmakers have a problem: Their home-market currency is worth a lot, and that makes vehicle exports from Japan increasingly expensive in other currencies.
Like most countries, Japan is desperate to avoid hollowing out its manufacturing industries by exporting assembly to other countries. So automakers have to perform a careful dance to ensure that they keep home-market production aligned with political needs.
Nonetheless, reports in Japanese media indicate that Nissan will move production of its Teana mid-size sedan from a plant in Kyushu, Japan, to its assembly complex in Smyrna, Tennesee.
The numbers aren't big; Nissan sells only tens of thousands of Teanas a year globally, very few of them in minicar-happy Japan.
But it's significant because the Teana isn't sold in the U.S., and if it comes to Tennessee, it would either add a new model to Nissan's lineup or become the first model built by Nissan in North America solely for export.
In response to our questions, Nissan issued a standard non-statement.
"As you've noted there have been a number of stories speculating about Teana production in Japan," said David Reuter, the vice president of corporate communications for Nissan Americas.
"We have not announced any actions around Teana, so our official comment is simply that we don't discuss future production plans."
Japanese media reports are often pretty accurate, so Nissan may soon be exporting (more) cars to countries far removed from the Volunteer State.
"The Teana is currently produced in multiple Nissan factories around the world, including Japan, Thailand, China and Russia," Reuter noted. And it's sold under various model names, including Maxima, in some overseas markets.
It's nonetheless entirely different from our own Maxima, though it's built on the same "D" platform Nissan uses for the Altima and Maxima sedans in the U.S.
That would make it relatively easy to add to the Smyrna production line, which will soon include not only those models, but also the 2013 Nissan Leaf when production starts in the U.S.
Presently, Nissan exports several U.S.-built models, including the Frontier mid-size pickup and the Pathfinder and Armada sport-utility vehicles.
They largely are sent to markets--including many Arab states--whose vehicle regulations most closely resemble those of the United States, requiring minimal modifications from the vehicles built for U.S. sale.