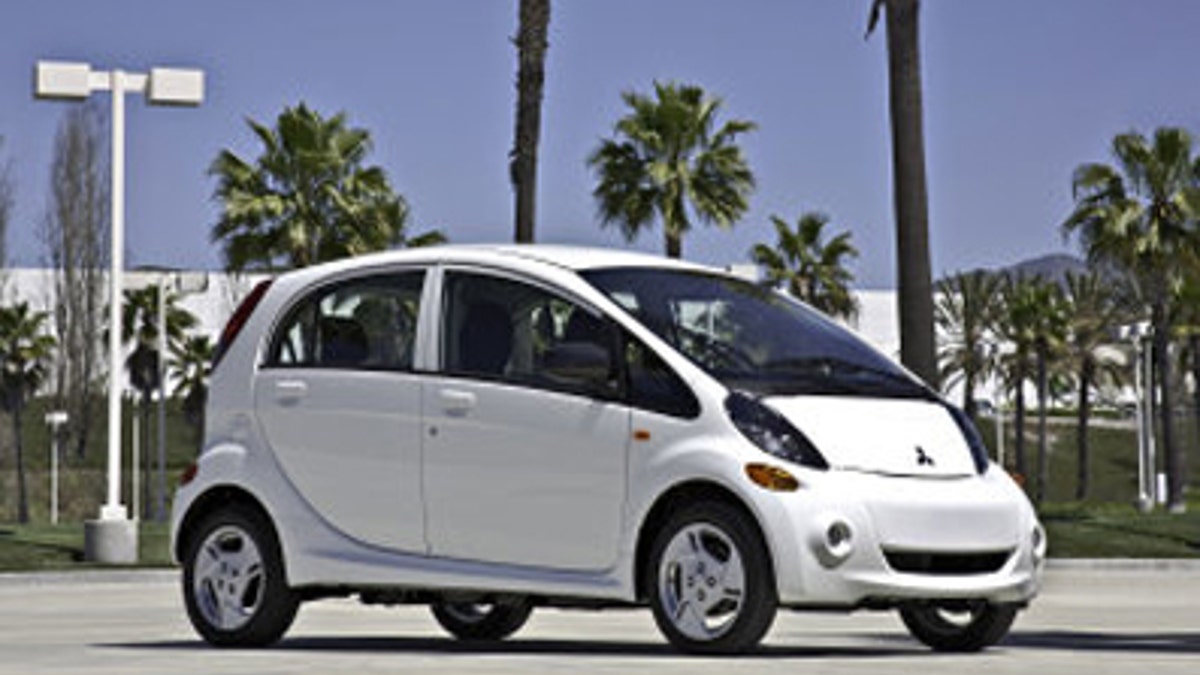 It's official: Mitsubishi's compact four seat electric car, the 2012 Mitsubishi i, is more fuel efficient than the 2011 Nissan Leaf.
Rated by the Environment Protection Agency (EPA) for both fuel economy and range per charge, the Mitsubishi achieved a combined fuel economy of 112 miles per gallon equivalent, beating the 2011 Nissan Leaf's 99 MPGe and 2011 Chevrolet Volt's 93 MPGe.
But while the $27,990 compact electric car may be more fuel efficient than its rivals, its smaller battery pack results in an official EPA approved real-world range of just 62 miles per charge.
Under the EPA's LA4 test cycle, the 2012 Mitsubishi i's range increased to 98 miles per charge.
Why great fuel economy but poor range?
At a total capacity of 16 kilowatt-hours, the 2012 Mitsubishi i has a significantly smaller battery pack than the 24 kilowatt-hour pack found in the 2011 Nissan Leaf.
A smaller battery pack helps keep vehicle weight down, which in turn improves efficiency. But that comes at a price - a smaller range.
For those not worried about the 62 mile range, however, the 2012 Mitsubishi is could prove a worthy rival to the larger 2011 Nissan Leaf when it comes to the basic cost per mile analysis.