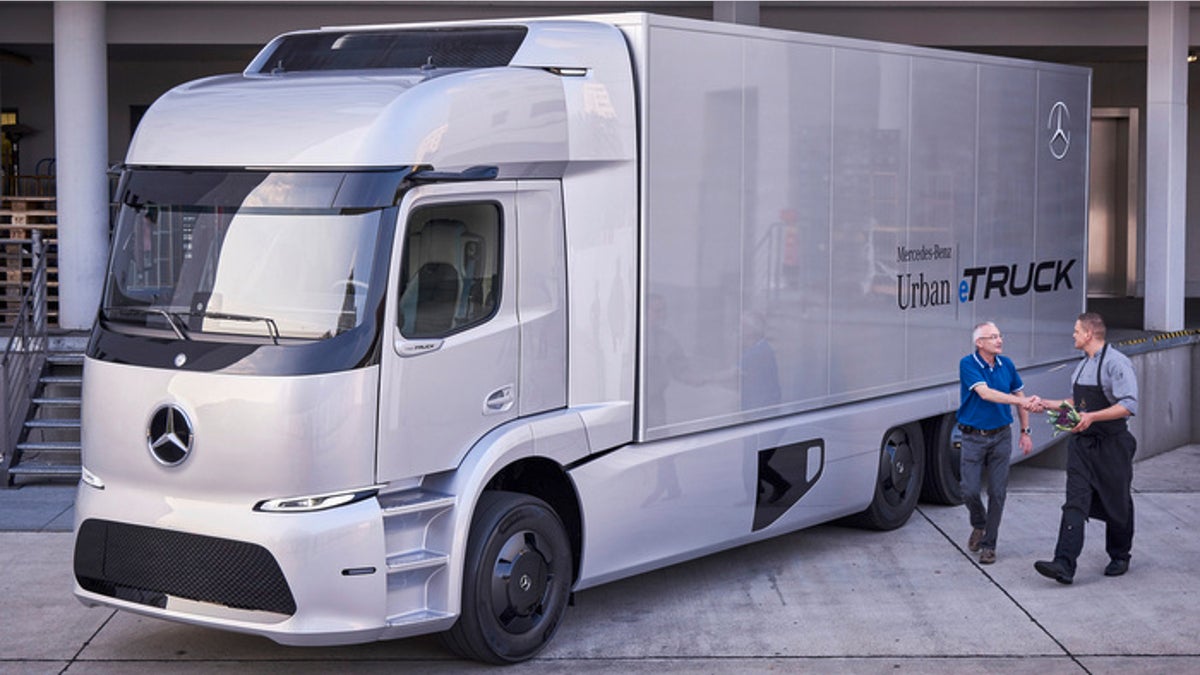 Cue all the Electric Avenue jokes, as that's where Daimler is taking its trucks. The Urban eTruck is making the quantum leap from concept to reality, and the first customers will be receiving their all-electric trucks this year, for a year.
The Mercedes-Benz Urban eTruck is the world's first all-electric heavy-duty truck. It will be initially manufactured in a small series, understandably to weed out any possible teething troubles that usually come with being a pioneer in any segment – call it beta testing – and the plan is to reach full-scale production by 2020.
The truck was premiered at the International Commercial Vehicle Show in 2016, and Mercedes-Benz Trucks' Stefan Buchner says the manufacturer is in talks with 20 potential customers that are willing to do their business with the Urban eTruck. It's a limited 12-month test period where the truck's use is monitored and supported by the Mercedes-Benz road testing department. The customers are operators in the disposal, foodstuffs and logistics sector, says Buchner, and a quieter garbage truck sounds like a very welcome development.
Mercedes-Benz says the truck will have a range of up to 120 miles, a payload of 12.8 tons and a permitted 18-ton or 25-ton gross vehicle weight. They will be equipped with either a refrigerated body or a dry box body or offered as a platform vehicle, and the charger is as heavy-duty as the rest of the construction.
Stefan Buchner says: "2017 will now be our year of implementation: step by step we are developing the vehicles and systems to achieve market maturity." In addition to the Urban eTruck, Daimler will also offer the Fuso eCanter light-duty electric truck to 150 selected customers in Europe, Japan and the United States.