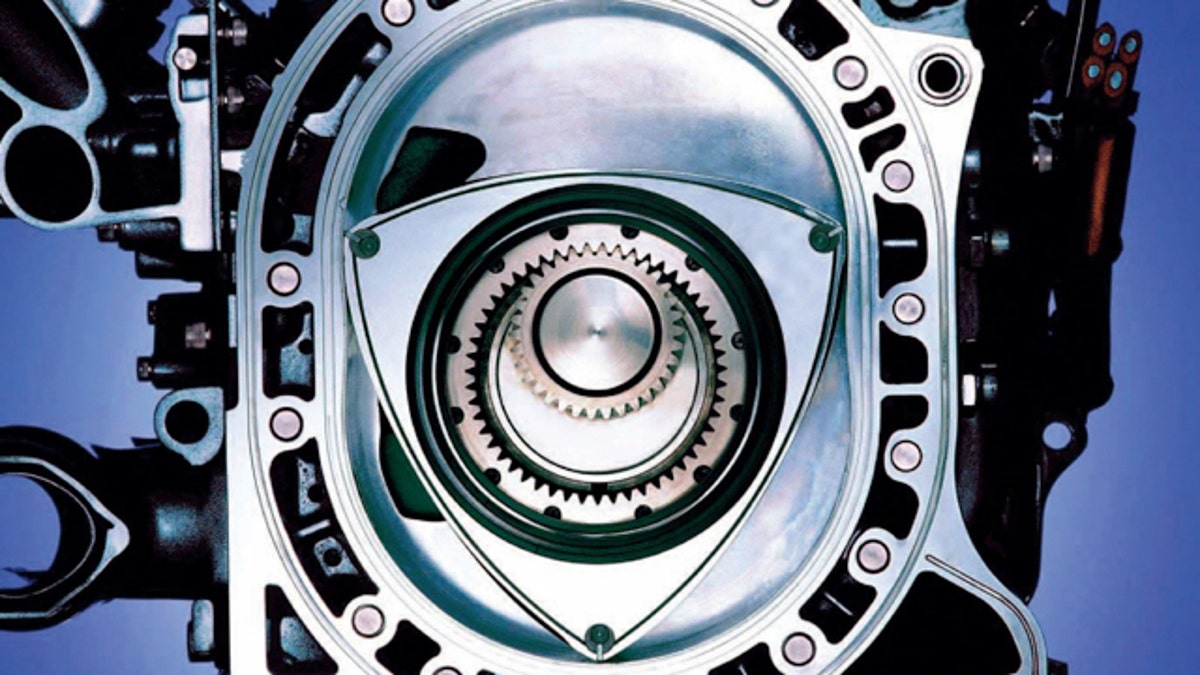 The reports of the death of the rotary engine have been greatly exaggerated…by Mazda.
Just days after the automaker announced plans to end production of the only rotary engine currently on the market, a message from the company's public relations department indicates that there may be some life left in it.
A tweet thanking fans for their support of the distinctive motor over the years added that Mazda "is zealously developing new models with the next generation of rotary engine." Further information has yet to surface, so what exactly the message means is unknown.
Developed by German engineer Felix Wankel, the motor was first used on a production car in 1960 by automaker NSU, and Mazda adopted it in 1967. Its light weight and simple design were a perfect fit for use in affordable sports cars, but relatively poor fuel economy and emissions kept it from gaining widespread acceptance across the industry.
However, Audi recently unveiled an extended-range electric car concept called the A1 E-Tron, which uses a rotary engine to generate electricity when the batteries have been drained, similar to the way the Chevrolet Volt works. Its small size and smooth operation are viewed as technical advantages in this application.
NSU was merged with Audi in 1969, so the E-Tron marks something of a homecoming for the motor. Whether Wankel's invention makes its return there or at Mazda, or simply ends up beating the piston engine into the history books is yet to be seen.